The Best Fest is a traveling festival of sorts that has celebrated the music of Bob Dylan, Tom Petty, The Rolling Stones, and now George Harrison. All the events that are put on by the Best Fest are both a celebration of music as well as a communal concert experience that is shared between fans as well as a plethora of incredible musicians that come together. The unique experience of these Best Fest events is not only witnessing musicians team up who do not regularly play together, but also seeing these musicians feel so proud to be paying tribute to a fellow musician and artist that they themselves hold so dear. The Best Fest is sponsored by Jameson Irish Whiskey, and 100 percent of all ticket sales went to the Jameson Neighborhood Fund to be donated to local charities within neighborhoods to help musicians, artists, and crafters.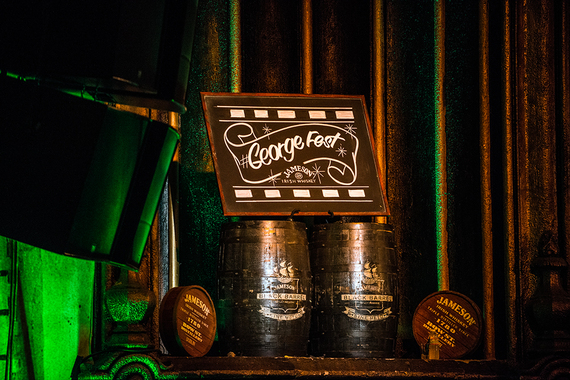 The festival's backbone is supported by The Cabin Down Below Band, who act as the house band for each song, and consists of Alex Levy, Austin Scaggs, and Matt Romano. Each musician involved picked a song of George Harrison's that they wanted to pay tribute to, and with The Cabin Down Below Band as their backing band, they got to perform these songs.
Some of the musicians and special guests included:
Brian Wilson with Al Jardine (The Beach Boys), Norah Jones, Brandon Flowers and Mark Stroermer (The Killers), Conan O'Brien, Ann Wilson (Heart), Wayne Coyne & Steven Drozd (The Flaming Lips), Ben Harper, Britt Daniel (Spoon), Weird Al Yankovic, Nick Valensi (The Strokes), Black Rebel Motorcycle Club, George Harrison's son Dhani Harrison, Ian Astbury (the Cult), Butch Walker, Cold War Kids, Karen Elson, Brian Bell (Weezer), Big Black Delta, Chase Cohl, Jamestown Revival, Matt Sorum, Ryan Miller of Guster, The Black Ryder, Gingger Shankar, Perry Farrell (Jane's Addiction), and more.
All words and photographs by Lindsey Best.
Setlist:
1) Awaiting On You All: The Cabin Down Below Band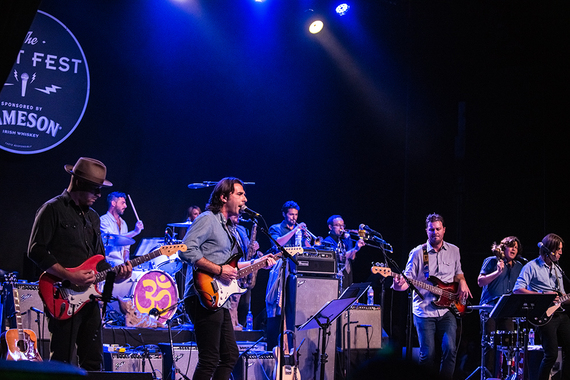 2) Old Brown Shoe: Conan O'Brien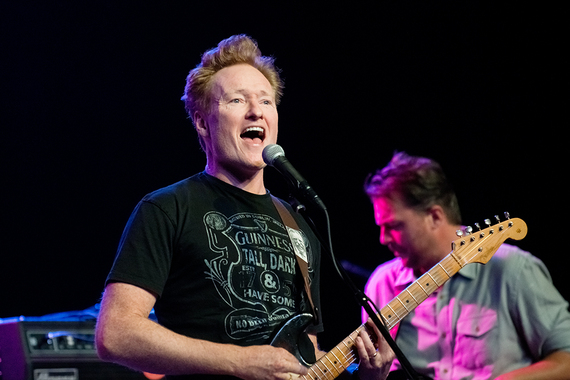 3) If I Need Someone: Jamestown Revival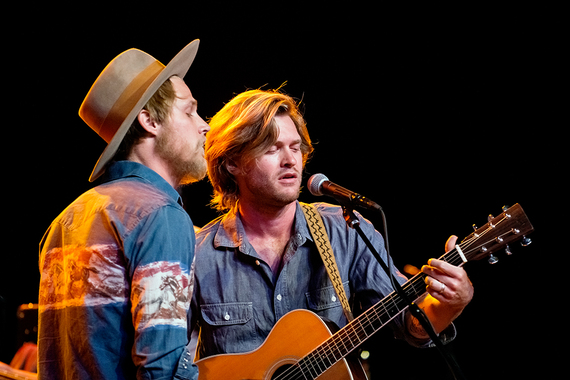 4) For You Blue: Chase Cohl and Brian Bell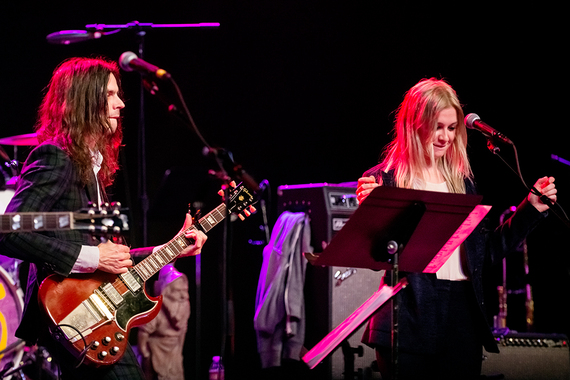 5) Isn't It a Pity: The Black Ryder and Midlake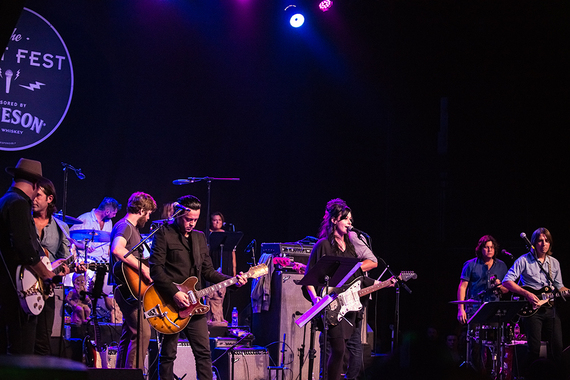 6) If Not for You: Heartless Bastards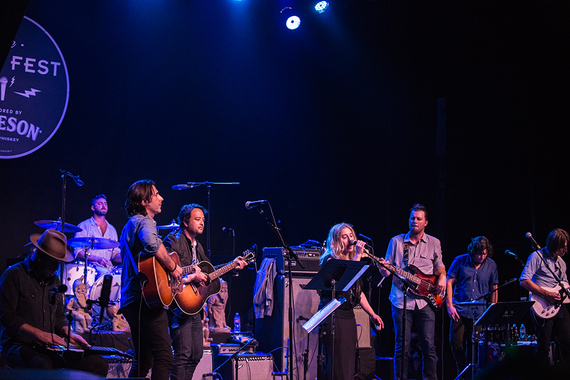 10) Art of Dying: Black Rebel Motorcycle Club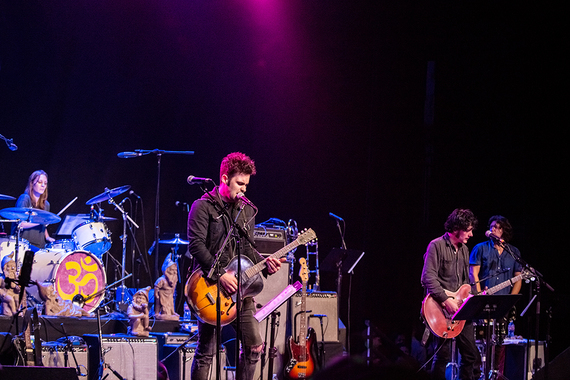 12) I'd Have You Anytime: Karen Elson and Norah Jones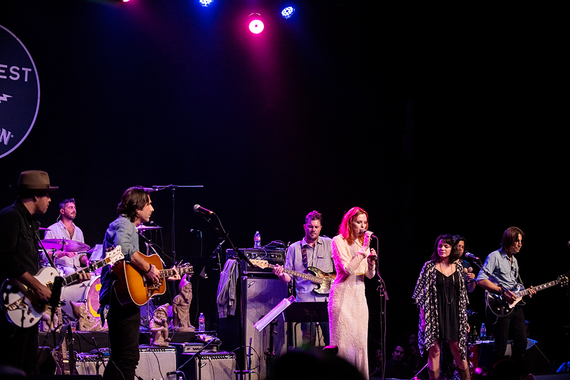 13) Give Me Love (Give Me Peace on Earth): Ben Harper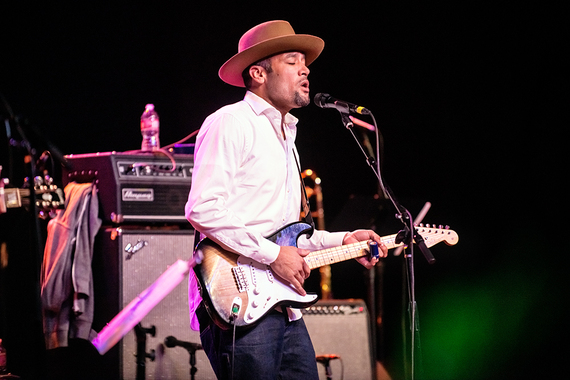 14) What Is Life: Weird Al Yankovic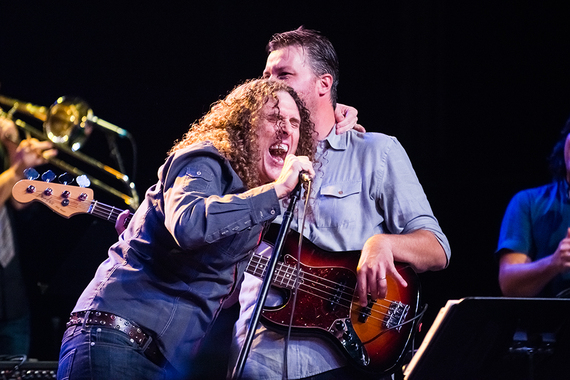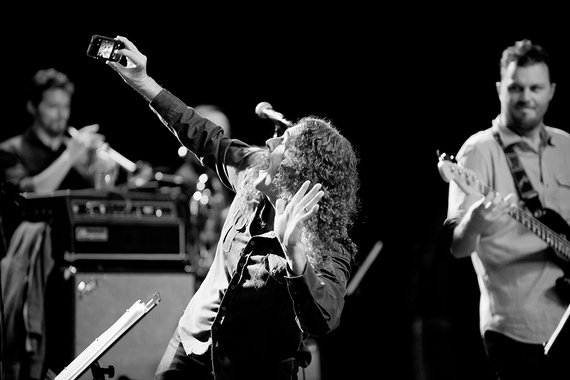 15) Let It Down: Dhani Harrison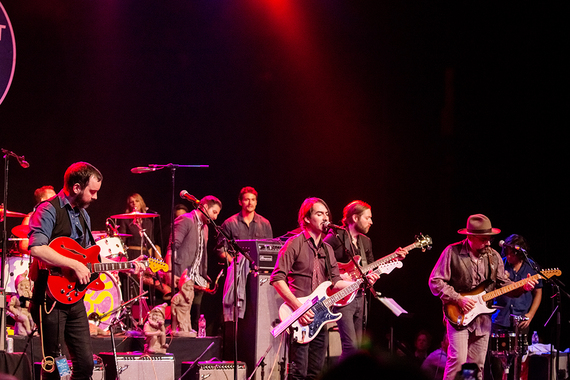 16) Ballad of Sir Frankie Crisp: Big Black Delta and Dhani Harrison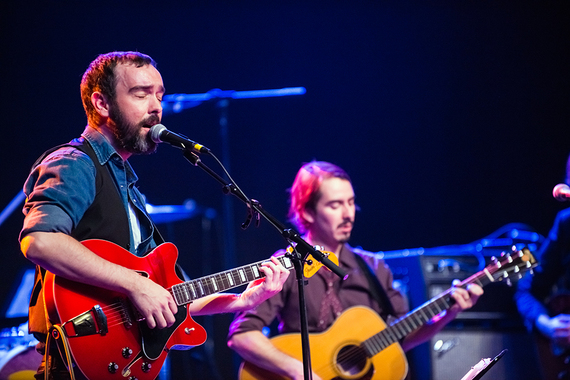 17) Savoy Truffle: Dhani Harrison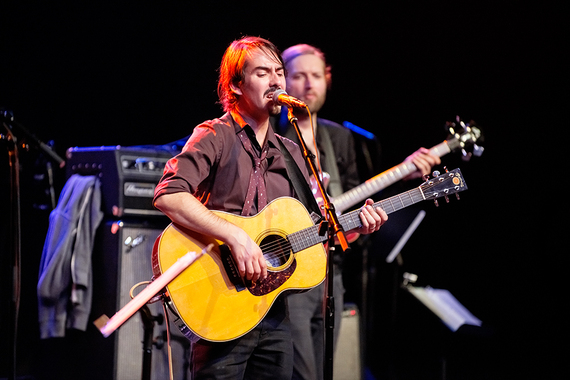 18) It's All Too Much: The Flaming Lips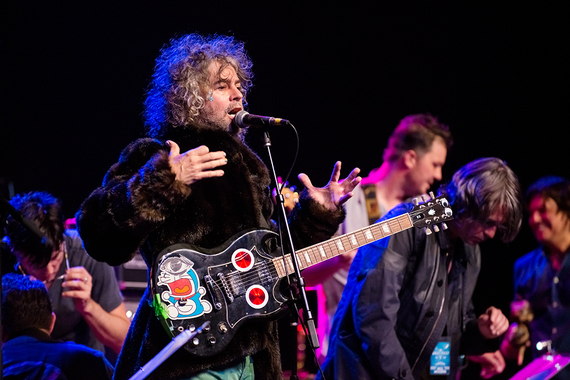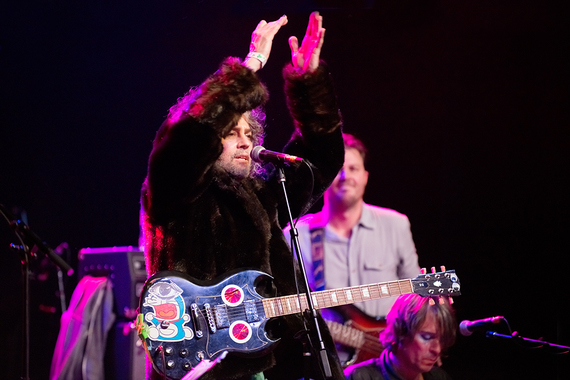 19) Here Comes the Sun: Perry Farrell with Etty Farrell, Karen Elson, and Norah Jones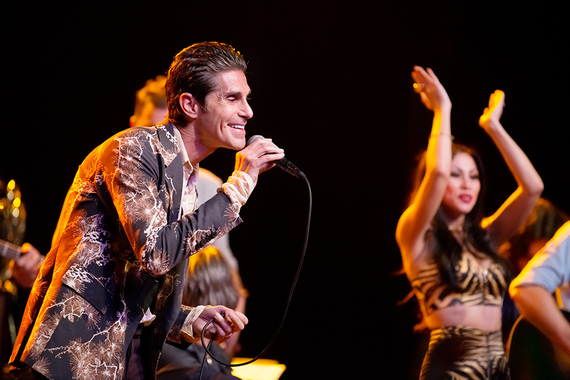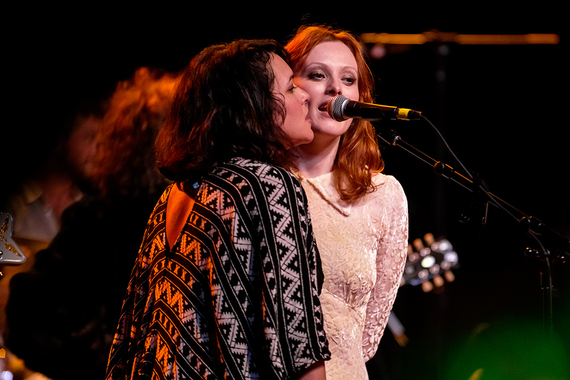 21) Behind That Locked Door: Norah Jones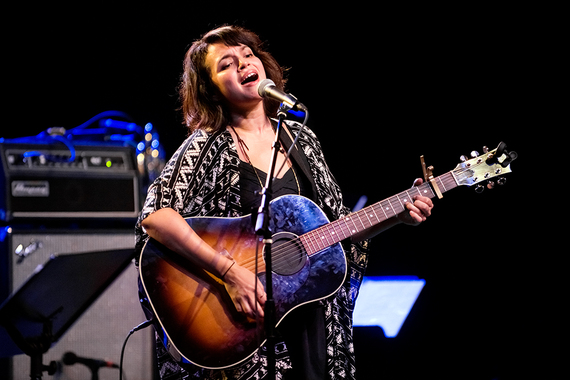 22) Something: Norah Jones and Karen Elson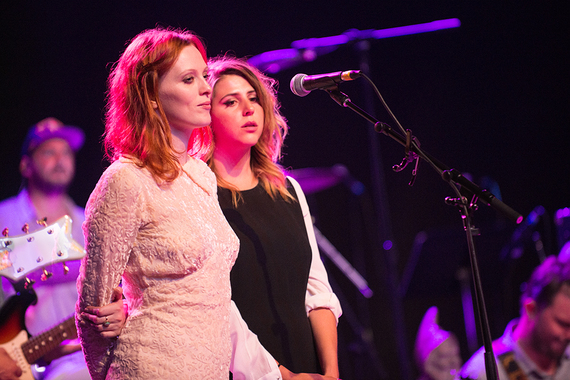 23) Beware of Darkness: Ann Wilson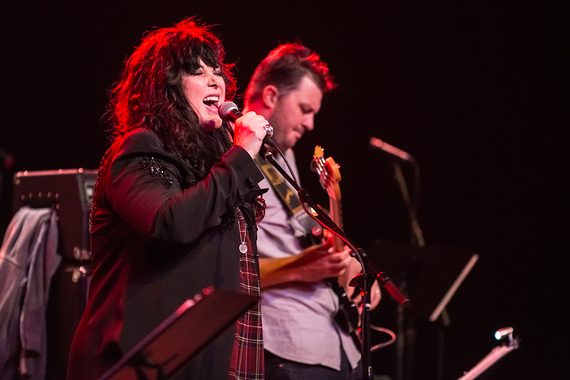 24) Got My Mind Set on You: Brandon Flowers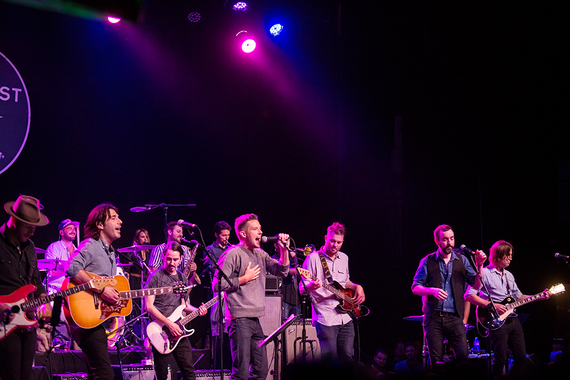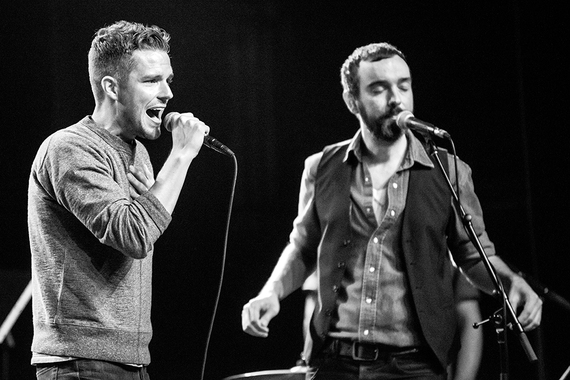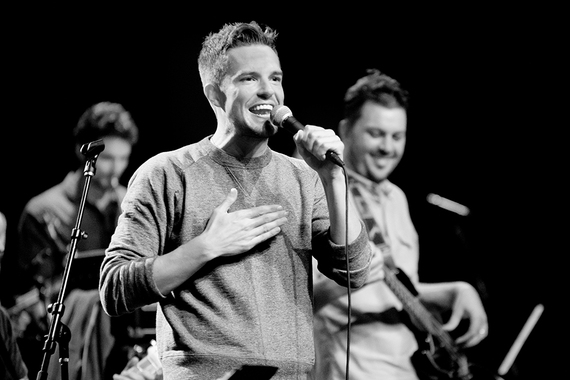 25) My Sweet Lord: Brian Wilson with Al Jardine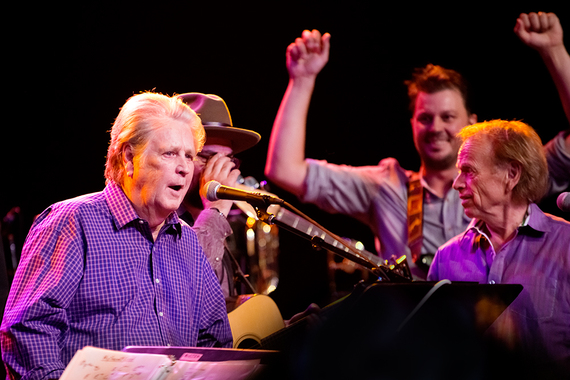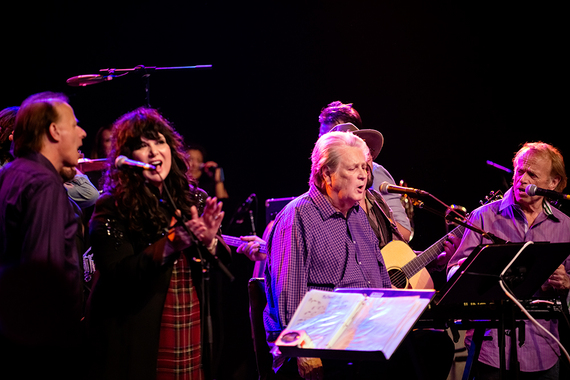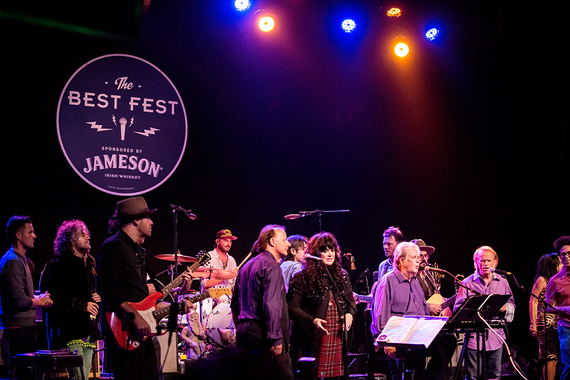 26) Handle with Care: Britt Daniel, Weird Al Yankovic, Wayne Coyne, Brandon Flowers, everyone else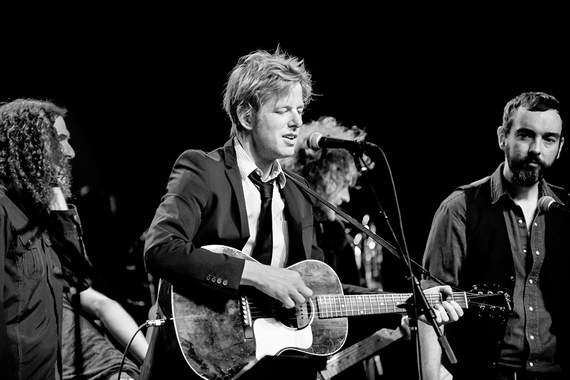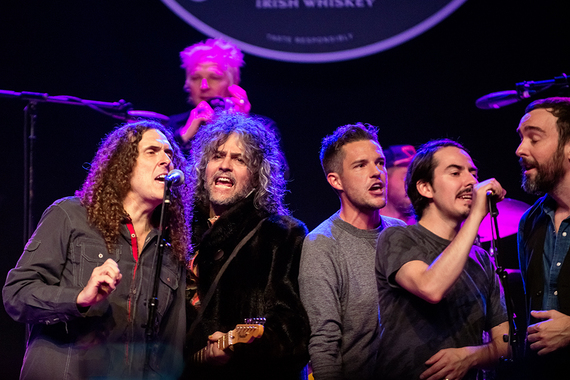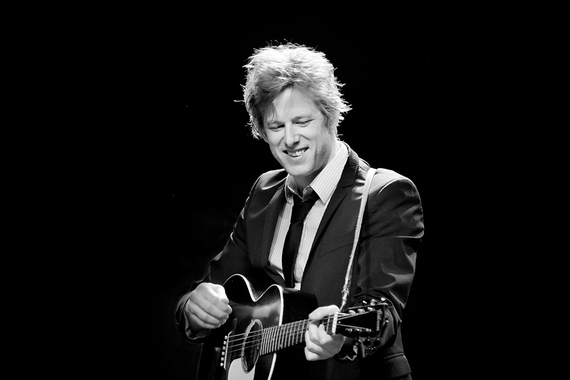 27) All Things Must Pass: Dhani Harrison, Ann Wilson, Karen Elson, Norah Jones, everyone else