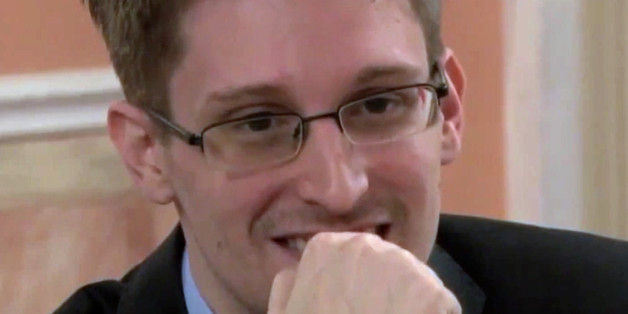 With Valentine's Day around the corner, the staff at Brave New Films have had butterflies all week. We've wanted to send a valentine to our collective crush and hope that others around the globe share in our collective crushing from a distance.
Yes, this is unrequited love. But that's OK, because our Valentine's Day heartthrob is none other than whistleblower Edward Snowden! All the staff at Brave New Films is totally on Team Edward.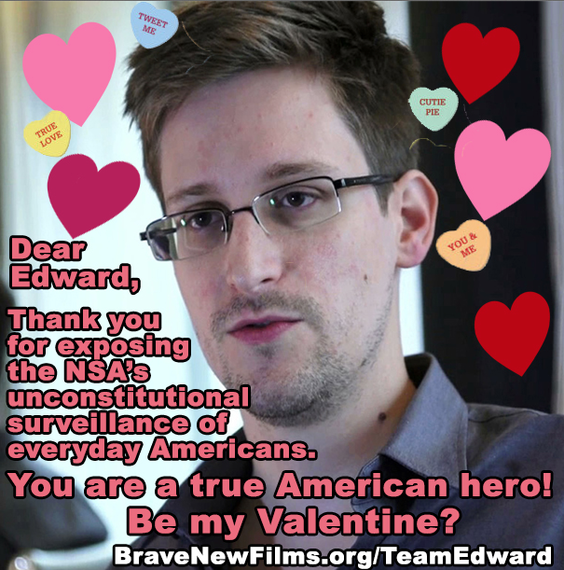 You may be wondering why we're crushing so hard after Ed, so below you'll find four reasons that you should have a crush on him too.
In fact, you can send a personalized valentine message to Edward Snowden. You can even print out these valentines and pass them out to colleagues, classmates, your crush, friends and family!