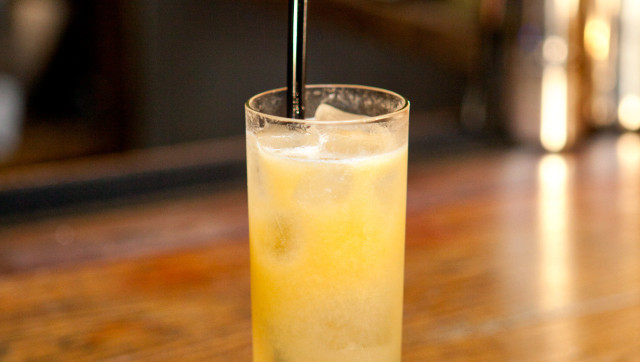 Love tequila and Margaritas? Boy do we have a drink for you to try.
The Becharita is just as simple to make as its famous cousin, but its flavor is far more exotic.
The secret is the herbal liqueur Becherovka. The Czech spirit, produced from the same secret recipe for more than 200 years, adds anise and cinnamon notes to this drink's sweet-and-tart base of peach and lime. The cocktail may not be well-known, but it sure is delicious.
Watch the entertaining and short video below, featuring master mixologist and Liquor.com advisory board member Simon Ford and you'll learn how to make one. Enjoy!