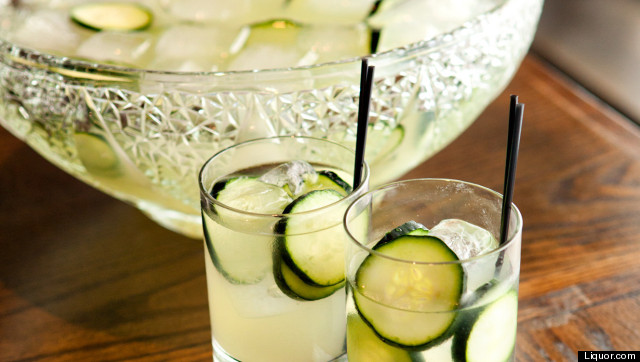 As you can imagine, when we throw a party, the cocktails can't just be decent. They need to be great. So we almost always serve a bowl of delicious punch. Not only does it look impressive, but it also means we don't need to stand behind the bar mixing and shaking all night long.
And one of our favorite recipes to make is the simple and refreshing Green Beast. The four-ingredient drink calls for absinthe, lime juice, simple syrup, water and a few cucumber slices. That's it. (And no, it won't make you hallucinate.)
Learn how to make this concoction by watching the short video below featuring talented bartender and Liquor.com advisory board member Simon Ford, who says it's his favorite absinthe cocktail. We think you'll agree. Cheers!
Click here for the full Green Beast recipe.