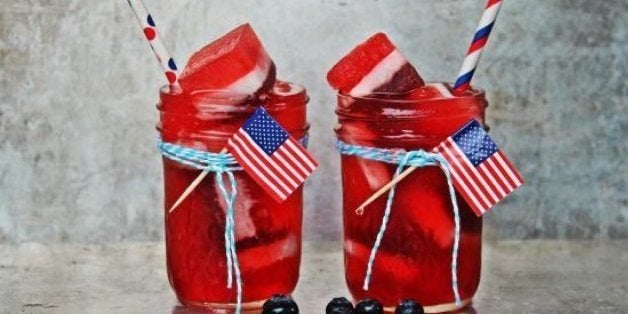 What better way to celebrate the 238th anniversary of our country's Declaration of Independence than with a boozy blow-out? After all, even some of our founding fathers were known to partake in (and even make their own) libations every now and then.
This year, we're looking forward to a delicious bowl of punch that everyone can share. You can't get much more democratic than that, right? So we turned to our trusty and inventive network of DrinkWire contributors -- the best spirit and cocktail bloggers, experts and bartenders on the web -- to share their best patriotic punch recipesᅡᅠwith us.
Intrigued? You should be. We hand-picked six punches that will fill your celebration with delicious freedom. Start that shopping now.
Eager for even more punch? Find all of the mouth-watering punches here: Punch of July.
What will you be sipping this Fourth of July? Let us know below.