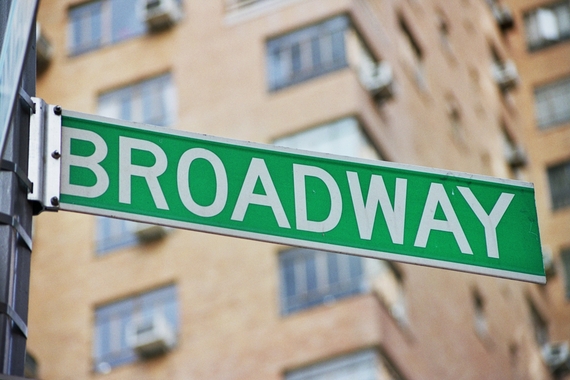 I spent the eve of the Tony Awards busily booking flights to New York City to see shows. This season, Broadway and off-Broadway is replete with brilliant new work by diverse artists featuring African Americans. I'm thrilled that I snagged tickets to Turn Me Loose, the one-man show starring Joe Morton as the outspoken comic genius Dick Gregory. Although Morton is now widely known to many as Papa Pope from the Shonda Rhimes' television hit Scandal, Morton will always be the "Brother from Another Planet" to me. I will also catch black theatre legend George Wolfe's latest musical, Shuffle Along before six time Tony winner Audra McDonald departs the show in July. I'm excited to see the rest of the Shuffle Along cast that includes Tony-winners Brian Stokes Mitchell and Bill Porter as well as Tony-nominee Brandon Victor Dixon. 
Last but never least, I'm ecstatic that I will feast on Stew & Heidi Rodewald's latest musical offering The Total Bent at The Public Theatre starring Vondie Curtis Hall and Ato Blankson-Wood. The Public is the legendary and forward-thinking theatre that brought you Stew & Heidi's first Tony award-winning collaboration, Passing Strange. This season, two shows that originated at The Public Theatre are nominated for multiple Tony awards, Hamilton and Eclipsed. I've seen both productions and fully expect them to bring home statues on Sunday. What can I say, it's an excellent time to be a theatre blerd!
 
As I've mentioned before, we are living in the midst of an African American theatrical renaissance. I cannot recall a time when black theatre in New York has been so rich, varied and plentiful and its success makes this black feminist cultural critic jump for joy. To truly feel the immensity of this moment you have to be in New York. I recall standing on a single block on the Great White Way where I could see the marquees for The Color Purple, Eclipsed and Shuffle Along. As I stood there, I felt the palpable excitement of the patrons waiting in line. I'm certain that this historic moment will inspire others just as Ntozake Shange's For Colored Girls and George Wolfe's Colored Museum inspired me to become a playwright thirty years ago. This season will move the next generation of African American theatre artists to share their stories, reinforcing the notion that black art matters and that there is an audience waiting to be transformed by their narratives.
The Tony Awards mark the end of the long theatre award season. These accolades are a symbol of artistic excellence but, if you ask me, there will never be enough awards to acknowledge all of the dazzling work being produced at this moment. Like admission to the freshman class at a prestigious university--the spots are finite even although the talent is not. Many deserving shows during this watershed season did not receive award nominations, such as Robert O'Hara's Barbeque (which also originated at The Public) and Colman Domingo's Dot (Signature Theatre). That these shows failed to receive their due raises questions as to whether nominators are able to recognize and appreciate unconventional storylines and representations of black lives.
 
There is a good deal more to be done to broaden opportunities for black artists in American theatre. While we are fortunate to have black critics making sense of this moment in a variety of forums, it's important to note that the New York Times, a major voice for American theatre, still does not have a black critic dedicated to its arts beat. With the growing number of black performers, playwrights, directors and producers making theatre, it's essential to also have powerful critics that understand that work. 
Unlike Hollywood with its poor record of developing and rewarding diverse talent, American theatre has a plethora of black talent finding its way on American stages but it's important not to solely rely on awards to determine worth. African American and other audiences need to seek out shows even if they don't carry the imprimatur of excellence that prestigious awards provide. The most important reviews are those delivered word of mouth: I'm here to tell you that despite the challenges our country faces, in this moment, black theatre shines.
 
Lisa B. Thompson is a playwright and associate professor of African and African Diaspora Studies at UT Austin. She is author of Single Black Female and Beyond the Black Lady: Sexuality and the New African American Middle Class. She is currently writing a book about representations of history and contemporary African American theatre. Follow her on Twitter @playprof.