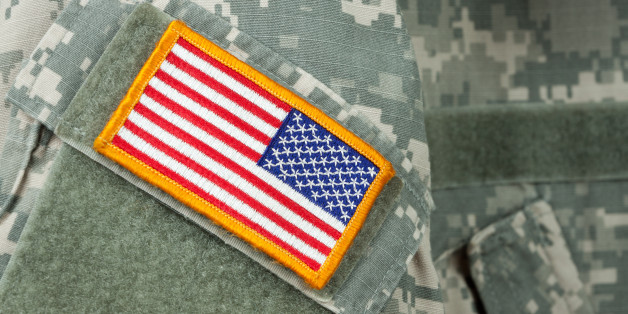 It's a no brainer: we should all volunteer to give a little back to society. But what about volunteering to give back to yourself? While volunteering is designed to help others, lending a helping hand also makes you, the volunteer, a happier and healthier person. This Labor Day, I challenge you to celebrate the American worker not by barbecuing or shopping, but by engaging in one of our nation's longest work traditions: volunteering.
Labor Day has been around for a long time. New York City was the first city to celebrate the holiday, all the way back in 1882. The first national Labor Day took place in 1894, nearly 120 years ago. There are currently an estimated 155 million men and women in the U.S. workforce. These men and women are the people we celebrate each Labor Day. American workers, from farmers to scientists and business people to members of the military, have all contributed to making this country stronger, better and more productive.
Ironically, there are some laborers who don't get a day off even though the nation is celebrating them. This includes members of the military, hospital workers, emergency personnel and farmers. What better way to celebrate these workers then by giving them a hand? As the last day of vacation before the kids start school, Labor Day is the perfect day to get in that last-minute volunteer work as a family or community before school and extracurricular activities take over. If you need some convincing, here are some facts about volunteering that you might not know.
Only a quarter of U.S. citizens volunteer (that's the number we need to work on.)
Adults who started volunteering before age 18 are twice as likely to volunteer than those who didn't volunteer when they were younger.
Volunteering provides four key benefits to health: Volunteers feel better physically, emotionally and mentally. Volunteers report better stress management and lower stress levels. Volunteers feel closer to their communities and the people around them. Volunteers tend to be more informed, engaged and involved in managing their health.
In one survey, 76 percent of people said they felt physically healthier as a result of volunteering.
The estimated dollar value of volunteer time is $20.25.
If each of the estimated 155 million men and women volunteers only one hour to the same great cause on Labor Day, we would be donating the equivalent of $3.14 billion to that cause.
If you're looking for another reason to volunteer, consider Mia Schmid's story, as published in the New York Times. After college, Mia was working at Starbucks and was frustrated with her career prospects. In an effort to connect with a lifelong passion -- Africa -- Mia started devoting two days a week to volunteering for the Firelight Foundation, a grassroots organization dedicated to helping children in sub-Saharan Africa. After only three months, her volunteer position became a temporary paid position. When the temp position ended, she continued to volunteer. Six months later, she accepted full-time employment at an organization that she knew and loved. In today's difficult job market, volunteering won't just make you feel good about yourself. It could facilitate the next step in your career.
Not sure where to spend your Labor Day? Here's one suggestion -- spend the day serving our veterans. The Coalition for Iraq and Afghanistan Veterans has volunteer projects going on through the Coming Home Project, Disabled American Veterans, Fisher House Foundation, your local YMCA and a whole host of other opportunities. For more information, visit here.