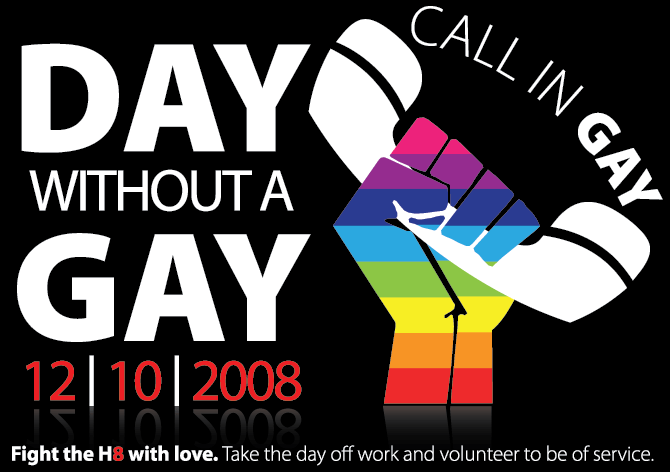 December 10th the Lavender Flu will sweep across America as part of International Human Rights Day.
A Day Without A Gay is a call for a national gay-out, with gays and their supporters volunteering at local non-profits :
Day Without A Gay seeks to shift our strong feelings about injustice toward service! Let's fight for equality by out-loving those who would deny us rights. Call in "gay" on December 10th (International Human Rights Day) and volunteer for your local LGBT and/or human rights organizations.