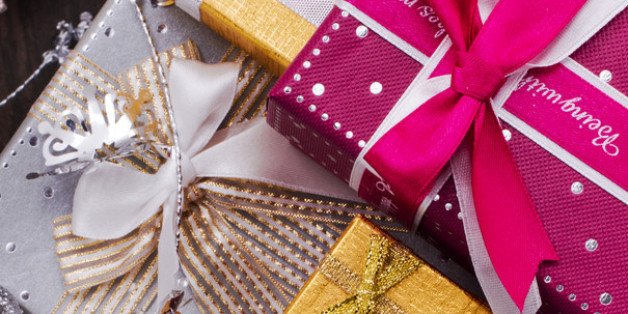 As part of an ongoing Made in America series, ABC News has issued a challenge to Americans to spend $64 on gifts made in the U.S. this season to spur the economy. I'm challenging each of us to not only get on board, but to spend those dollars in Michigan and help create more of those jobs right here.
The figure is derived from a conversation with economists who contend that if Americans spent $64 more on American-made items in a year, it would create 200,000 new jobs. The holiday season is the perfect time to take that leap of faith.

It's the shop, shoppiest season of all, as the carol goes, or at least maybe it should. We can lament the commercialization of the holidays all we want, but the simple truth is we spend a lot more money at this time of year on food and gifts than at any other time by far. If we embrace this as an opportunity, we can do some serious good for our local economy, while bringing joy to the ones we love. Here are some ways to readjust your holiday shopping plan.
Remember the days when people thoughtfully selected gifts for one another without the aid of Christmas lists, ad circulars with the corners folded in as hints, or asking someone else to slyly find out what a loved one wants?

Gifts are so much more fun to give with the element of surprise still tucked in. Buying locally produced items is an excellent way to recapture that joy. Smaller companies don't have commercials running all day long so you have a much better chance of finding something truly unique and unexpected. Browsing independently-owned shops, boutiques, and galleries is an excellent start.
Independent retailers and restaurants are more likely to carry Michigan-made items, and research shows buying from them, rather than big box stores and chains, helps keep a higher percentage of each dollar you spend in the local economy.
If your shopping style is better suited to having a specific target rather than browsing, but no ideas spring immediately to mind, visit the Buy Michigan Now Holiday Gift Guide for nearly a hundred possibilities in a wide range of categories. Don't worry if you prefer shopping online to standing in line, the guide includes website links to buy directly from the business you will be supporting.
Food and beverages make for phenomenal gifts, and Michigan offers a veritable cornucopia of tasty treats. If you are headed to someone's home and need a gift for your hosts consider local wine, beer, or spirits. Most grocery, wine, and liquor stores are now carrying a fair variety of options. Nuts, chocolates, popcorn tins, are all great thoughts as well.
Baskets of food make thoughtful gifts. They can be filled with decadent treats, memory-filled tastes from home, or just good, quality food to fill a cupboard that's a little light this year.
You can buy food collections from companies that will gather, package, and ship items all on your behalf, or just go to a grocery store and put a selection of your own together. Decorate a box, find a unique basket, or simply gather the items together with a pretty bow, and you've found a festive way to help a family you know get some much needed groceries.

Michigan companies are also making wreaths, ornaments, beauty products, clothing, jewelry, handbags, toys, home décor, tools, sports equipment, books, music, magazines, scooters, cars, boats, and an incredible array of products from stocking stuffers to those too large to fit beneath a tree. If you set your mind to it, you can definitely find a gift or two for someone on your list.
Look for items for yourself while you're out there too, and either pick them up on the spot (don't you deserve a treat?) or add them to your own holiday wish list as a hint to others.
Yes, we live in a world where many items are made overseas, and many of those, especially electronics top the lists for most coveted gifts this year. I'm certainly not saying don't get someone their heart's desire, but maybe you can get it from a Michigan-based store like Meijer, ABC Warehouse, Art Van Furniture, Dunham's Sports, or Moosejaw Mountaineering, to name a few.
Then consider adding a local surprise too. It only takes one, two, three, or maybe four gifts to hit that $64 mark, and according to one ABC News report, the average U.S. shopper is expected to spend more than $700 this holiday season.
Some of us will spend considerably more than that, and others considerably less, but most of us will buy at least some items that we don't normally purchase. What we buy and where we shop is the key to how much we help our community and in turn ourselves.

If $64 is over the top for you, how about committing to at least one made in Michigan gift? It's a fun investment for a brighter and more prosperous 2013. I'm in, are you?