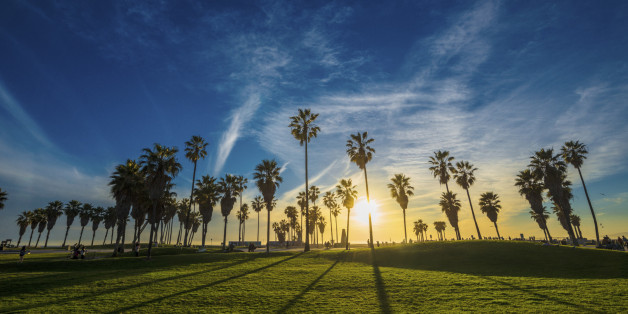 What if you were encircled with a golden glow for reasons you couldn't comprehend, and you realized that your purpose was to shine a glorious light no matter the circumstance? If I told you that this was my life, and one that very wise people have told me is my life you could easily shoot back that it's because I'm a golden girl from the great state of California, and southern to be more specific.
What is divine love? Is it some very heady concept or is it real? When I was first told that I represented this in the world I remember thinking the people who told me this were just nuts. However, as years roll on and I observe how I truly act in the world, I realize experts might be right. What I want to share though is that the concept of divine love, warmth and light is not just on others, or me it is in all of us. I grew up in a very strict Episcopalian family. I was not allowed my point of view, opinion, anything. What I was allowed was to work my derriere to the bare -- top academics, top sports performance, best etiquette and protocol -- more than your golden girl next door. I delivered this and after college even more by landing positions and opportunities of my dreams and beyond. Constantly pushing beyond what any normal limits might suggest.
The last 14 years have brought some hard knocks, but I can tell you that divine love and purpose never leaves once instilled. And it truly is not for me or those that currently possess it, it is for all. We all have not grown up in the easiest of circumstances -- you name it likely and it has happened in your own family if you are like most. The point that I've had to explain so many times recently is that we have a chance in life to choose our way. Repeat past offenses or change. In our world that is upside down with human tragedy, sorrow, and environmental degradation can't we collectively say we choose differently? We choose peace. We act with diligence. We can say goodbye to tired patterns that don't serve us personally or the greater good. We only have one life to walk. In peace, in honor, in respect, and with a golden glow of what can be, and what will be because of us is the only way I can see to go. Please pull up, each and every one of you. Free yourself from things that don't serve. Be a living testimony to love and light. It is all we have -- and it is so very simple.