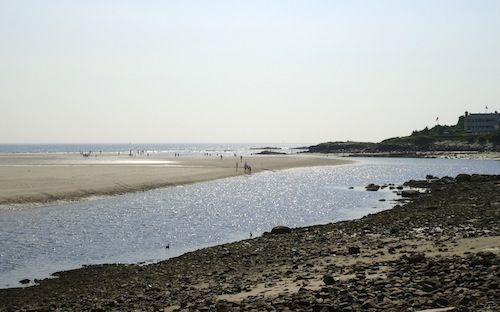 Day One -
Arrive in Maine mid-day. If you're coming from the south, which most of you are, take "The Yorks/Ogunquit" exit off of I-95. Rather than turning left toward Ogunquit at Rt. 1, go straight into Stonewall Kitchen's parking lot.
The York, Maine location is where Stonewall Kitchen began and is its corporate headquarters. In addition to the full range of Stonewall Kitchen products, this location has a café, cooking demonstrations, beautiful gardens, a cooking school and lots more. If you haven't had lunch, this is a good lunch stop. Whether you've eaten or not, make sure to leave room for lots of product sampling! You can easily spend a couple of hours here eating, shopping and relaxing in the pretty outdoor area.
After leaving Stonewall Kitchen, head north on Rt. 1 to Ogunquit where you will check into your hotel. I always stay at Sea Chambers Motel. In fact, I've been staying at Sea Chambers since before I was born because my parents stayed here when my mother was pregnant. Sea Chambers' location can't be beat. It overlooks Main Beach and the Ogunquit River and is within walking distance of downtown Ogunquit and Perkins Cove, Ogunquit's two commercial districts.
If it's warm enough, the first thing I do is find my bathing suit and head to the pool for a refreshing swim. If not, I'll head out for a walk on the beach. The rest of the afternoon is spent with a good book and a view of the ocean from Sea Chambers' Adirondack chairs.
Dinner the first night is always in Perkins Cove at the Lobster Shack. Truth be told, I'm not a huge lobster lover, but my husband can't get enough of it. Nonetheless, I have a whole Maine lobster once a year, but only if I can have it at the Lobster Shack. This is a very low-key restaurant where you order at a counter and seat yourself at picnic tables. Seating is indoors only and the menu offers a full range of seafood and meat selections plus beer and wine. What it lacks in ambiance it more than makes up for in food quality.
Not being night people, we turn in early. That doesn't mean there isn't nightlife to be found in Ogunquit. Some of the local restaurants have live music and the Ogunquit Playhouse has musical theater from late May through mid-October.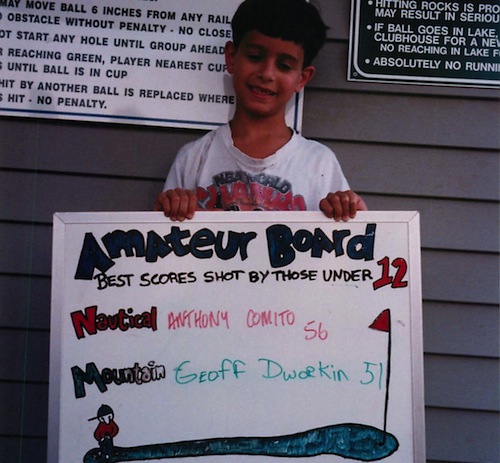 Day Two -
Wake up early to see the magnificent sunrise. Don't forget your camera. Since you can see the sun rise right from the Sea Chambers you don't even have to change out of your PJs. Once you're dressed, head to the Sea Chambers' Sea Bell for a tasty, complimentary continental breakfast. If you prefer a heartier breakfast, The Wild Blueberry Restaurant is a good choice.
After breakfast, go to the beach. Main Beach is three and a half miles of pristine sand and ocean with a multitude of things to do. Even if the air is too cold to go in the ocean (the ocean is always cold here), take a walk or just relax and enjoy the natural beauty.
When you get hungry for lunch you have two choices. If you want to stay at the beach, pick something up at one of the food stands by the beach parking lot. If you want something tastier, but still casual, walk into town to the Village Food Market and get a sandwich to go or to eat outside on the patio.
Ogunquit has lots of cute, tourist-oriented shops in an easily walkable area. I like to take a leisurely afternoon stroll, walking in and out of the various stores looking at housewares, clothes and other gifts. Before heading back to the hotel, I always stop by Bread and Roses Bakery or Harbor Candy Shop for a late afternoon snack or to save for later.
Tonight we take the car and brave the often crowded Rt. 1 north in order to eat at Maine Diner. Everything at Maine Diner is delicious, but my personal favorite is their baked beans. I can't believe how they can take something as simple as baked beans and make them so unbelievably good. Be prepared though. There is almost always a wait, even at off times.
On our way back to Ogunquit we stop at Wonder Mountain Fun Park for a rousing round of mini-golf. Our claim to fame here is our oldest son who had the best one day, under 12 years old, golf score when he was eight!
Day Three -
We have a quick breakfast at Sea Bell. I head to the beach for a walk then return to find a comfortable lounge chair on Sea Chambers' lower deck along the Ogunquit River for some last minute R and R.
After checking out of our room, we head for Perkins Cove via the Marginal Way, a paved path along the shoreline from Ogunquit to Perkins Cove. Once there we go straight to Barnacle Billy's for lunch. Barnacle Billy's sits on the harbor side of Perkins Cove and its outdoor seating area is the perfect spot to enjoy the scenery while eating a leisurely meal.
I can't leave Perkins Cove without going to my favorite jewelry store, Swamp John's. Swamp John's has a unique selection of pieces in all price ranges making it a great place to go when you are flush and not so flush. If we have time, we browse the other stores in Perkins Cove before taking the Ogunquit Trolley back to the Sea Chambers to collect our car.
As I say good-bye to Ogunquit, I think about all the good times we have had here and the many more to come.