Fall in Northern California is one of the most spectacular times of year. The leaves start changing colors, the evenings cool down and the crisp breeze is a reminder winter will be coming soon. Come October we are bombarded with holiday promotions and reminders, accelerating us into hibernation mode and causing us to quickly forget the warm summer months we have just let go of so hesitantly. Although I always mourn the loss of warm weather, there is something comforting about cozying up in front of a fire or in bed with a new book. One essential I purchase each year is new bedding. Select something soft and luxurious in rich fall colors. I promise you won't want to get out of bed in the mornings!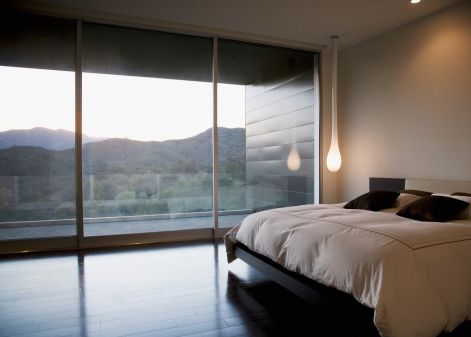 Modern bedroom and glass wall/ Tom Merton/ OJO Images/ Getty Images
Another challenge to surviving winter is, as we all know, staying warm! There is nothing better than a hot chocolate or a seasonally flavored latte when it's cold outside. Most of us have a favorite cup or mug we like to use, but if not there are plenty of wonderful shapes and colors to choose from. Picking the perfect cup is entirely based on personal preference. I prefer white in multiple shapes and sizes, but colors can be great as well.
Tea, cookies and crossword on board/ Debby Lewis-Harrison/ Cultura/ Getty Images
Another way to cozy up a room is with candlelight. I always like to keep a variety of options around, mixing and matching to create the perfect ambiance. The key is to select candles in neutral colors that create a golden glow. Salt of the Earth Candle Holders are one of my favorites at this time of year. The pure salt crystals come from the Himalayas and are said to have therapeutic healing powers. Each holder is handmade and varies in shape and color, which is part of their charm and natural beauty.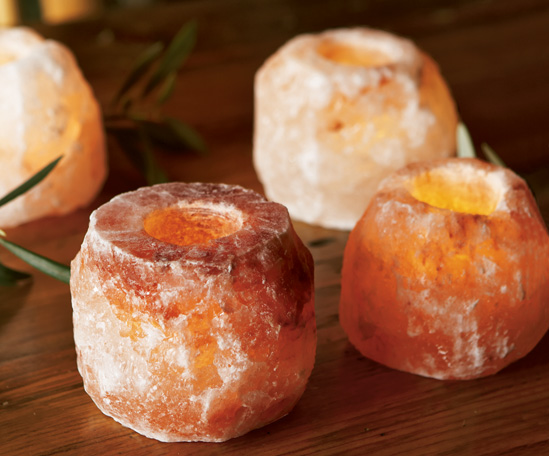 Napastyle
In preparation for holiday get togethers, dinner parties and nights lying in front of the fire, a set of quality wine glasses are a must. If possible, look for some that are lead-free, crystal and oxygenated for maximum breathability. Select large or extra large for big bold reds, which tend to be a favorite for the Napa Valley in the cooler months.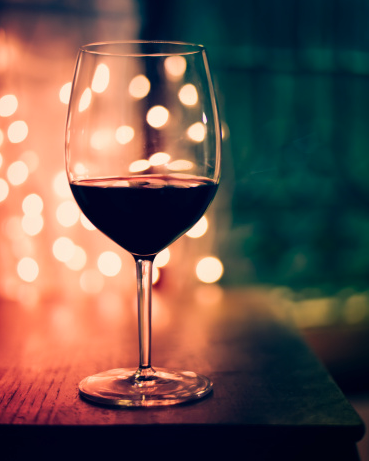 Glass of red wine/ Angela Lumsden/ Flickr Open/ Getty Images
Cheers to Fall!

Please visit my website.
Please visit my blog.