After a lazy and relaxing summer, the thought of preparing for a new school year can be daunting and even a little stressful. It can be challenging to transition from warm days and beaches to schoolbooks, early mornings and car-pooling to soccer games and ballet practice. I find that there are two important aspects to a smooth and successful adjustment back into the real world. The first being usable storage and organization, providing a single place for books and supplies is a must. I love this San Marcos Crate Sideboard. It comes with removable drawers and multiple shelving options. My favorite part is that it's handmade with 90 percent reclaimed pine from old buildings! It's a beautiful rustic piece that will hold up even with pen marks or paint smudges from school and art projects.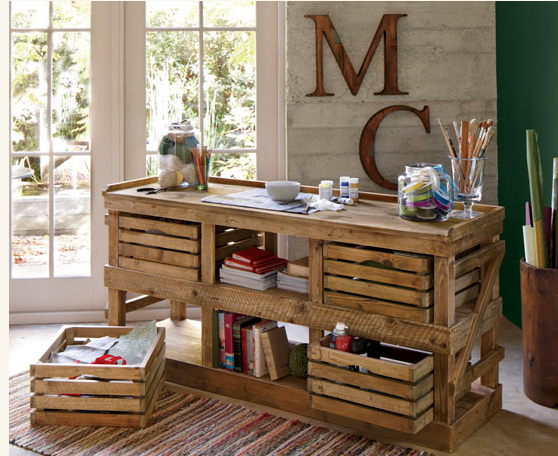 Napastyle- http://www.napastyle.com/catalog/search.cmd?form_state=searchForm&keyword=san+marcos+crate&search.x=0&search.y=0
One complaint I think any parent can relate to is the kids coming in at the end of the school day and turning the house into a tornado of back packs, jackets, sports gear and whatever else they may have brought home that day. Again, having one central place for them to store their belongings is paramount. There are plenty of options depending on your needs. You can select a hanging coat rack or standing, cubby shelving, a seating bench with hidden storage, etc. Put it right by the front door and make it a rule that coats and backpacks are hung up upon entering. No more tripping over helmets and hockey sticks in the entryway!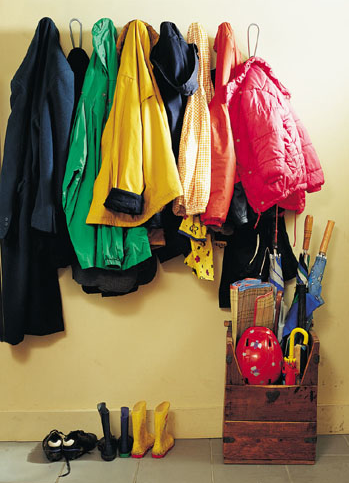 Coat rack with shoes and umbrellas underneath/Alex Wilson/Digital Vision/Getty Images
Providing a proper desk and work area is also essential to a successful school year. I suggest something with adequate workspace and a few drawers for books and school supplies, etc. A great project for parents and kids alike is to find a vintage desk at a flea market or garage sale. Pick some fun paint colors and drawer pulls to make it your (their) own!
School girl writing at desk/ Debbie Lewis-Harrison/Cultura/ Getty Images
In addition to providing a proper and organized workspace, sufficient lighting is a must as well. With the ubiquitous nature of technology, between iPads, laptops and video games, many children's eyes are strained and their attention spans are compromised. Arranging a quiet, comfortable and well-lit work area encourages learning and promotes a lifetime of healthy study habits. Something like this Aviario Lamp is functional, stylish and will fit nicely on most any desktop. I also love how the shade ads a pop of color!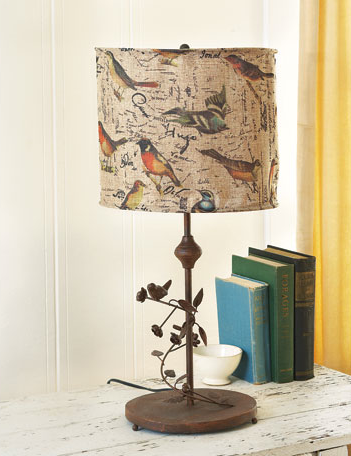 Napastyle- http://www.napastyle.com/catalog/search.cmd?form_state=searchForm&keyword=aviario&search.x=0&search.y=0
"Education is not preparation for life; education is life itself." ~John Dewey
Happy learning!
Please visit my blog at: www.lisaholtinspired.com
Please visit my website at: www.lisaholtdesign.com