It's August and wedding season has begun! The end of summer is not only reserved for get- away's and relaxing, but wedding invitations (sometimes in multiples). As much as we all love to be a part of the happy couples day, one thing that many of us dread is the inevitable gift giving. Many couples choose to register with retailers that suite their particular taste, but what happens when there is nothing left on the registry in your price range? You feel it's too impersonal? Or they aren't registered at all? Here are some simple, affordable, and easy gift solutions the new couple will love.
You can never go wrong with classic crystal stemware. I love the Eisch Breathable Wine Glasses; they are lead-free and specially oxygenated for superior breathability. It's like having a decanter right in your wine glass!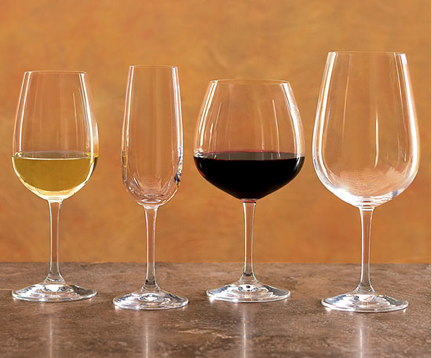 Napastyle -- http://www.napastyle.com/catalog/search.cmd?form_state=searchForm&keyword=eisch&search.x=0&search.y=0
If you're looking for a gift that's a bit more unique, try something personalized like these monogrammed Door Knob Bottle Stoppers. The vintage knobs are made of beautiful black or white porcelain and can be customized with the newlywed's initials in timeless script lettering. These are sophisticated, meaningful and always useful!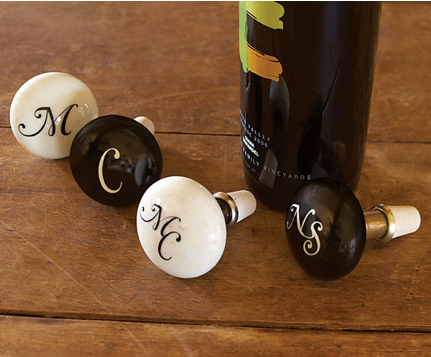 Napastyle -- http://www.napastyle.com/catalog/product.jsp?productId=4051
A wonderful (and helpful) gift idea that I have seen in the recent years is donating to the couples up-coming honeymoon. With the economy struggling as it has been, people are saving where they can and stream lining expenses. By pitching in on the honeymoon allows them a more luxurious vacation than they may have been able to take otherwise. Trust me... they will be grateful!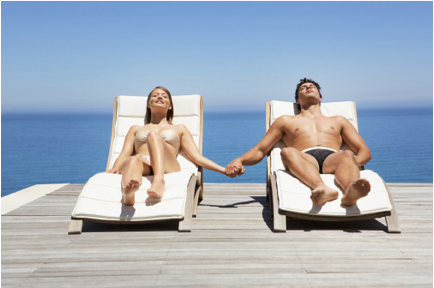 Man and woman in deck chairs sunbathing holding hands/ Tom Merton/ OJO Images/ Getty Images
Serving ware is another great gift idea and something everyone can use. Many times we are unaware of the color scheme or style of someone's kitchen and dishware. Because of this, I recommend selecting something in a light or neutral tone and a traditional style. These Giorno di Fiesta Serving Platters are a wonderful choice. They're handmade in Italy; feature scalloped centers, handled sides and a rich glaze. They are also microwave- and dishwasher-safe... an absolute must!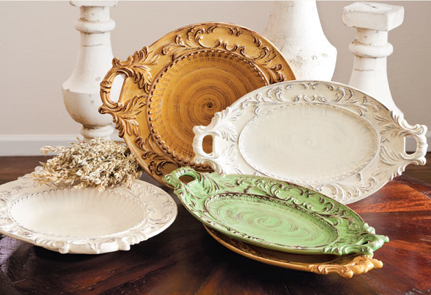 Napastyle -- http://www.napastyle.com/catalog/search.cmd?form_state=searchForm&keyword=giorno+di+fiesta&search.x=0&search.y=0
Cheers to all who are embarking on a new life together (and those shopping for their gifts)!
Happy August!
Please visit my website: www.lisaholtdesign.com
Please visit my blog: www.lisaholtinspired.com