Whether you're feeling shaken or ready to shake things up, there's no doubt 2017 arrives Trump-eting change. We've taken to calling this The Great Awakening -- because we sure are woke. There is much to do.

With so much going on, we decided to "go high" in our focus on value, before coming back to a more earthly "bottom line" analysis in a separately. What distinguishes so many women is a desire to improve themselves and their "circle" -- of loved ones, friends, community, and causes.

So we're sharing ten ways to help you express your values out in the world or closer to home -- most are free or low cost, and key links are included. Whatever you're feeling, take time to connect to your passion and joy, your concerns and outrage. As Dr. Maya Angelou wisely suggested, "You should be angry. But you must not be bitter. Bitterness is like cancer - it eats its host, yet it doesn't do anything to the object of its displeasure. Use that anger, yes! Write it, paint it, dance it, march it, vote it."
1. March it! January 21st: Women's March on Washington, NYC 300 Sister Marches in 50 States & 26 Countries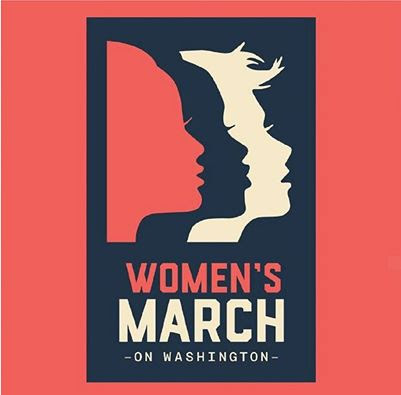 It started with a Facebook status post expressing frustration and has grown to hundreds of marches and events across the US and around the world. Over 200,000 women say they're coming to Washington DC, with tens of thousands expected to turn up in New York. Here's official info on participating in and registering for the Marches in Washington, New York, and more:
The Women's March on Washington DC: Website and Official Facebook Page
Register HERE (requested to help organizers estimate numbers/needs)
The Women's March in New York City can be found in this google doc.
Register Here (ticket is free)
Connect with Sister Marches Across the US & internationally
Photo Source: Creative Common License
2. Write it! Turn Ideas into Activism with the OpEd Project; NY Writers Group Kickoff event January 18


Photo Source: Oped Project -- used with permission.

Eight years ago, Katie Orenstein started The OpEd Project with the mission of increasing women's representation on opinion pages. Starting in New York and now in fifteen US cities and around the world, this small team of wonder women offer seminars, fellowships, and connect hundreds of women with mentor-editors to help make your mark.

The NY Writers Group is inviting prospective new members to join us for an event at the ground floor of their Tribeca offices on January 18th at 7:00 pm. Donna Kaz, playwright, author, and former Guerrilla Girl will lead us in a poster making workshop for the Women's March in New York and DC.
3. Create it!

With a take on the meme from the 2016 Presidential campaign, nearly 700 artists from will display their work at the upcoming Nasty Women Exhibition in New York City from January 12th - 15th. The works will be for sale (all under $100) and proceeds will be donated to Planned Parenthood. Venue: The Knockdown Center, Maspeth, Queens, NYC website: http://nastywomenexhibition.org/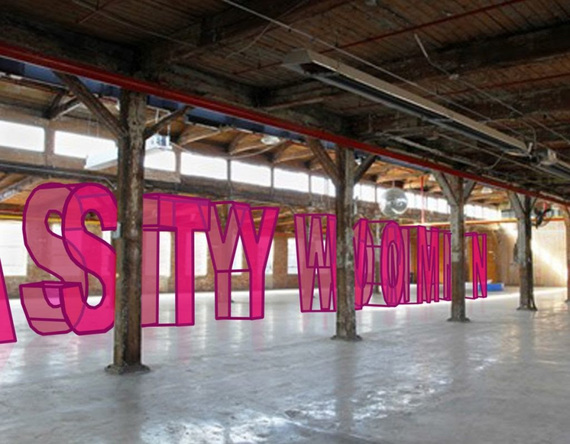 Photo Source: nastywomenexhibition.org - creative commons license
Nasty Venues are popping up all around the US and abroad

A statement from the organizers: 'This is a group exhibition that serves to demonstrate solidarity among artists who identify with being a Nasty Woman in the face of threats to roll back women's rights, individual rights, and abortion rights. It also serves as a fundraiser to support organizations defending these rights and to be a platform for organization before the Trump Presidential Inauguration."

Check out this LINK to learn how to attend or create your own Nasty Women Exhibit.
4. Enact it (or not)! The Indivisible Guide - created by former Capital Hill staffers, is a guide for making Congress listen.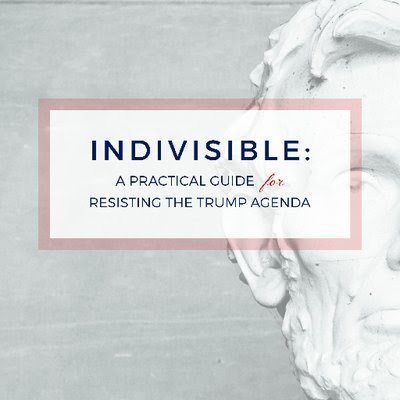 Frustrated by what's going on in Washington DC? A group of former staffers saw how the Tea Party insurgents upended a president with a super-majority in Congress. Taking a page out of their book, they have drafted a guide on how grassroots organizers can influence their Member of Congress.

It's an amazing resource from those in the trenches on how impact change. This Google doc is being shared around the country. You are not alone. Website and Link to guide HERE.
Photo Source: Creative Common License
5. Exhale it! Free links and apps make meditation accessible & easy.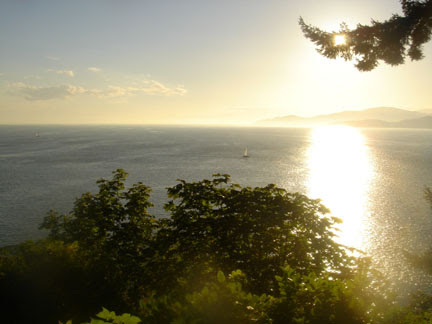 You've probably heard about about how meditation can enhance health, well being, and even wealth. The problem - like any resolution - is how to get going and stick to it. Luckily you can download some great tools that enable you to create a quiet space in seconds.

No time? The University of Southern California's Mindful Awareness Research Center's free guided meditation series run between 3 and 15 minutes. Available in English and Spanish, they have become part of the itunes free library.

No clue? check out Headspace, which a peer reviewed medical journal ranked as the highest quality "mindfulness-based" iPhone app. Over 11 million have downloaded their app, which includes the free introductory "Take 10" series that teaches meditation basics. It also offers options for kids and experienced practitioners.
6. De-clutter it!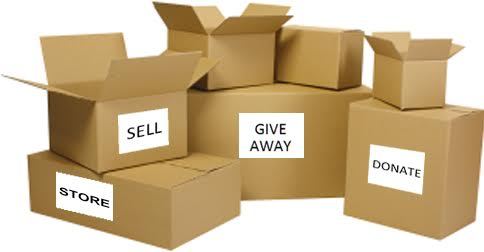 It's rough out there -- all the more reason to make your space relaxing and beautiful. You can go full Marie Kondo and undertake a declutter mission before listing your home for sale or clear out your garage to store your car indoors. It's incredible how a simple space can soothe.

Paring down can prove challenging, whether due to inertia, emotional attachments, or that we hate to part with something we didn't use. To remedy the situation -- try to sell or barter what you can - have a goal or number in mind. Check out Letgo for home and garden, decluttr for electronics, games, CDs/DVDs, swap.com for clothes and kids, and thredUP for women's apparel. For everything else, share ands swap with those you love, donate it to a local nonprofit (get a tax deduction), or leave it by the curb.
Photo Source: Graphic Stock
7. Perform it!

"Making the world that I want as opposed to commenting on the world that is."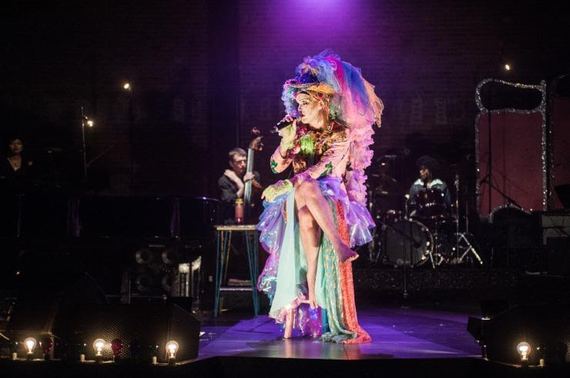 Photo Source: Taylor Mac photo by Teddy Wolff - creative commons license

Its been weeks since hearing a powerful interview with the performance artist Taylor Mac - but his words still resonate with me. When asked what's next after completing a masterful 24 hour performance covering popular music since 1776, he sad, "Making the world that I want as opposed to commenting on the world that is."
All of us are a bit tired - and frankly sick of - the constant chatter of commentary. You don't need to undertake a quest like Taylor Mac -- but it's thrilling and daunting to do something - anything - you truly want to do. That honors your values and gives you back your power.
8. Imagine it!

"Imagination lays the tracks for the reality train to follow" Caroline Casey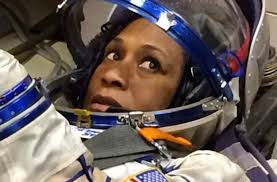 Author and astrologer Caroline Casey talks about magic as "using the abundance we already possess in conscious, imaginative ways". Surely she shares a love of star gazing and accessing the power of imagination with Jeanette Epps.

Dr. Epps, a NASA astronaut with a PhD in Aerospace Engineering, made history the other week when NASA announced she'll be heading up to the International Space Station in May 2018. The news came within days of the release of the film, Hidden Figures, about a team of female mathematicians of color who played key role in the early NASA missions. That's a woman whose feet are planted on the ground who dared to imagine the possibilities.

Photo Source: Huffington Post & Dr. Jeanette Epps (NASA)
9. Give!

"Giving tends to be habit forming."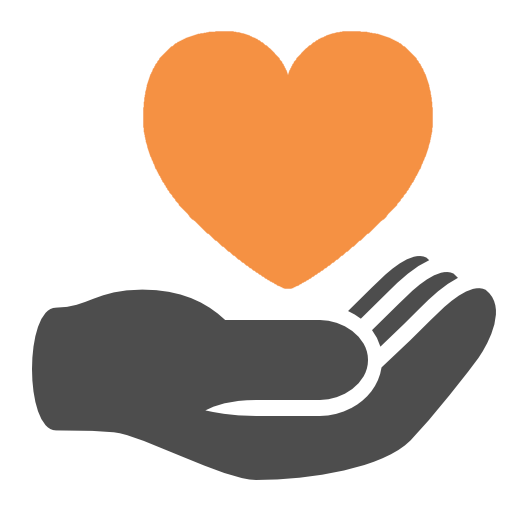 Has the Great Recession hardened our hearts, even as our wallets have started to recover? Or is giving inversely correlated with income?

A study by Texas A&M examined income and spending data of over 13,000 people from 2001 to 2013 to explore giving before, during, and after 2008. It found those who earned the most - over $200,000 a year gave 5 percent less between 2006 and 2012. Households with income below $100,000 increased giving by 5 percent. And yet the poorest households, with income below $25,000, saw giving rise by 17 percent. Charity, like change, comes from below.
Photo Source: Creative Common License
10. Forgive.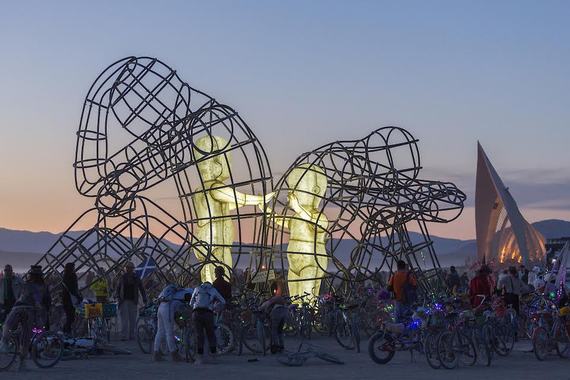 Photo Source: Burning Man 2015 - duncan.co - creative commons license

One of the most powerful works on display at the Burning Man festival was called Love. It depicted a two people after a disagreement. Their bodies face way from one another wired together, yet the inner child in them both reach out to connect beyond their cages.

How often does pride stop us from embracing our true nature? How many hold onto resentment until it's too late? This does not mean we should paper over conflict but rather a hope that we can allow that inner child - the divine in us - to reach toward resolution.

The forgiveness meditation by Stephen Levine has become a great tool in this process. Use it alone or consider sharing it with someone you love.