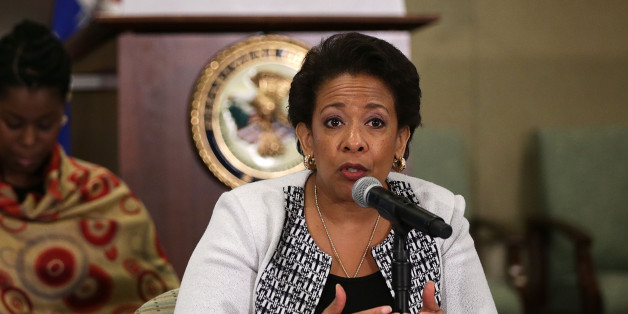 It's a bit of an understatement to say that 2015 was a roller coaster of a year for women. It wasn't unusual to have days where I was cheering in the morning and shaking my fists at the sky in the afternoon. Whether it was putting the spotlight on the campus sexual assault epidemic, equal pay, or reproductive health, women around the country made their voices heard. For all the instances that depressed and infuriated us in 2015, there were successes that provided a silver lining.
The Good
2015 was a great year in the quest for equal pay. Even though we are still without an updated federal equal pay law, a growing number of legislatures across the country passed statewide equal pay laws that will be pivotal in closing the gender pay gap. Governor Jerry Brown (D-CA) signed the nation's strongest statewide equal pay law in October -- a bill that had virtually unanimous bipartisan support as well as an endorsement from the California Chamber of Commerce. Other states jumped on the bandwagon and took legislative steps towards closing the pay gap. Those good actors included New York, Illinois, North Dakota, Oregon, Connecticut, and Delaware.
Hollywood jumped into the equal pay fray, spawned in part by Patricia Arquette's courageous Oscars acceptance speech in which she called for equal pay for women. Jennifer Lawrence got the whole country talking when she penned a column saying she was "over being likable" when it came to salary negotiations; the move drew a lot of vocal support from actresses and actors alike including Bradley Cooper, who pledged to share his salary with his female co-stars. Their leadership provided the opportunity for more actresses to voice their support for equal pay in the entertainment industry.
In more equal pay news, the U.S. Department of Labor issued final rules prohibiting federal contractors from retaliating against employees who ask about or share salary information, a huge step at addressing the persistent pay gap that exists for women. Under the rule, federal contractors cannot fire or discriminate against employees for discussing, disclosing, or inquiring about their own pay or that of their co-workers. It also covers pay discussions by job applicants. This important rule will protect almost 28 million people working for federal contractors.
In more famous women news, the U.S. Department of the Treasury announced that a woman will be featured on the redesigned ten dollar bill in 2020 (even though she will still share the bill with Mr. Hamilton.) The public has been encouraged to voice their opinion on who should grace the new ten with many famous faces making an appearance on the list of potential placeholders including Harriet Tubman, Eleanor Roosevelt, and Sojourner Truth among many others.
While it's hard to believe there are still no women represented on U.S. currency, it's even harder to believe how many "firsts" happened this year. Loretta Lynch became the first African American woman to become the U.S. Attorney General. Sarah Thomas became the NFL's first full-time female official. Viola Davis won an Emmy Award for Outstanding Lead Actress in a Drama Series, making her the first African-American to win the category. Misty Copeland made history this year by becoming the first African-American female principal dancer with the American Ballet Theater. Kristen Griest and Shaye Haver were the first female soldiers to graduate from the U.S. Army Ranger School. Just days after this achievement, the Navy Seals announced a plan to allow qualified women into their ranks. And as the year drew to a close, the U.S. Department of Defense announced that all combat positions will now be open to women, a policy that reflects the reality for women in our armed services.
In the political sphere, a record number of women are serving the 114th Congress: 88 women in the House and 20 in the Senate. Not only that, we have TWO women currently running for president, doubling the number we had in 2008.
In education news, the U.S. Department of Education's Office for Civil Rights published the first-ever official tools for Title IX coordinators. These free resources, including a guidance letter and manual, reinforce the authority of Title IX coordinators and supports their work overseeing all complaints of sex discrimination while also identifying and addressing any patterns or systemic problems at their schools. Check out all the ways you can help ensure the Title IX coordinator at your local school has the information they need.
Congress took a big step in education by replacing No Child Left Behind with the comprehensive Every Student Succeeds Act. The new law provides new resources and funding for STEM programs and Title IX, which aim for gender equity in education.
One monumental success from 2015 that cannot be overlooked is the Supreme Court ruling that same-sex couples can (finally) marry nationwide. No matter what a certain Kentucky county clerk says, gay marriage is now legal in all 50 states! If you want to relive the excitement, I suggest checking out Justice Ruth Bader Ginsburg's (or Notorious RBG as she has come to be known) responses during the case. They are inspiring and insightful.
The Supreme Court also upheld the Pregnancy Discrimination Act's protections for pregnant workers and preserved Affordable Care Act tax credits for millions of individuals who purchased health insurance on an exchange created by the federal government, importantly maintaining access to critical reproductive and preventative services available to low income women.
The Bad
The U.S. Women's Soccer Team may have brought home the World Cup trophy, but they still experienced the cold sting of pay inequality. The American team received $2 million in prize money while Germany's men's team earned $35 million for winning the World Cup in 2014. Think that's not that bad? In comparison, the U.S. men's national team took home $9 million after losing in the first round of tournament play. Senator Patrick Leahy (D-VT) introduced a resolution that called on FIFA to pay men's and women's championship teams equally but it was unfortunately blocked by Senate Republicans. After its defeat, Leahy asked, "If we cannot even pass a non-binding resolution, how can we ever achieve real pay equity for women?" Indeed.
Women's soccer scored another victory in finally saying enough is enough to playing on artificial turf fields. While the men's team plays on natural grass, the women's team for years had to put up with terrible scrapes and cuts that came with playing on fake grass. Finally they took a stand. One year after they sued FIFA over artificial turf fields, the players refused to play a scheduled game in Hawaii, citing the terrible conditions of the field. U.S. Soccer officials agreed and, left with little choice, canceled the game. The team stood their ground, forcing officials to listen and make moves to address their concerns.
In other infamous instances of inequality, people may remember the 2015 Oscars for Arquette's speech, but the one thing that overshadowed it was the stunning lack of diversity. There were no non-white nominees in the lead and supporting actor and actress categories and no female nominees in multiple award categories including best director, best original screenplay, and best cinematography.
The Senate will be lacking one steadfast advocate as Senator Barbara Mikulski (D-MD), "Dean of the Senate Women," announced her retirement this year. Sen. Mikulski is the longest-serving woman senator, and she was the first woman elected to the Senate in her own right (rather than being appointed). Her leadership and dedication to achieving equality for women and girls will be sorely missed.
President Barack Obama issued a 2014 memorandum to the Secretary of Labor, directing him to implement new rules that would require Federal contractors to submit summary data on the compensation paid to their employees, including data by sex and race. This would be a major step in pay transparency and in attempts to close the gender pay gap once and for all. The memo was announced with much fanfare and support from many groups, AAUW included. The release of the final rule has been delayed several times, but groups are still hopeful it will be issued. With one year left in Obama's presidency, the clock is ticking on new regulations that are now long overdue.
The Oh-So-Ugly
New campus sexual assault data recently disclosed to the U.S. Department of Education by American colleges and universities showed that 9 out of 10 schools disclosed zero reported incidents of rape in 2014. Yes, rape is an under-reported crime, but so many zeros simply defies reality. Campuses are also now providing data on dating violence, domestic violence, and stalking in addition to rape statistics and yet, in each of these new categories only 9-11 percent of campuses disclosed at least one reported incident in 2014.This data doesn't reflect campus climate surveys and academic research, let alone what we're hearing from students themselves. You can look up the statistics for specific local colleges and universities to see how they fare in disclosing reports of campus sexual assault.
In some especially ugly news, 2015 saw an escalation in the attacks on women's access to reproductive health care services. So far this year, state legislatures have introduced at least 235 bills to restrict women's reproductive rights. Planned Parenthood, the largest women's health care provider in the country, constantly found itself both figuratively and literally under the gun after deceptively edited videos were released spurring state investigations, congressional inquiries, and threats of defunding the women's health provider. At this time, no states have found any evidence of wrong doing on behalf of Planned Parenthood,and many are calling for an end to the congressional witch hunt. Tragically, the year of attacks came to a grisly end when a gunman opened fire on a Planned Parenthood clinic in Colorado Springs, killing three people and injuring nine others. But Planned Parenthood stood by their promise to their patients and the country that "these doors stay open!"
Protests around the country ignited as Americans heard report after report after report of police killing unarmed black men while in the line of duty. The Black Lives Matter movement spurred long overdue conversations on racism in America along with police brutality. After the untimely death of Sandra Bland in a Texas jail cell, the #SayHerName campaign was created to remind the country that police brutality affects women as well, even in situations where they are relying on police for help. The Department of Justice took a major step toward reform when it released much needed guidance on identifying and preventing gender bias in law enforcement's response to sexual assault and domestic violence. We know gender bias remains present in policing and that it results in decreased protection, less robust services, and a diminished response. The new guidance provides tools and resources for law enforcement to do their jobs while recognizing and addressing biases, assumptions, and stereotypes so that they can take steps to providing fair and effective policing for the entire community.
Looking toward 2016, there is no rest for the weary. AAUW and its tens of thousands of members around the country won't be resting on our laurels in the upcoming year. The 2016 election brings the fight for equality front and center. We owe it to ourselves and those that fought before us to exercise our vote. As 2015 has shown, when we raise our voices together we can make a difference. if we want to see more successes and less ugliness, we must get out the women's vote in 2016.