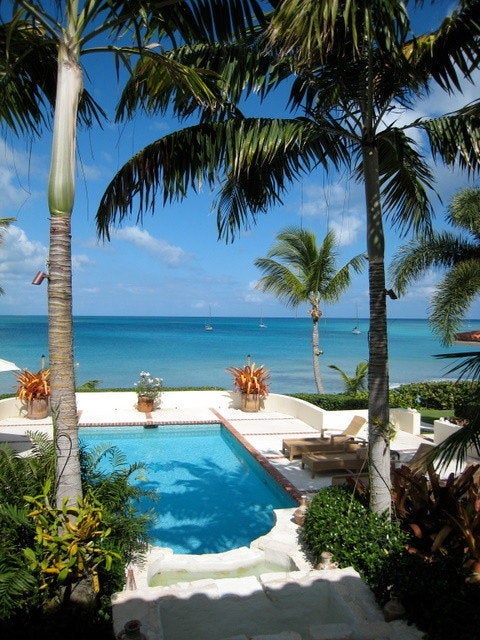 It seems like almost every day now that I'll log onto Facebook and see another friend posting her woes about entering middle age. For so many of the women I know, entering their fifth decade is a cause for hand wringing, a reason to call the plastic surgeon, a call to rethink life's plan.
But for me, the first five years of my forties have been the best time of my life.
In part, that's because I have two great kids, a terrific husband and a job that fulfills me every day. I have three funny dogs, hobbies that fascinate me (who doesn't love the Supreme Court and the Red Sox?) and a roster of close female friends who, like me, aren't afraid of growing older and embracing adventure.
This year, I decided to spend one-on-one time with those female friends as often as I could.
Luckily for me, my husband and kids gave me their blessings: "Hit the road, and have fun. We're going to Nana's house for the weekend." And so I had the room, and the time, and the freedom for weekend girlfriend getaways with one of my oldest friends, one of my newest and one I've known for about 10 years, ever since my brother had the good sense to marry her.
I started the girlfriend getaway tradition with a trip to the Dominican Republic with Paula, my best friend from law school who lives in frigid Minnesota and was excited to hit a warm beach for a few days. When one of your very closest friends lives a thousand miles away, has two kids of her own and holds down a full-time job as one of the top lawyers in state government, you don't get to see her as often as you'd like, so you prioritize quiet time.
The Barcelo Bavaro Beach Resort in Punta Cana was a great choice for us; it was only a short plane ride away, it was all-inclusive and it offered a variety of activities for the rare moments when getting off the beach chair seemed like a good idea. The beach and the blue sea kicked us into low gear, and the free beverages kept us loose and languid. We avoided the ever-present music and games on the beach, telling ourselves that, on another trip, we'd boogie with the best of them. This trip? We wanted to do nothing.
And the nice thing about a beachfront all-inclusive is that doing nothing is all part of the plan. You don't have to think about where you're going to eat (you make all your dinner reservations at the beginning of the trip) or how you're going to get around (there's nowhere to go, and all the fun is right there). You don't have to carry around a wallet, because you've prepaid in advance. And you have the choice of playing hard from morning until night, or sitting and reading a book all morning, then napping all afternoon. No responsibilities, no pressure, no thinking except about how long it's been since you last applied sunscreen. No interruptions, just long conversations. No calendar or watch, just the sunrise and sunset and dinner in a nice restaurant.
Sure, we had a blast at the hibachi restaurant, and we even dressed up one night to try the adults-only restaurant Chez Gourmet. But mostly, the Barcelo Bavaro Beach Resort in Punta Cana was a place to reconnect with my friend, both with each other and with ourselves, the selves that hadn't always worked the three shifts of a working mom.
The plane ride home was sad, to say the least. Except that we promised each other we'd go back next year.
Next trip? My travel-loving friend, Lynn, and I decided to head somewhere off the beaten path, somewhere warm and lovely that we'd never before heard about but that sounded cool. We'd both traveled in the Caribbean before, but hadn't been to the Abacos. What we found out: These outlying islands are quiet and peaceful and full of local culture. That's why they are one of the best places to boat, sail, and fish in the Bahamas.
In deciding to stay at the Abaco Beach Resort, we made a great choice. Unlike the Barcelo Bavaro Beach, this wasn't an all-inclusive, but a smaller resort with a staff who got to know each guest, lovely rooms facing a spectacular beach, two pretty pools and a creative chef who could do great things with Bahamian lobster.
Speaking of lobster, we got to actually go out on a boat and spear our own! One of the owners took us out on a center console speedboat to fish, snorkel and check out the islands and isolated beaches (not being the best drivers even on land, we decided again the package that included chartering our own boat). Abaco Beach Resort packed us a picnic lunch extraordinaire, and we motored around to our hearts' content.
Our favorite destinations? Man O'War, where we shopped in little boutiques full of pretty jewelry and conch carvings, and Hopetown, sort of a cross between a town on Martha's Vineyard and Key West. In Hopetown, we checked out the cholera cemetery, where in the 19th century 100 Bahamians died of the incurable disease. On Great Guana Cay, we hit Nippers, where the music, beautiful beach, and frozen rum punch put a smile on our faces.
Back at Abaco Beach Resort, we booked an eco-tour with Ricky Johnson, who helped us spot the elusive Abaco parrot and told us about the eco-systems in the Abacos. Later in the day, we headed down the street to Snappas for a sunset drink. And in between activities, we kicked back on the quiet beach, where the view of the water and the boats was unmatched.
For two travel-loving friends, it was the perfect place to plan the next trip -- Istanbul, anyone?
I ended the year with one last girlfriend getaway, this one with my sister-in-law, Susan, who has become one of my closest friends. Between changing jobs and battling breast cancer, plus parenting two young boys, Susan's had a tough couple of years -- together, we found a change of pace with an adventure weekend in Heber Valley, Utah. At our Swiss chalet of a hotel, Zermatt, we carved up prime sirloin and dipped French bread in fondue; in town, we had some of the best Mexican food of our lives at Tarahumara (duck burritos are just as good as they sound). We swam in a crater, we rode horses through the Utah hills and we took a hot-air balloon ride over Park City. We toured Heber Valley Artisan Cheese (where we tried oreo- and coffee-flavored fromage) we drove through herds of wild bison on Antelope Island near Salt Lake City, and we reveled in the music of the Mormon Tabernacle Choir in Temple Square.
We did not talk about breast cancer, potty training or financial woes. When we were tempted, we went to the spa at the Zermatt and got a facial.
Our only regret? We weren't in Heber Valley during ski season, so we couldn't head right down the road to Park City and hit the slopes. Believe me when I say it's on our list.
So, while entering the fabulous forties can be stressful for some, for me it's been a great time of life when I've felt settled, secure and well past the sometimes stressful years of starting a career and sleeping little while changing babies' diapers. It's been a time when I can reconnect with my female friends while exploring the world.
I can't wait to see where my next trip will take me -- and which friend will tag along.