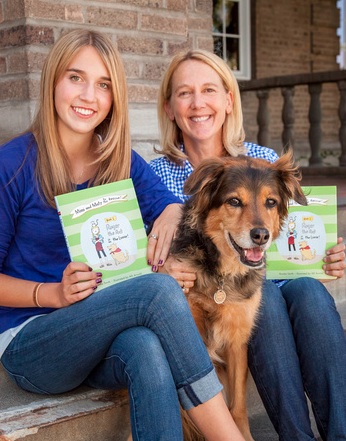 Once upon a time, there was a little girl named Mimi Ausland who lived in Oregon who loved animals more than anything in the world.
In fact, she loved animals SO much that she decided to start a website where people could help them with very little effort. When she was only 11 years old, Mimi launched FreeKibble.com in 2008 to donate pet food to animals in shelters and rescue organizations all over the United States.
How simple was it to help? Answer a few questions about pets on the website, and Mimi would donate 10 pieces of kibble to help feed hungry homeless dogs and cats. That's it. Even if you got the answer wrong.
She's made a real difference. On one day alone -- Monday, September 23, 2013 -- Freekibble.com donated over 601,000 pieces of kibble to dogs and almost 543,000 bits of kibble to cats.
In short, since Mimi started the group, over 10 million meals have been served to dogs and cats in shelters as well as via food banks.
She's earned the admiration of pets and people from all over the world, but also from her parents. In fact, Mimi's mother Brooke Smith was inspired not only by her daughter's example but even more by Mimi's big heart, love and compassion for animals. It was a given that Brooke would help inspire other kids who shared a love for animals as big as her daughter's.
The result is a book called Mimi & Maty to the Rescue!, published in the fall of 2012. Instead of molding the book around her daughter, Smith decided to create a fictionalized version of Mimi and match her up with a three-legged dog named Maty; together, the pair would have adventures and help as many animals as possible.
The book did so well that additional editions will be published where Mimi and Maty go on new adventures.
Smith follows in her daughter's footsteps by donating as many copies of the book as she can during school visits.
The little girl isn't so little any more -- today she's a young woman of 17 and a high school junior -- but Mimi still considers it her life's duty to continue to help animals, while also inspiring people, along with a little help from her mom.
PHOTO GALLERY
Mimi & Maty To The Rescue!