On November 28th a Walmart employee was killed when a crowd of Black Friday shoppers first busted through the doors and then trampled him. In light of this, I offer you the picture below. I took it at the JCPenney in Glendale, CA, last Wednesday: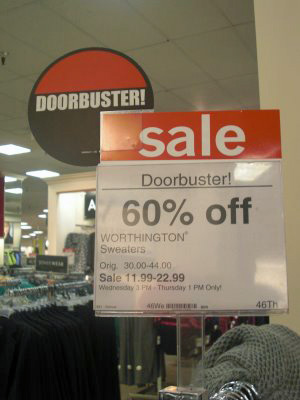 There is something truly amazing here about how quickly we (collectively) forget, how callous we can be, the level of incompetence at JCPenney, or the plain ol' thoughtlessness that pervades contemporary American culture.
Crossposted at Sociological Images.