A frozen kitten found in near-zero temperatures was brought back to life by a animal rescue thanks to heating pads and a hair dryer. Suffering from hypothermia, the cat was brought to Dumb Friends League.
Allison Baker whose friend found the cat stated, "A friend of mine called me this morning and she had a cat that she found outside. It was half covered in snow and (she) said it probably wasn't going to make it," said Baker. "I was convinced the cat was dead when she brought her here. She was gasping for air when she was actually breathing. I think if she had been out another half an hour, there's no way she would have made it. Her temperature was not even registering on the thermometer, so it was below 90 degrees."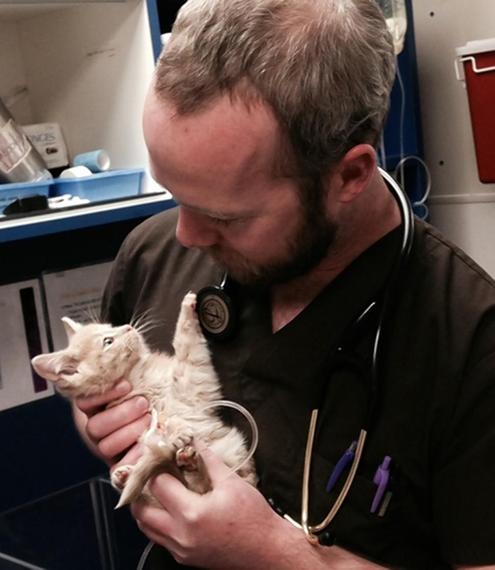 The kitten was given warm IV solution and was laid on a bed of heating pads, with booties and a hairdryer providing warmth safely by staff. The 4 month old kitten stabilized after an hour of treatment. The shelter has decided to name the kitten Elsa after Disney's Frozen.
Elsa will eventually go up for adoption once she is healthy enough, assuming no one has proof that the cat belongs to them.
Heroes!
Be sure to download the Rescue Idiot app to stay up to date on animal rescue stories!