Two heroic NYPD officers rescued a injured dog with a broken leg on the Grand Central Parkway.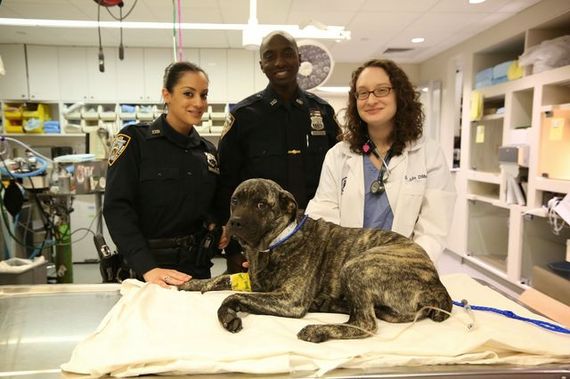 The pit bull was motionless in the middle lane of the parkway. One officer stayed in the car and maneuvered the car to keep their partner safe from traffic while the latter walked toward the dog.
The pit bull was terrified and frozen and unable to move due to a broken leg. The officer picked up the dog and placed it in the police car.
They arrived at the ASPCA of Queens, where it was decided to bring the dog to the ASPCA animal hospital in Manhattan, which had veterinarians standing by. The ASPCA expects the dog to make a full recovery.
Officers Mezzoiuso and Morinia-Blocker have since visited the dog to check up on him during recovery.
These two NYPD officers have gone above and beyond the call of duty and saved an innocent and scared animal's life when no one else would. Thank you, officers.
Rescue Idiot
Chris Stallone