By Phil Mutz, writer at LittleThings.com
Summer is in full swing and that means I have plenty of barbecues coming up.
I love firing up the grill and enjoying a hamburger and hot dog with good friends. I am always looking for new recipes to try out at my summer parties. So when I saw this incredible recipe for avocado taco boats, I knew that not every delicious dish has to come from the grill.
These avocado tacos are so easy to make and they take no time at all. And when I saw how good the finish product looked? I knew I couldn't wait until my next party. I had to make them right here in the LittleThings office.
Ingredients
:
2 large avocados
4 grape tomatoes
1 jalapeño
3 large romaine lettuce leaves
1 lb lean ground beef, cooked
1 packet of taco seasoning
1/4 cup sour cream
1/4 cup salsa
3/4 cup cheddar cheese, shredded
When I was finished making these in the office, everyone gathered around to see if they tasted as good as they looked. The verdict? People absolutely couldn't get enough!
I'll definitely be impressing my friends with these at my next barbecue. Will you be trying this recipe? Let us know in the comments!
Please SHARE if you love delicious recipes like this one.
To make these avocado taco boats, start with avocados, grape tomatoes, a jalapeño, romaine lettuce, cooked ground beef, taco seasoning, sour cream, salsa, and cheddar cheese.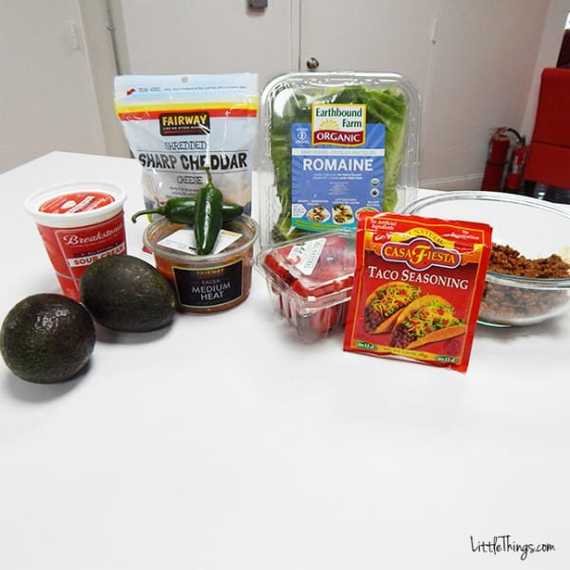 Cut each avocado in half and remove the pit.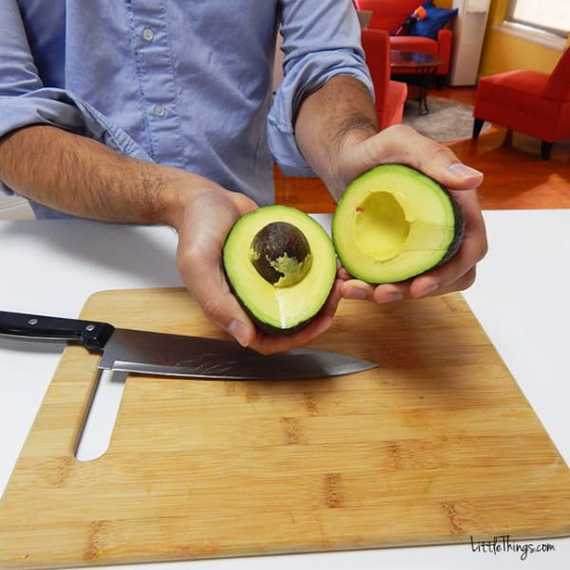 Use a spoon to scoop out each avocado half.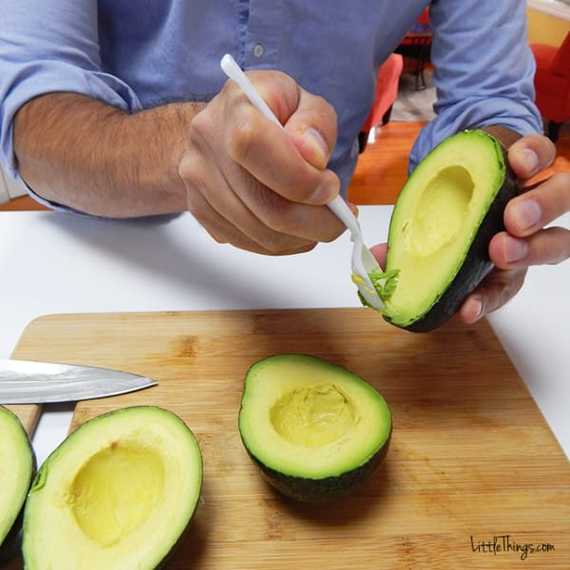 Save the inside and outside, as the avocado peels will serve as the taco "shells."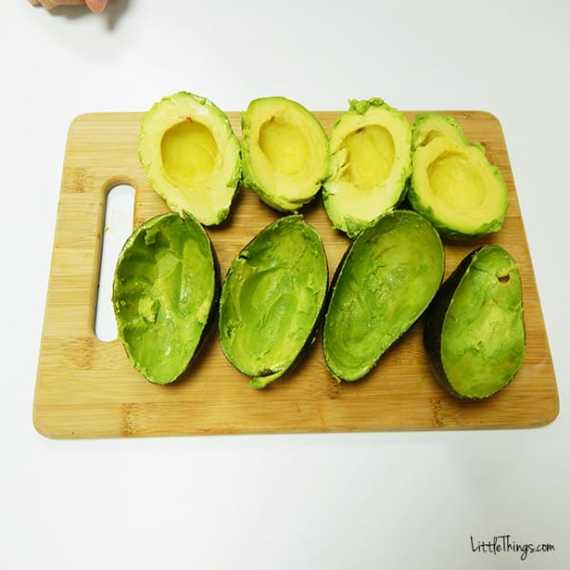 Chop the jalapeño into thin rings.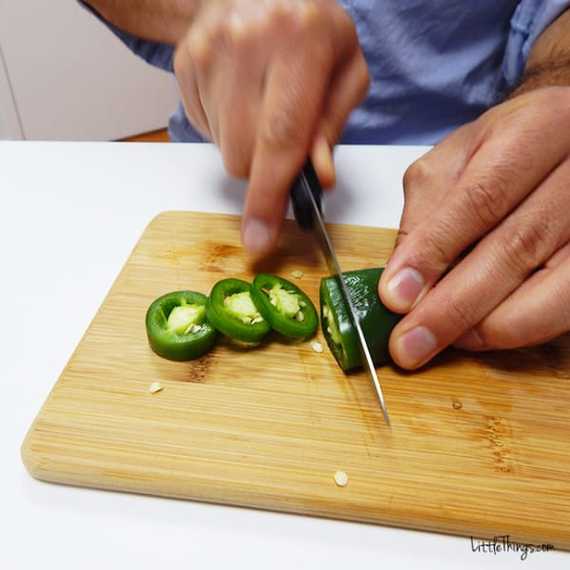 Break the romaine leaves into small pieces.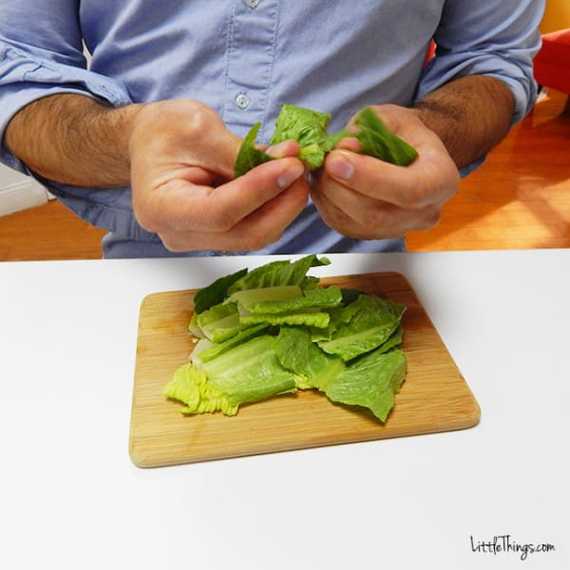 Cut the avocado halves into thin slices.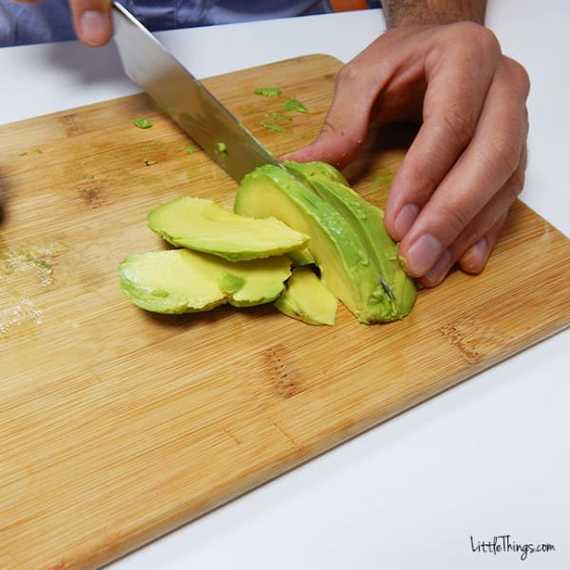 Mix the taco seasoning packet with the cooked ground beef. The beef is best cooked all the way through over medium-high heat.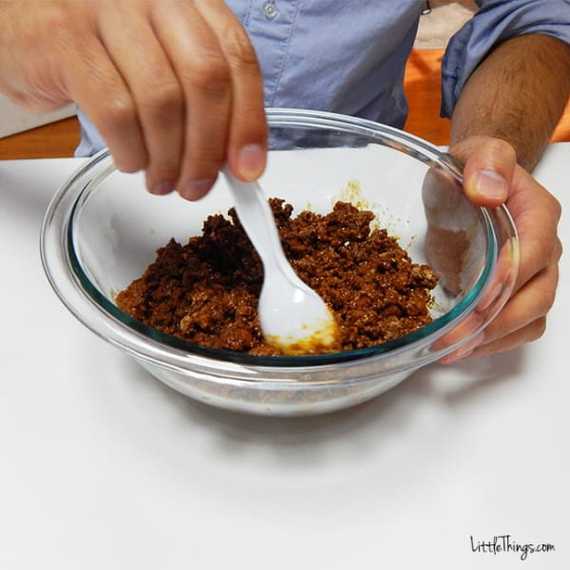 Take the avocado shells and line them with the small pieces of lettuce.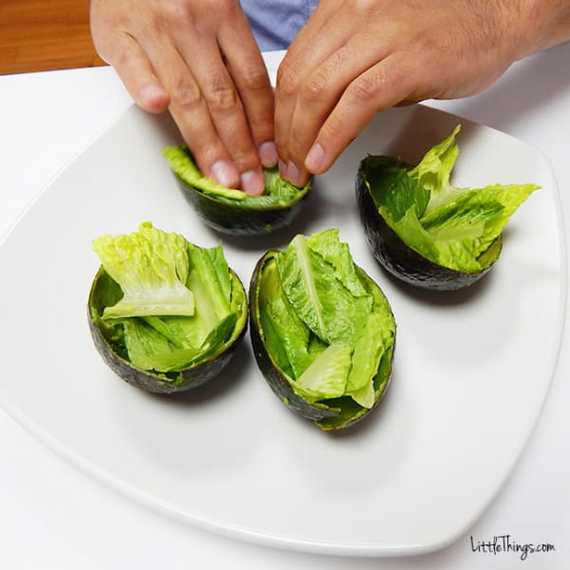 Place two scoops of ground beef into each shell.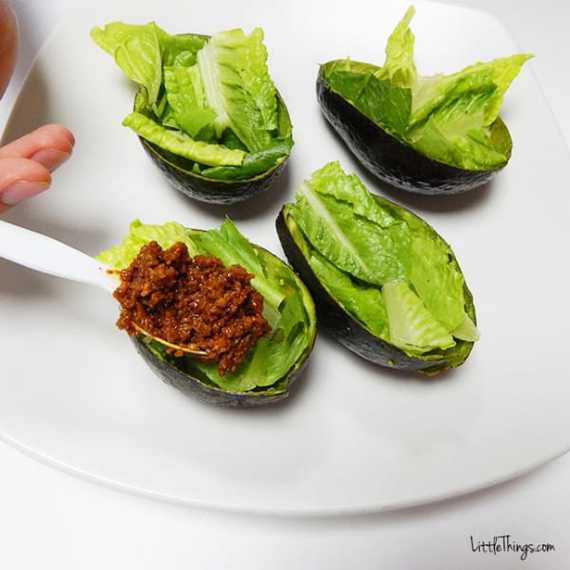 Top the beef with a spoonful of sour cream and spoonful of salsa.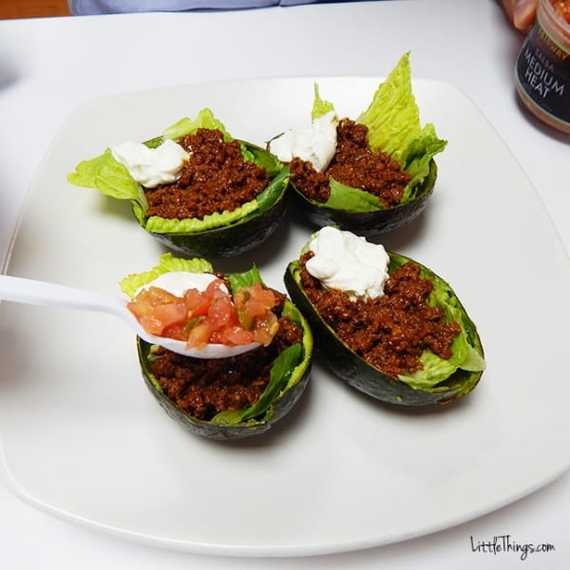 Cover the sour cream and salsa with shredded cheese.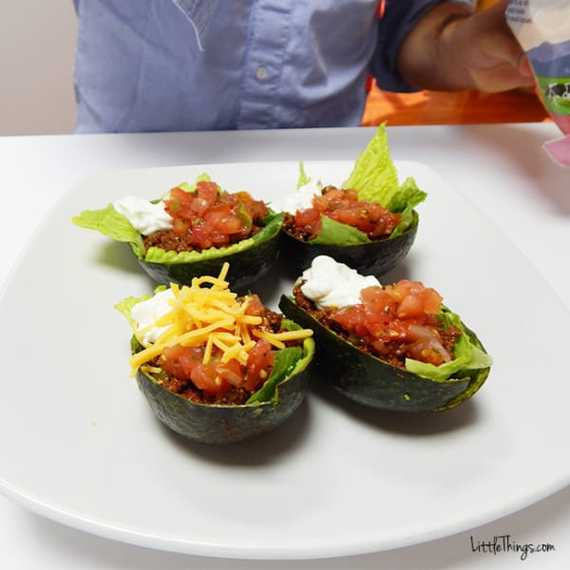 Place one avocado slice on the side of each shell.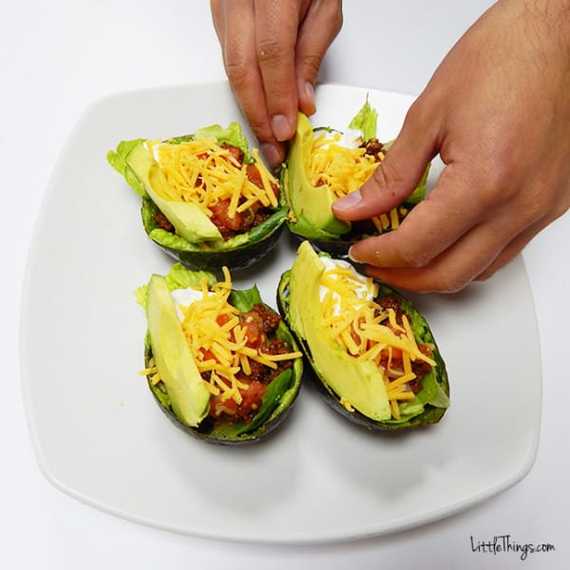 Top with two cherry tomato pieces and one jalapeño ring. Feel free to spice it up even more by adding a tortilla chip!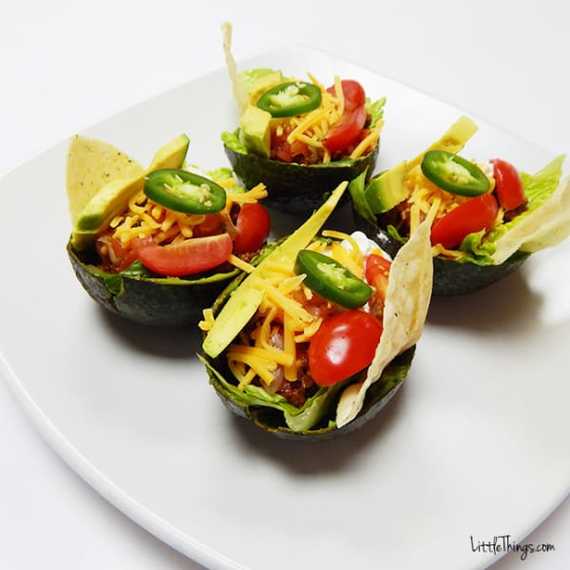 In no time at all, these delicious avocado taco boats will be ready to enjoy using either a fork or a tortilla chip.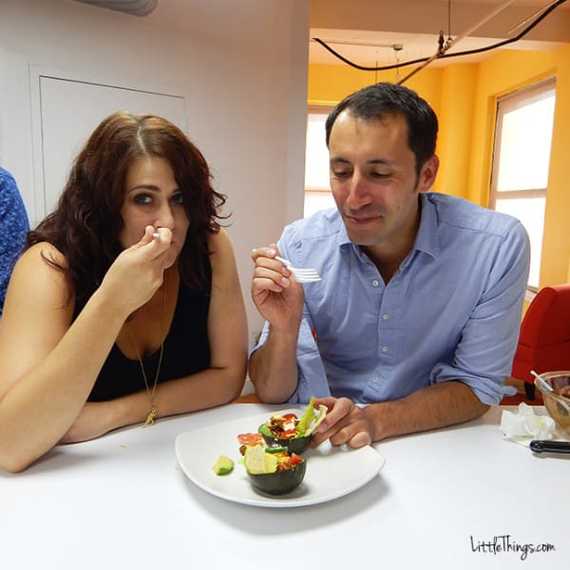 These avocado taco boats will be the perfect addition to your summer party. Your friends and family won't be able to resist!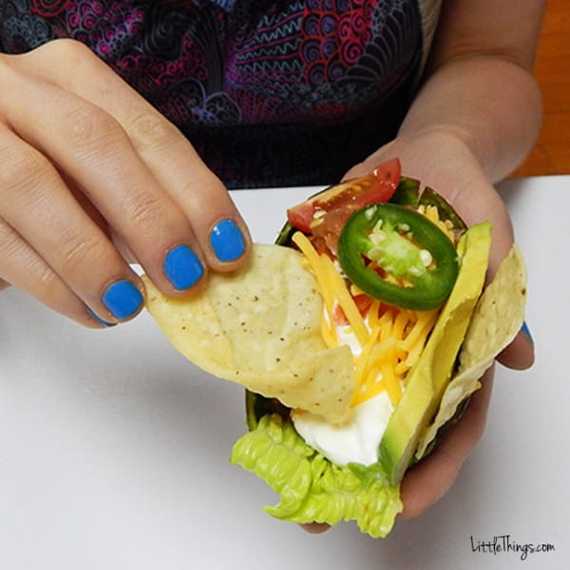 Photo Credits: Maya Borenstein
Will you be trying this recipe? Let us know in the comments!
Please SHARE if you love delicious recipes like this one.
Follow LittleThings on Facebook!