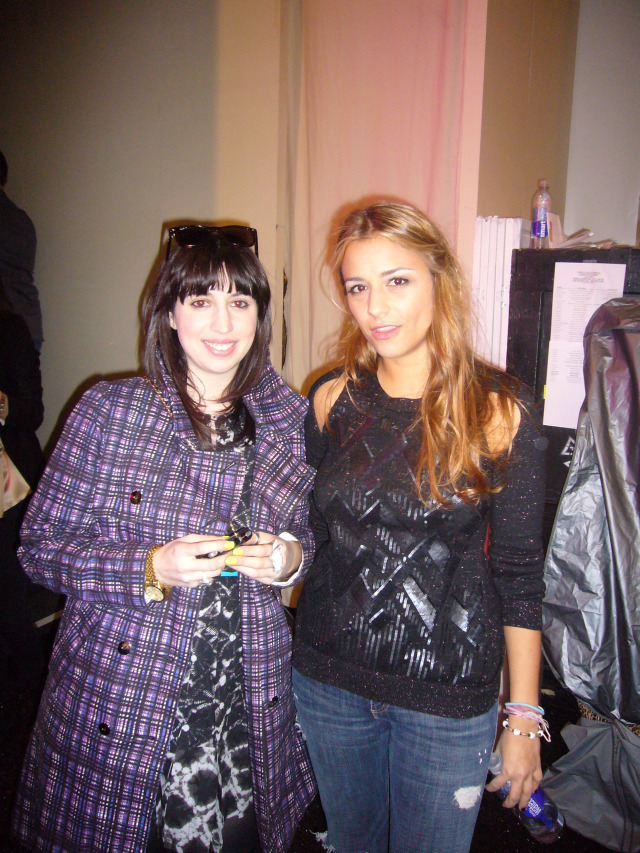 As celebrity obsessed as people are, with the murmurs of "will or won't she be there" of the "are they really a couple" couple, there was only one thing that could silence the buzzing gossip in the Charlotte Ronson show: an amazing collection. And with the roar of silence that filled the room when Iekeliene strutted out with her new blond do' and a fabulous black zipper coat, Lilo was all but forgotten.
The thirties/forties art deco inspired collection spoke to those in the crowd who have found their wallets to be significantly slimmer. Back in the time of war, when women had to re-appropriate their clothing in order to stay fresh and stocking rations forced women to go so far as to paint seams up the back of their legs in lieu of hose, Charlotte Ronson's FW 09 collection reflected the past that is now seemingly becoming our present. With strong shoulders and menswear accents sprinkled throughout the collection, and a heavy presence of zippers decorating skirts and dresses, the collection will no doubt be snatched up by the savviest buyers.
When pressed on what one piece every woman should rush out and buy from her new collection, Charlotte suggested, "We have so many great jackets; we have a great perfect yummy army jacket, bomber jacket, coats -- the coats are good." What may seem like an obvious suggestion for the Fall/Winter season, it is also more economically feasible to spend a bit more on a timeless item such as a fantastic coat or jacket instead of throwing it at the newest trend of the season.

If you're dying to own a C. Ronson piece, please contact Seventh House PR at 212-643-4810.