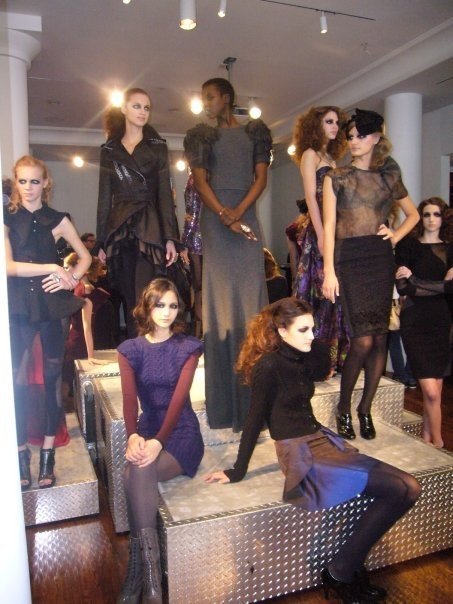 While many may remember Jillian Lewis as one of the finalists on season four of the reality TV show Project Runway, her virgin showcase has converted many skeptics into Jillianites. From the hand-woven nubby knit sweaters, headbands and dresses, to the paneled leggings and sheath dresses, every item was fabulous, wearable hit. The stand-out, every-woman-will-overcharge-her-credit-cards-for item is the undulating ruffle wool coat. The hardest decision will be whether to go with the double-breasted or single-zip version, as well as which color to choose.
Jillian's FW 2009 collection was inspired by her view of New York City and the life within it. From the echoes of graffiti on the sequin pieces, to the smoky, hazy affectation she gave to her sheer blouses, and, of course, the variety of leggings that mirror what has come to be a NYC woman's wardrobe staple. The paneled leggings and the graffiti sequin leggings may be complicated for the average woman with thicker gams to pull off, but the sheer paneled long sleeve sheath dress is a fabulous update to the ever present little black dress.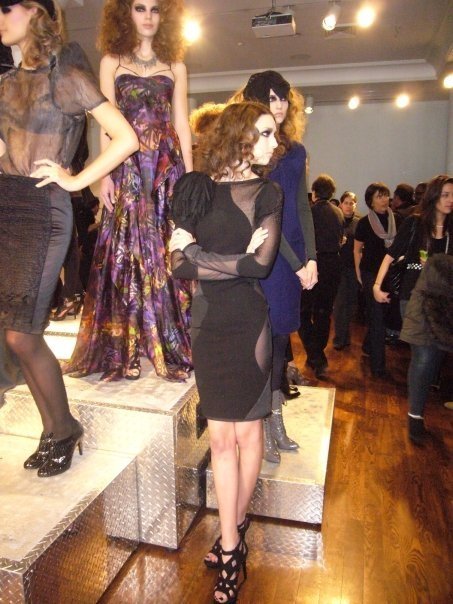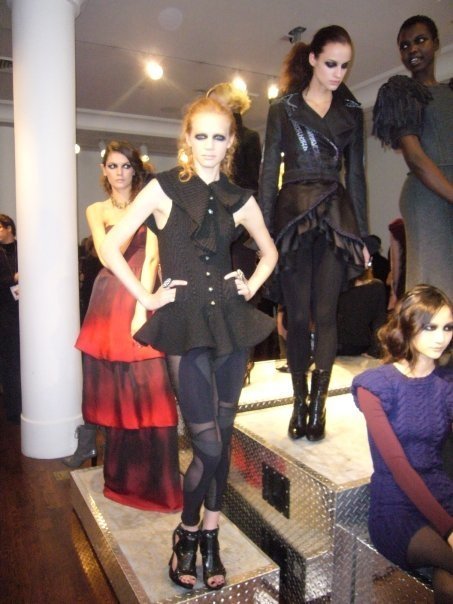 The funky asymmetrical hairstyles reflected the uneven ruffles of the coats and sweaters as well as the uneven and random placed sheer panels on the leggings and dress. While the heavy-handed eye makeup seemed to be more of an obvious take on the grungy NYer, I can admit I too have layered on the kohl eyeliner a bit thick now and then.
If you too are dying to own a Jillian Lewis creation, they are available at Beyond Seven, Showroom Seven's new boutique at 263 Eleventh Ave.