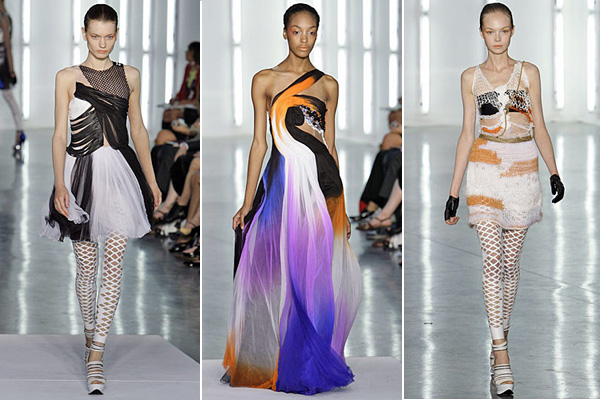 Kate and Laura Mulleavy, they of the drool-worthy designer duds that are heartbreakingly more than an average New Yorker's rent, are finally taking pity on the poor mortals that worship their clothes from afar by teaming up with Target.
The Rodarte for Go International collection will be one of the largest Target has ever offered, with 55 pieces ranging from $9.99 to $79.99, instead of thousands of dollars for a single piece.
With previous collections taking inspiration from Japanese Anime and the human skeleton, one can only hope that their upcoming Target collection will be a reflection of their edgy and unusual sense of style. As WWD originally quoted; "What you'll notice is an amazing eye for detail," said Joshua Thomas, a Target spokesman. "It's very feminine, yet very modern. The collection incorporates a rich mix of patterns and fabrications and everything from sequins and bows to faux fur. The key with Rodarte is layering."
As Rodarte is a name still not as widely known among the consumer masses, their partnership with Target will not only increase their notoriety, putting their name in such leagues as Chanel and Prada, as it should already be, but will without a doubt, increase sales despite the current economy.
Get ready to line up at your local Target for their Go International launch on December 20th. I may take a small chunk out of my wedding budget to buy every single piece, as I know this will be the most inspiring collection Target has ever collaborated on.