One of the questions I am often asked is, "Why do you rescue the dogs with issues when there are so many 'adoptable' dogs that need help?" This question cannot just be answered; it has to be felt. It has to be experienced. It has to just happen.
I want to honor one of those dogs and share her story. Annie was one of those dogs; she was very fearful and would bite if she thought she was being threatened. She was originally rescued off the streets of NYC, and when her behavior was learned she was given safe haven at a sanctuary in upstate N.Y.
I met Annie in 2008 when I went to work at the sanctuary that cared for her. It took me some time to gain her trust, but once I did, she became a friend and loyal companion for life. Our journey really began in 2009, when I had to relocate because the sanctuary was being closed. I decided to keep many of the dogs, including Annie, and reactivate Glen Wild Animal Rescue, which I had previously created and managed before I went to work at the sanctuary. Annie moved with me three times over the next four years. She made many friends along the way. Volunteers and staff were able to handle her and take her for walks (her favorite thing to do). Annie loved life. She developed some medical issues as she grew older, including several mini strokes, but she always fought to recover, and she always rebounded. Even at age 15, she still loved to go out in the yard, play, bark and just relax in the sun.
There was a sweetness to Annie that was hard for the casual observer to see. But when she was quiet and I sat with her, she would look at me as if she was looking through me. She knew me well. And she loved me unconditionally. She would give little dainty kisses and then, after a few minutes, that was enough -- back to "tough dog Annie."
In February of this year, Glen Wild Animal Rescue was blessed with a donation of a farm property, and Annie was the first dog to set paw in our new home. It was a special day for us after all the trials, all the moves -- Annie trusting me and me trusting God got us here. We were a team. Annie helped me stay strong and tough when I needed her to, for her and the other animals at Glen Wild Animal Rescue
On November 20th, I needed to be strong and tough once again for Annie, because I had to say goodbye to her. An illness had taken over, and she had no fight left. The vet left me alone in the room with Annie, and I asked her, "Are you ready to go?" She kissed me as I spoke. She was tired. She lay in my arms, kissing my face so gently. It was so amazing. She let me know it was okay; she was thanking me for taking care of her for not giving up on her, for fighting for her right to live, even though she had issues.
I recalled our journey and how she and I had made it. We were home. I was so glad that Annie got to experience a forever home once again. She knew she was loved. She knew she was safe. She went peacefully, as I cried and said goodbye. These decisions can be hard to make, but this time it was different, it was time, it was right. Annie was ready to go.
So I don't know if I answered the question or not, but the dogs that have issues have a great capacity for love and teach us so much about ourselves. They are forgiving. Annie was a very special dog who I will never forget. She will always have a piece of my heart. Goodbye, Annie.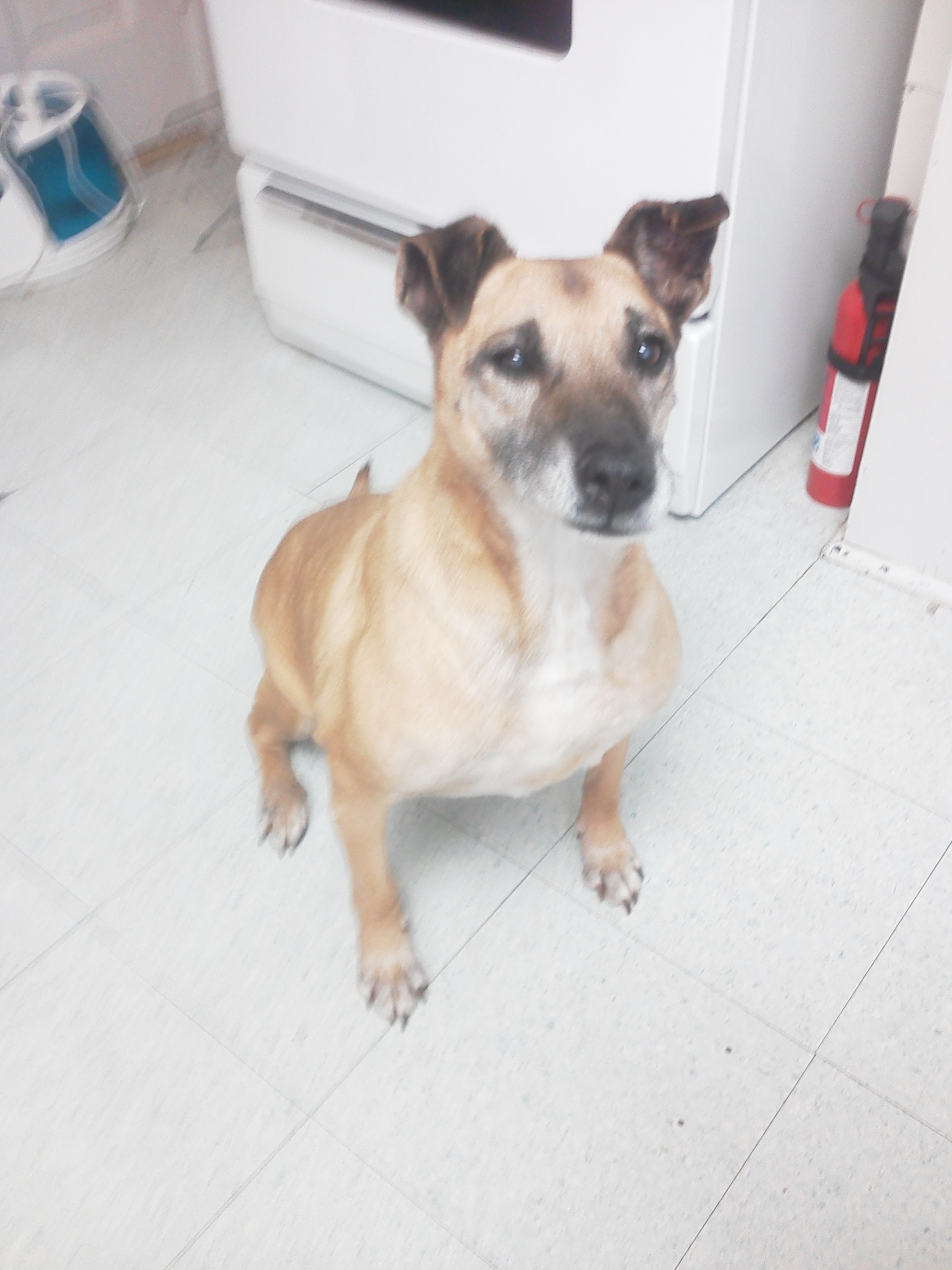 You can help an animal in need by adopting, fostering, volunteering, or donating. Find out how at AnimalAllianceNYC.org.