The change in seasons is clear in spite of the balmy temperature as I head up the Taconic Parkway Saturday morning. The leaves are finally down revealing houses, buildings, lakes, and otherwise masked structures along the highway. Regal pine trees and other conifers now stand apart from their previous leafy and colorful neighbors and once again dominate the landscape. The light comes through not only at different angles, but a whiter diffused sort of intensity. Things sparkle as metal and other objects, not quite used to the poking rays, reflect it back in a multitude of directions. It is soothing -- watching the natural cycle take its course and peacefully transition from active autumn to dormant winter.
At home, seasonal transition is also underway as my daughters who went off to college in late summer come home for Thanksgiving and then leave again. It is a passage I consider with seriousness, as I am anxious to do my part (not too little, not too much), watching them evolve and mature, blossom and sometimes falter, experiment and explore traveling on the road to independence. Like the now bare trees, different facets of their personalities emerge, though we have seen these hints over the years.
At an age where many friends have sent their youngest or only child off the college, the words 'empty nester' are often part of the conversation. While we have some time till that threshold (and by then, I am told, there is the possibility of returning occupants) I grapple with the term -- and not because I want to hold my children back -- but because it implies emptiness; a concept not aligned with my oversubscribed lifestyle.

There is a distinct joy in the house when the kids come home. The fridge door barely closes, stocked with their favorite foods while the washer/dryer does double and triple duty. "I brought you something" usually refers to the small ton of laundry in tow. Their comings and goings, friends who stop in (some familiar, others not), and the festive holiday spirit that permeates the household is a true break from our daily routine. But it is odd expressions of freedom, from bizarre bedtimes, the endless assortment of dirty glasses left in random locations, the wet towels draped on chairs, dropped on floors or worse -- suspended where my dry one usually hangs, my missing favorite shampoo, the clogged drain and of course, the discarded shopping bags that ferried home new got-to-have toiletries or fashionable items, leave me wondering if an empty nest might actually be enjoyable.
Back to my upstate trek -- I am off the Taconic and drive another 15 miles north to Katchkie Farm for an overdue visit. The farm too has completed a cycle. Most of the fields have been plowed, cover crops have been planted and only a handful of hearty vegetables remain. A dozen picnic tables, the focal point of so much cooking and hundreds of Sylvia Center meals, are neatly stacked under the field house next to the irrigation pumps, which are now silent. The paddleboat is upright, the pizza oven is covered and only the bees remain oblivious to the lack of human activity.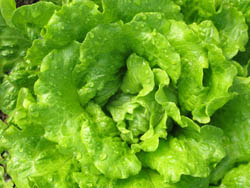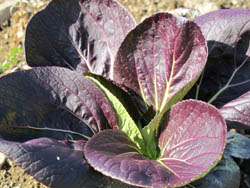 I was overjoyed to harvest in the field and haul my winter crop bag home -- a few small heads of broccoli and cabbage, a large bunch of turnips, some eggs from the indefatigable feathered girls and a few storage onions, beets, leeks and garlic. Not bad for end of season. The greenhouses, however, are a different story. Although the tomato plants are long gone, the most beautiful lettuce heads and salad mixes now occupy the fertile radiant heated rows. And though I have finished my holiday cooking, this all will inspire a renewed round of culinary excitement. Seasonal cooking at its hardiest begins.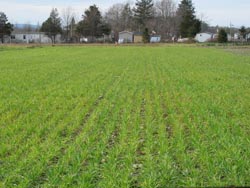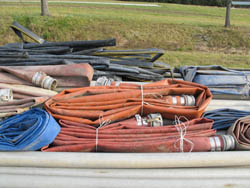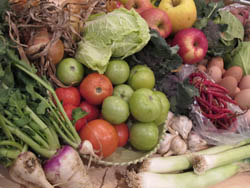 The end of the four-day weekend is characterized by the sounds of football, the whirl of the dryer (I am almost done with sheets and towels), the gentle simmering and aroma of apples with a handful of cranberries on the stove top and contemplation of a grand finale leftover meal. The girls have checked in from their respective dorms no doubt happy to be back 'home,' texting short lists of 'please send asap' and resuming their independent lives. That makes me happy. The house here is quieting down, order is being restored leading me to wonder about how the seasons at home ebb and flow -- mimicking the changes on the farm or of the trees -- but with starts and stops, a pace or sequence all their own. We flirt with their departure, they detach, re-enter, occupy, and again flee while we stand in their wake wondering what comes next and about the inevitable, still unspoken, graduation from home. Our seasons are more defined, theirs are just beginning.