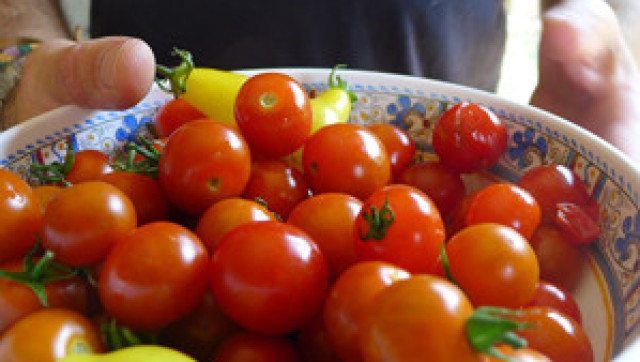 After four glorious months -- a mere 120 days -- one of the most intoxicating reasons behind my love of farming comes to an end. Farm eggs, with their brilliant orange yolk and authentic flavor, are year-round treats. Distinctive greens -- from arugula to micro greens -- rotate their presence throughout the year. I crave our homegrown eggplant, zucchini, peppers, onions and beets, but I can find a suitable substitution. It is the beautiful, perfect and unparalleled tomato that speaks to me as passionately in the summer of 2012 as it has for years.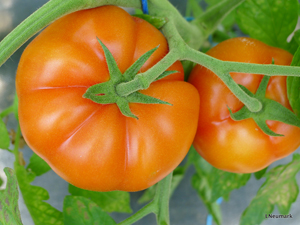 Growing up, the everyday tomato was sold in a plastic sleeve wrapped in cellophane. It was perfectly round and tasteless. Sliced into salads and sandwiches without fanfare, it added a bit of color and not much else. Summers, however, were different, and in upstate New York I was introduced to the true flavor of the tomato. Along with local corn and peaches, it became the symbol of summer's robust flavors -- that would not be duplicated no matter what country of origin supplied an off-season stand-in. How we continued to purchase those wintertime impostors astonishes me.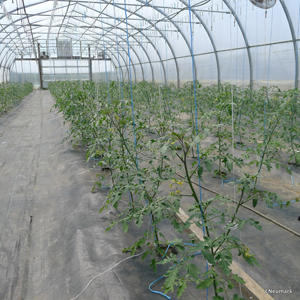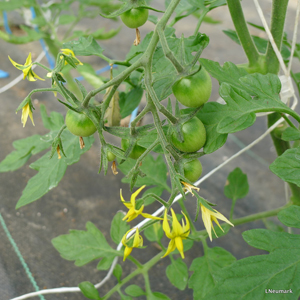 Somewhere in the summers of the 1990s I became a tomato junkie. It coincided with motherhood, which meant more time in the kitchen preparing meals for the family along with baking cookies with children and making berry jam. On long summertime afternoon drives, we would pass farm stands selling boxes of tomato seconds -- really cheap. My life's previously unrecognized mission emerged -- to save those forlorn tomatoes from oblivion and reconstitute them with new purpose. And so from August til early September my stovetop groaned with oversized pots simmering with tomatoes and basil, onion and garlic.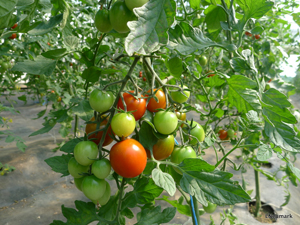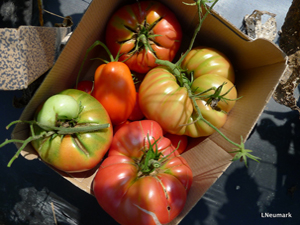 I imagined that when I became an old lady, I would spend summers in a Victorian-style country house with a few cats, somewhere upstate, complete with rockers on the front porch and a giant, old kitchen stove, cooking tomato sauce by the gallon - and giving it away by the jar - to friends, neighbors and passers-by who were mesmerized by the seductive aroma of cooking tomatoes and herbs wafting through the town.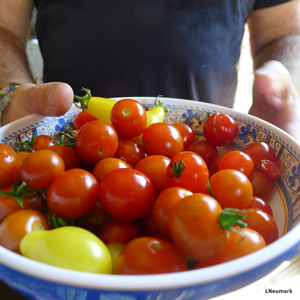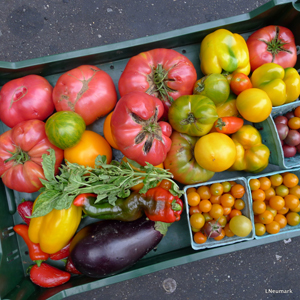 And just as suddenly as it started, the seemingly compulsive urge to cook hundreds of pounds of tomatoes thankfully ended. I was freed from the shackles of the stovetop, falling victim to the allure of the CSA and the magic spell of the farm itself. Within a few short years both joyful and gut-wrenching, life brought me to the 60 acres that became Katchkie Farm and I was free to create a new vegetable destiny.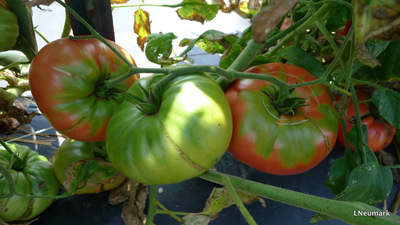 In our first harvest summer of 2007, our tomato crop was exquisite. It was growing in the first plowed and least complicated acres of the farm. It was as if Mother Nature in her infinite wisdom hooked me so thoroughly with this first perfect crop, thus ensuring my commitment to what would come next: 35,000 feet of drainage, greenhouse construction, barn building, in-ground irrigation, miles of deer fencing, more drainage, more construction, hail, drought, torrential rain, blight, heat, and fungus. But Katchkie Farm was also blessed with Farm Manager Bob Walker through all the challenges; the annual tomato crop -- first in only the fields and later in both field and greenhouse -- was reliably abundant.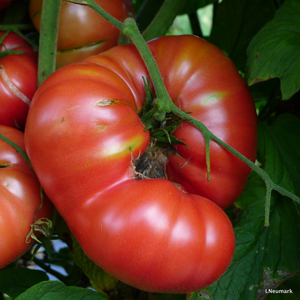 Year two yielded a bumper crop of tomatoes in August, which gave birth to Katchkie Ketchup -- the first artisanal/corn syrup-free/organic tomato ketchup in the Northeast. It also meant that I was no longer cooking tomatoes myself to preserve the harvest and get my fix of tomato-ness, though I confess it was the summer I learned how to use a home dehydrator and enriched the Con Edison coffers with my round-the-clock drying of tomatoes. It was also the start of our first farmers market and participation in NYC's Greenmarket. But this meant selling our tomatoes to strangers -- something that was difficult. Could I not get a little background information on each buyer?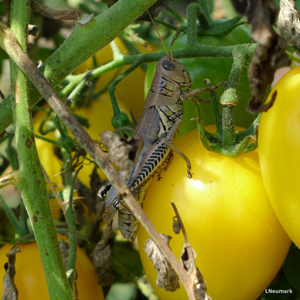 I have learned to navigate my possessiveness of this awesome crop. But what has not changed is the sheer joy I experience when the first tomato plants are seeded in February/March and transplanted in-ground in our greenhouses in April, growing taller in May and bearing fruit in June -- a full month or two before our field tomatoes. I visit them weekly, watching the blossoms emerge, then the tiny fruit, and finally, the range of varieties. I pick them weekly and haul pints, quarts and flats back to the city. On Sunday nights, my sweet husband makes the rounds, dropping them off around town to dear friends and family. My neighbors' 2-year-old twins get a little bucket outside their door, as does Pete our doorman and the wonderful ladies at the nail salon. It gives me such joy to hear them say how these are the sweetest tomatoes they have tasted.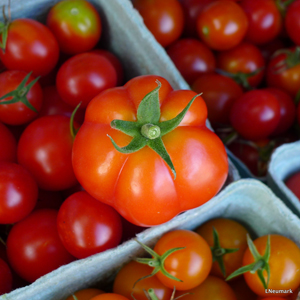 Best of all, I drop them to my parents. After all, it was my father who for years kept asking when we were going to get a few acres of farmland. And while I don't think either of us ever imagined what those "few little acres" would really entail, the payoff of weekly access to the world's sweetest, juiciest and most beautiful tomatoes seems like a very small price to pay for a taste of heaven on earth.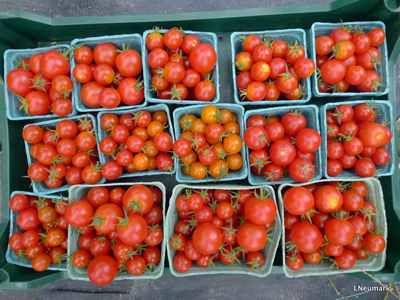 What have I learned from my tomato love?
That passion for something or someone is a gift to be celebrated.
That sharing the things we love most enhances our pleasure.
That the dearest treasures are hard fought and won.
That the cycle of love and loss is part of the seasons of life.
That life is both fragile yet delicious.
That we don't need to always possess that which we love most to know its pleasure.
The memories -- the small unique ways we preserve the harvest - are sometimes sufficient to sustain us, if not by choice then by necessity.
Next year's crop is only 240 days away and just around the corner.