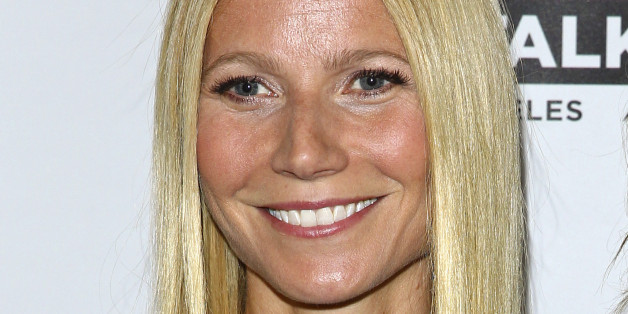 My fellow working mothers, I heard about Gwyneth Paltrow's E! interview where she shared her challenges as a movie star mother. And I read the clever open letter to her in the New York Post. I was tempted to write one myself. But I am holding back. And I'd like you to consider doing the same. Let's not let Gwyneth's unfortunate, ill-informed comments spark a new round of media-fueled mommy wars. It's tempting, but let's not go there.
Yes, she referred to office jobs as routine and different from working on movie sets because, "When you're shooting a movie, they're like, 'We need you to go to Wisconsin for two weeks,' and then you work 14 hours a day." As I write this, I'm flying home -- coach -- on a five-hour flight after a six-day business trip that included one 21-hour day working in three different time zones. And I'm fairly confident Ms. Paltrow's work travel doesn't involve balancing a Diet Coke, a package of Twizzlers and a MacBook on a tiny plastic tray while the flight attendant bumps her elbow, over and over again, with the food cart.
Yes, Ms. Paltrow thinks we office types, "can do all the stuff in the morning." Nobody knows better than me, the woman whose skirt landed in the toilet one workday morning, about the challenges we non-celebrity mothers face getting out the door every day. I wrote a book on the topic.
I was fortunate enough to interview hundreds of working mothers about how they manage career and family and I've picked up lots of great advice from them. Perhaps one of the most important lessons is we women have to fight for each other.
We might think we have a pretty good idea of what Gwyneth Paltrow's life is like: couture closet, rock star husband (albeit soon to be consciously uncoupled), personal chef, nannies, hair and makeup people. But we don't really know. We don't know what it's like to parent with no privacy or to live on location for months at a time. And, clearly, Gwyneth Paltrow has no idea what our lives are like. Similarly, a CEO can't really know the sometimes isolation a stay-at-home mother feels. The stay-at-home mother doesn't know the provider pressures of a breadwinner mother. The corporate woman's work life balance challenges are very different than the challenges of a domestic worker who gets paid under the table and has no 401K, or the mother who earns minimum wage working retail nights and weekends. The married working mother can't fully appreciate the struggles of the single mother.
But I'd bet one thing almost all of us have in common is what one woman said to me, "The plight of every working woman is to be there for the children." And what mother with children over the age of 5 can't relate when Ms. Paltrow says it's tricky to maintain a career as her children are getting older and want her to be available?
Despite the fact Gwyneth Paltrow served up a softball that talk show producers, writers and bloggers like me could have a field day with, I'm not taking a swing. We don't need another media mommy war; no one wins. We need to work together to remove the barriers we face at home and at work. Gwyneth Paltrow should stop talking about things she clearly doesn't understand, but she is not the enemy. And how great would it be if we could make her, with her celebrity platform, an ally?
Our challenges stem from an inordinate amount of responsibility at home, too few flex policies in the workplace, unfair wages, unaffordable quality childcare and elder care and a need for paid sick days and parental leave. Ladies, let's get riled up about that.