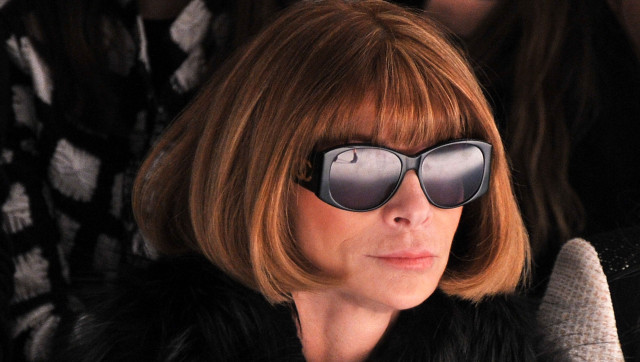 I'M SURE SHE (Anna Wintour) agreed in the end (to cooperate with the documentary The September Issue) only because she wanted to show that Vogue is not just a load of airheads spouting rubbish. By then we had all had enough of The Devil Wears Prada, with its portrayal of fashion as utterly ridiculous.
This is by Grace Coddington in her divine memoir, Grace from Random House.  She persuasively defends fashion as art. I paid for this book and it is a gem full of witty anecdotes and wonderful sketches and photographs.
LET'S JUST THINK about how fashion has become dominant, especially on television, as we approach the Academy Awards on February 24th in Los Angeles. If you think the Oscars are useless, self-congratulatory occasions, think again. They are big business. And it is about half having to do with filmmaking, actors, and movie people being judged. The rest of it seems now to have everything to do with that thing we sometimes deplore  -- and call -- fashion. People only dress up these days for four reasons: One is sentimental. It's for weddings and big occasions. The one and only Vera Wang helped this to happen! She realized how romantic most people are and that they still like to "get in drag" for a legitimate wedlock.    
Two are for charity. We'll spell it with a capital C. You know, fundraising or trying to avoid it from others for their good causes. Take for example, again, Anna Wintour's costume gala each year now at the Metropolitan Museum of Art. It saves the museum for the world and keeps this grand place open the rest of the year for "the people" -- those of us in the great unwashed. Let's include the ppera here; people dress up for that and it benefits the artistic endeavor. But a lot of it is just about what people are wearing.      
Three is for annual awards, benefit galas, ceremonies where VIPs and others are honored. Like the many awards -- the Oscars... the Golden Globes...the Emmys... the Tonys... the SAG awards... the Director's Guild... the Grammys... the People's Choice... the many kinds of music honorings.We haven't begun to name them all. But this is where actresses, screenwriters, directors, producers and famous men's and women's partners get all dressed up and put the rouge into the red carpet.     
Fourth is a less effective occasion where maybe a new perfume, an artist, a designer, architect, even seasonal fashion is being launched. I suppose debutantes are still included in this category.      
Otherwise, there is no more going to Harlem in ermine and pearls, as Lena Horne once sang.  There is no Mrs. Astor anymore for you to dress up formally and attend a private dinner. So without our Four reasons, fashion might perish. Society, when there used to be a society only a few years ago, began dressing down. If you are watching Downton Abbey you know that after World War I, men still wore white tie to dinner at home... then black tie... and now, just an old sweater... unless the Queen is in attendance.      
So, the big three red carpet occasions seem here to stay.  Actors make news every year, just like Jennifer Lawrence's dress from Dior did at the SAG awards where it appeared to fall down and then rescued itself.  You will notice that many stars on the carpets come in long gowns but then flip them aside to show their legs (Angelina Jolie and Sofia Vegara). Jokey things like wearing an entire swan or a dress made from American Express cards show up less and less. The red carpet seems the last gasp of elegance left. (And I don't buy that stuff about how much men hate to dress up, put on a tuxedo or a version of one. Men like to dress up as much as women if they have any sense.)    
So believe it or not, fashion is important. It is the number two business in New York after Wall Street.  And while I don't see any of my very rich friends dressing up much except for one of the above "occasions", it seems to me the red carpet is more urgent than ever.  Even if it doesn't have much of the following -- it reminds us of culture, art, civilization, class and beauty or charm.  (It's not just always  Levis, and showing the crack in your ass or showing yourself half naked on the street looking like a homeless person.)     
I ONCE escorted Brooke Astor across the Plaza Ballroom dance floor and I was wearing cowboy boots, spurs and chaps. Mrs. Astor, who had taken off agauzy scarf that she wore from her limo to the hotel door to protect from anyone snatching her valuable necklace, whispered to me: "Liz, what is that you are wearing? Is that the latest fashion?" I said no; it was a "costume" because we were doing a cowboy sketch later. "Oh, well," murmured Brooke, "that's all right then."     
Fashion is all right then. We must support it. (Just like the character Matthew in Downton Abbey who comes to realize that if he doesn't let a valet insert his cufflinks and helped tie his tie for him and help him on with his jacket -- he will cause the poor man to lose his only job!) 
And it doesn't hurt to make this the following, one's motto: "Remember, after the Middle Ages comes the Renaissance!"     
EVERYBODY IS TALKING about Wednesday, February 6th's big party for the red carpet premiere of a new documentary, Makers: Women Who Make America. It happens from Kunhardt McGee Productions/Storyville Films and WETA Washington in cooperation with Ark Media. (Remember when production was simply "It's a MGM or a Paramount Film"? Now it's everyone and his dog!) But anyway, after cocktails and a Alice Tully Hall presentation at Lincoln Center, there'll be a buffet supper and the guest list is pretty grand. Can I just hint at who is coming? They say Katie Couric, Gloria Steinem, Diane von Furstenberg, Tim and Nancy Armstrong, Marlo Thomas and Phil Donahue, Diane English, Jennifer Buffett, Faye Wattleton, Paula Kerger, Sharon Percy Rockefeller, Patricia de Stacy Harrison, Barak Goodman, Peter Kunhardt, Dyllan McGee, Maureen Sullivan and Betsy West. This is a Peggy Siegal event. It simply has to be fabulous or those of us who haven't done enough to liberate women will just be disgusted with ourselves.