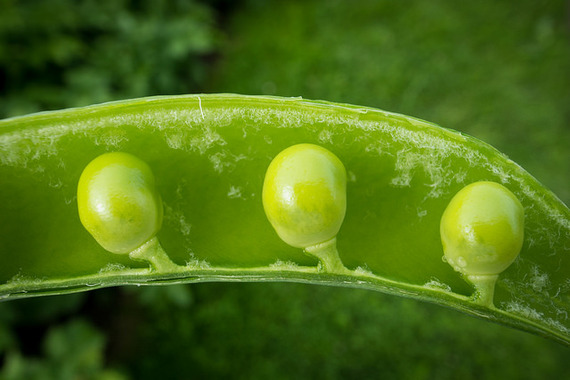 Photo by Hans Põldoja, Creative Commons, via Flickr.
Beginnings
What to leave in, what to leave out. Writing is not just all we remember. It is choice.
Now I find myself pressed to do the very same--choose, in telling you about seeing Lydia Davis at Purchase College, where she gave the audience some very good writing advice, almost without meaning to do so.
What to leave in, what to leave out. Does it matter that, before and after the Davis event, I met one of the nicest library staffs you'd ever want to meet? Or that Joe Swatski, reference librarian, wrote the kindest introduction filled with wit and dreams and correspondence-turned-art, that would mirror Davis's own devices in the hour that followed?
What about the edamame that Andrew and Eileen (two library staff) discussed with me (though we judged it, initially, to be an unmatched cucumber dip). The blue cheese, the Swiss, the honey jar (honey!), even a small spread of caviar near dried apricots and cranberries on a pedestal of green marble. The hummus (oh, the hummus). Or my daughter dancing through the art stacks, to Bach--the music so lovingly picked by the staff, because they discovered that Bach was a Davis favorite.
What if Susanne hadn't smiled so winningly? (I was only dropping in to the library for a moment, and she invited me to stay and cover the event. Clearly, I was convinced. And that was before I discovered the pita chips drizzled with olive oil, and the roasted garlic tucked into the dips).
Listen, Dear Writer
"Hi, I'm Nancy." Davis recalled this simplest of statements, overheard. Why tell us? Why include? For Davis, who often listens in, it's partly about language, heard. Language, emphasized by a particular tone or gesture. As she would later reveal about a Norwegian writer who writes about the most mundane things, a writer she loves not for the common but for what he mines from it in tone and description and depth of thought, she does not shy from the banal. It's about what you do with it as a writer.
And Davis does a lot.
"I tell writers they should translate at least one work," she shared with a career-hopeful student after the event. Yes, Davis is a translator. Translating Proust drove her to challenge herself to write the shortest "stories" she could write. Clips of language, Twitter length and less, that would still have meaning.
Learn Before Fame
One student approached Lydia after the talk. With a little prompting after reaching for words (and not finding them), it became clear. "How do I become Lydia Davis?" she wanted to know.
Davis's works, her writing life, lauded with accolades (MacArthur Genius Fellowship, Chevalier of the Order of Arts and Letters by the French government, finalist for the 2007 National Book Award, Man Booker International Prize, to name a few), blur the lines between poetry and prose, both in their style (compressed) and their length (sometimes a single line like so: "Under all this dirt, the floor is really very clean.")
Everything sings. Everything thinks. There are no spare parts in Davis's words. How do you become Lydia Davis (which, of course, you don't really want to do, but Davis will offer good advice, nevertheless):
• remember, there is no magic shortcut. Work hard.
• aim high (by which she means...aspire to be, well, maybe Lydia Davis)
• get to know words (look up etymologies and really know how to use language)
• read in other centuries so you can get different "languages" in your head
• find a good reader who will tell you the truth about your work
• And, by all means, don't do what Lydia did. "[As a young writer] I sent totally inappropriate pieces to the New Yorker." Those pieces were not published. (No surprise).
And, Dear Writer, See
The Cows was sitting on the book sales table. I bought it--for sentimental reasons formed that very day. I had taken my younger daughter to a local coffee shop just hours earlier. A place called The Black Cow, where she took the most enchanting photographs and I learned that coffee beans are white seeds we roast to brown perfection. How had I missed this detail all my life, when the coffee cans always declare a roast!? It comes to what we see and don't see.
Lydia Davis sees with a keen eye. She sees the way she hears. An old women's tussle--her mother's and a friend's (Jane's)--over a cane becomes a humorous walk back and forth, with and without canes, with the wrong one and then the right one and then the wrong one, all set in Dick and Jane style language. You have to laugh. (I did. Davis was hilarious in ways that those who don't understand understatement will miss.)
But how could you not laugh at the peas? I laughed even harder at those, vaguely regretting the distinctive quality of my laugh. In a Letter of Complaint to a pea company, Davis made me laugh. I fault her for it, due to the description of a poorly colored pea on a frozen peas package, that made the peas look less appealing than they probably should. She wrote the letter to save the company, so she says. It's not clear if it worked (she sent a less extreme version to the pea purveyors and kept this one for publishing). Her final line of the letter could even be a plea to all writers of yellow, mealy prose: "Please reconsider your art."
Revise, Revise
In another Davis Letter of Complaint , she addressed the need to consider your audience and reconsider your terms. "Cremains," she complained to the funeral parlor that handled her father's death, "sounds like a milk substitute... or a chipped beef dish." The representative could simply have used ashes, she counseled. It's old. It's in the bible, after all. "We would not misunderstand ashes."
That funeral representative, it seems, could have also used Davis's advice on writing your dreams. "Don't tell a dream straight." Select, she advises. Shape. Such shaping begins at the micro level, with even a single word that can make or break a sentence (or a mourner's heart). Davis lives by her own rules. And the results are, by turns, incisive and addictive.
Now, there are things I haven't told you about seeing Lydia. (Sausages, salamis, a fly traveling illegally on a bus to Boston, Oh Shakespeare!). For those uncommon common tales, that can teach you much about writing without meaning to do so, you'll have to go read Davis.
Lydia Davis is the author of seven collections of stories, a novel, poetry chapbooks, and numerous essays. Her work has also been widely anthologized. She is a professor of creative writing at SUNY Albany. This post is a modified reprint of a post that originally ran about Davis, at Tweetspeak Poetry.