In the past, an ideal neighborhood was a cozy, mostly homogenous Thomas Kinkade painting come to life, complete with the helpful postman and pie-making grandmother from across the street. You went out to the brand-name grocer in your brand-name car. The other prevailing lifestyle was the polar opposite: hardened and gritty landscapes, inflexibly raw in every context. You rode public transport around -- which could be hazardous in and of itself. You lived in the painting if you wanted to raise children. You went to the city for excitement, escape, maybe even some danger.
So what are the new norms, if any? Is it possible to have an ideal neighborhood in 2014 -- and if so, what are the drivers?
In present day, the cookie-cutter neighborhood is still around and is perhaps even cozier (the city, more raw) than before. And, born of changing needs, outgrowth, or gentrification, there's a newer, open neighborhood in America where a person can have a bit of everything. Part of the new appeal of this new neighborhood is renewed patronage of all things local and the lessening of overt mass commercialism.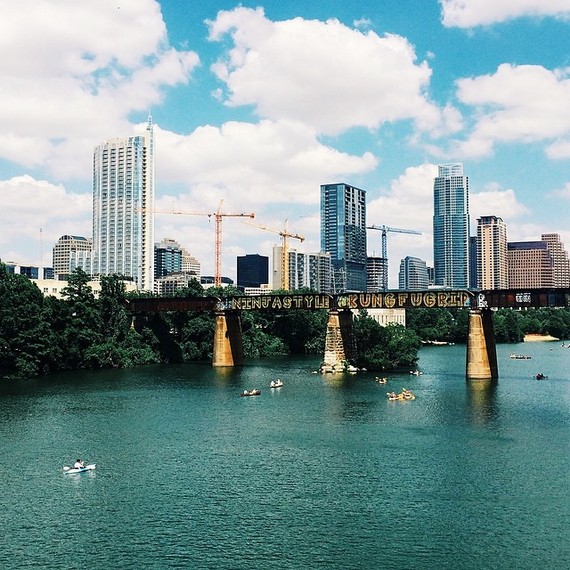 This suggests a very important change currently underway in America: a newer, influential in-group of locals -- and like-minded visitors -- desiring something more specific from an area they reside in or frequent. It's not that you won't find a McDonald's; it is that you'll find a different brand of pluralism being practiced, one shunning impersonal big boxes. Even the corporate mammoths are attempting to court this group with sleek storefronts, slick commercials, and skinny-jean-friendly menus. But perhaps they didn't get in front of this movement soon enough.
On the slower, smaller scale, LA's Culver City has taken on renewed vigor from residents and discerning visitors alike with its influx of art and gastropubs. Gone is the "big studio" feel of MGM's heyday. The here and now presents a revitalized version, equipped with luxe, hyper-transparent businesses like coffeeshop Bar Nine Collective and high-end, well-curated stores like HD Buttercup. Both are easy to access by any reasonable means of transport, yet would only be noteworthy to those looking for specificity in coffee or interior design.
On the other end of the spectrum, the borough of Brooklyn has undergone a change bordering on outright cultural upheaval, evolving from one of the most dangerous places in America to a desirable relocation spot for those looking for cool and controlled "edge" in their lives. Brooklyn's Myrtle Avenue -- once colloquially known as Murder Avenue -- now sports The Joint, a prime iced-coffee spot. And Brooklyn is now home to organic juice shops like Natural Blend and the art/grub spots like Milk & Honey Cafe.
Austin's East Side has undergone a very similar revitalization. Ten years ago, you simply could not have casually parked and walked into the space now occupied by Friends & Neighbors, a coffeeshop/vintage store on East Austin's predominantly low-income Cesar Chavez Street, without a care.
The change that exists in the residents of new-growth areas in American cities is spurred by gentrification, renewing areas for the newer, younger money to traverse. None of the places listed in this article would have succeeded in their current locations without it.
Condos, $40 barber shop cuts, and boutique seafood restaurants brought to you by the coolest chefs of the moment are replacing the shotgun houses, $10 barber shop cuts, and cheap fish-and-chip dives. The numerous causes and effects of the phenomena are for another arena. But ignoring the realities of what the "new neighborhood" could be would be faulty, at minimum.
Deconstruction and renaissance is in vogue. Is it continuous novelty creation at the core? Time will tell. Social media and increasingly fickle attitudes about what to own, eat, wear, etc. are spinning us forward into an unknown future, but optimism remains. There is a unique, renewed energy being generated by the diversity created with each restaurant or gallery opening. The "new neighborhood" represents a kinetic crossroads the new America is collectively occupying as we try to find balance across different contexts.
The evolution will be wrought with more change than ever, for better or worse. Case in point: in our hometown of Austin -- possibly America's most buzzworthy city -- many are questioning the roots of the continued decline of the African-American population. Meanwhile, companies like Lyft and AirBnB are changing the way people justify (and afford) increasing rent costs and car ownership, making the Sharing Economy the biggest thing since Web 2.0 introduced several social media darlings.
There will be many different viewpoints on what this all means for our neighborhoods, particularly with regard to issues of affordability and diversity, but one thing is clear: the verdict is not yet in on what "great" will look like.