It's one of those things -- you might assume about the people standing behind the mic at a primary victory speech -- that they're local volunteers or supporters from region which voted.
So who's that black man with the boxing gloves who's appeared at least twice at Clinton's victory speeches? See him below at HillaryClinton.com, appearing at her victory speech in Pennsylvania: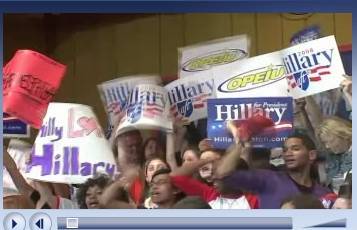 And again last night at her speech in West Virginia (source CNN):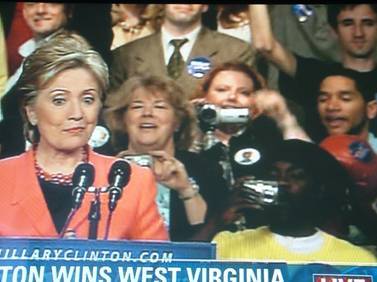 It may be a small thing --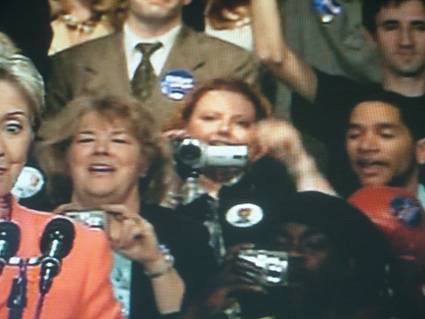 and yet, with a win in the dominantly white state of West Virginia, it is noteworthy, it seems to see that Clinton's handlers have seated this boxing black man within the camera frame... twice.
What might the message be -- Look! I've not succeeded in alienating all black men by my tactics. I've got one here. No wait, two!
Never mind that she sometimes has to use the same guy - when the occasion calls for it.
*By renting a Negro, I am of course referring to Damali Ayo's satire, "How to Rent a Negro," a book about the potential commercial advantages of whites renting blacks -- as she writes, "What to get the person who has everything? A new black friend!" Perhaps it's an obnoxious reference, but there it is.