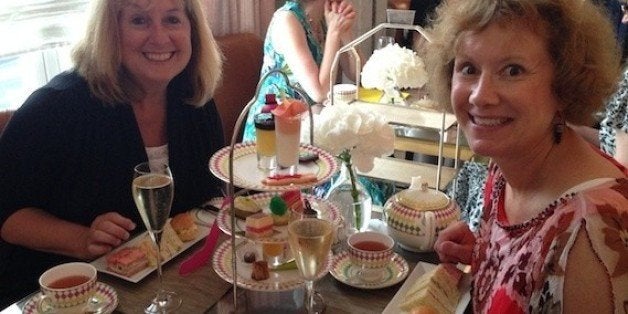 Afternoon tea is an age-old British tradition and, although it's always good, I felt it was pretty much the same almost everywhere I visited during a recent vacation in London.
And then I walked into the eye-popping candy-colored parlor at the Berkeley Hotel in Knightsbridge, where the Pret-a-Portea is a fashionista's - and a foodie's - dream come true.
Inspired by the season's most sophisticated runway fashions, all the pastries and confections are designed after specific looks. They are truly works of art themselves.
I was so delighted by the whole experience, I knew I had to talk to Head Pastry Chef Mourad Khiat. And that was before I received the adorable party favor paper handbag filled with more goodies to go.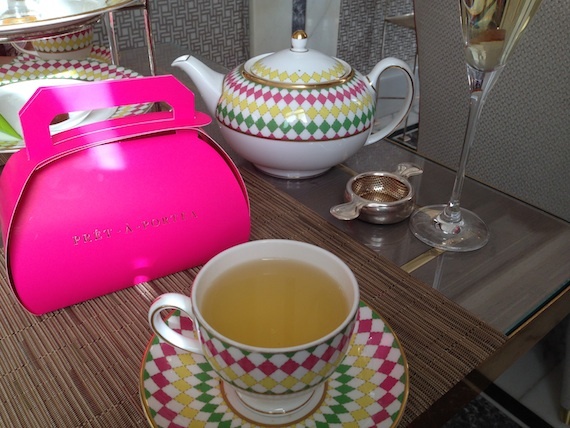 Honestly, it would be worth a trip to London twice a year just for the Pret-a-Portea.
Lois Alter Mark: I have been to many afternoon teas but I have to say none of them compares to The Berkeley's Pret-a-Portea. It is so innovative and really special. How did the idea come about?
Mourad Khiat: Thank you! Our team has worked very hard to create a truly unique experience for guests. We wanted to add a creative twist to the classic elements of traditional English afternoon tea and offer a one-of-a-kind, unforgettable amenity that guests would talk about long after their stay at the hotel.
LAM: I understand you actually attend the London Fashion Week shows for inspiration. How do you decide which pieces you will include?
MK: When imagining our new collections and seeing new fashions I take particular notice of the shape, patterns, color and any signature design elements found in the collection. The pieces that are showcased in the Pret-a-Portea are the ones that are visually exciting. This can mean a three dimensional handbag made of chocolate, or a striking cocktail dress reimagined as a colorful cookie.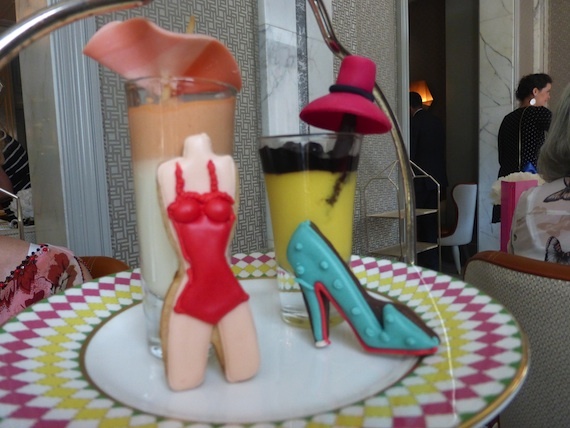 LAM: Tell us about some of the pieces in the current collection, and how you've transformed fashion into food.
MK: This season's collection includes everything from an Alberta Ferreti ballerina-inspired skirt to a Dsquared strapless dress, and it was largely inspired by the grids, triangles and concentric circles seen on the season's catwalk. When transforming fashion into edible treats, our team carefully selects the ingredients and form in which the designs will best be represented. For example, a biscuit with fresh, colorful icing allowed us to accurately portray the Louboutin Pigalle Spike heel, while a miniature chocolate creation with exquisite detail was the ideal medium for this season's Miu Miu tote bag. Pret-a-Portea is about the whole experience: the taste, the presentation and the texture.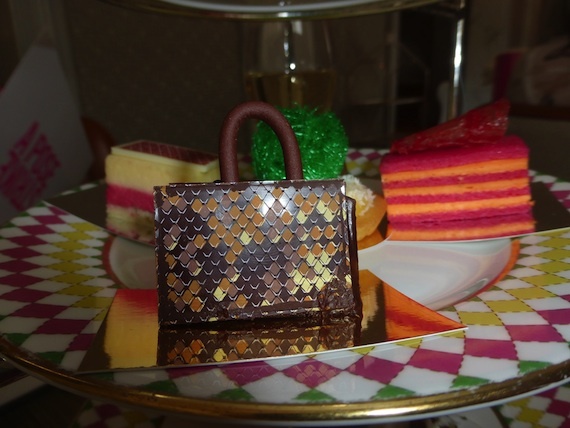 LAM: That Miu Miu handbag is so gorgeous, I felt terrible eating it - but, of course, I did and it was delicious. Do you have any personal favorites?
MK: Throughout the years our collections have featured designs by Prada, Yves Saint Laurent, Hermes, Valentino and Louis Vuitton, among many others. It is difficult to select a favorite because they are all so different, and we poured a lot of thought and care into each of their designs and execution. We recently featured Burberry's signature trench coat, which was a fun one for us to make given it's such an iconic British design.
LAM: What are some of the biggest challenges in turning the runway styles into pastries? Are there fashions you wish you could use but are just too difficult?
MK: I think the biggest challenge is translating the runway design into something that is edible. Pret-a-Portea is meant to be an enjoyable experience, but we do want there to be a genuine crossover from the runway to The Berkeley.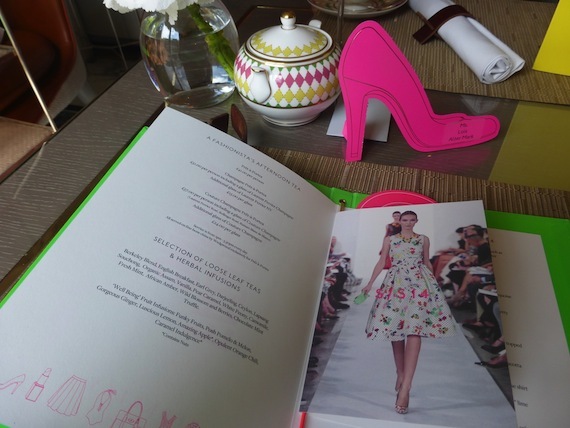 LAM: Is it hard to look at clothes now without imagining them as confections?
MK: It can be! Sometimes I find myself automatically reimagining different styles and trends as biscuits and sponge cake. It is fun to think about future Pret-a-Portea collections; the possibility for creativity is endless.
LAM: What have the fashion designers' reactions been?
MK: Designers' reactions have been really positive! I think they enjoy seeing their stylish creations take form as delicious treats.
LAM: I can see you doing a movie fashion-themed Pret-a-Portea around the Academy Awards season. Is there an iconic costume or look you'd love to make edible?
MK: There are so many iconic costumes I would love to recreate. Perhaps something really from an old black and white film. It could be a fun departure from today's trends.
LAM: I hope London Fashion Week will honor you next time with a line of stylish baker fashions. What would that look like?
MK: Something clean cut and comfortable. I spend a lot of time in the kitchen, so anything that is easy to wear.