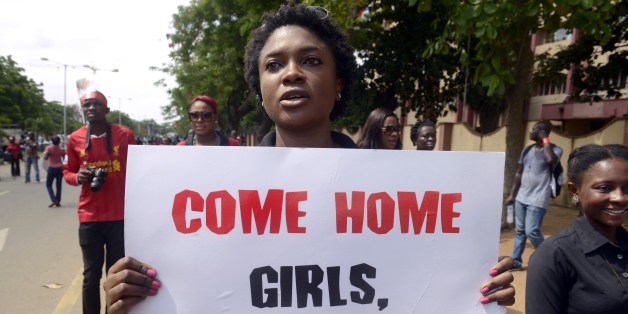 On April 15, 2014, the unimaginable happened. Two hundred and thirty four teenage girls were reported kidnapped while taking a physics exam in Borno State, Nigeria. Boko Haram, a terrorist organization, is reported to be responsible for the mass kidnapping. There are now fears that some of these young girls have been sold off into human trafficking. According to Al Jazeera, more girls were abducted than initially reported. The number is said to be closer to 276.
This, unfortunately, is not Boko Haram's first attack. According to one news report, between July 2013 and February 2014, attacks on at least two secondary schools resulted in the death of approximately 100 children in Yobe State, Nigeria. On May 1, Boko Haram planted a bomb in Abuja, Nigeria's capital city, killing at least 19 people.
Many have criticized the Nigerian government, particularly President Goodluck Jonathan's administration, for not being more aggressive in the search for these young girls. In hopes of pressuring the Nigerian government to do more in response to this tragedy, rallies have been held and are being held all over the world, including throughout the United States. This issue has also been gaining traction in social media under #BringBackOurGirls.
"With this rally, we want to bring attention to these atrocities of stealing and selling children into slavery under the guise of marriage," said Lande Sanusi, one of the rally's organizers, " We want to pressure the global key players to help us stop the spreading of fear. Stop the reign of terror."
Rallies are planned to take place in London, New York City and Washington, D.C. Chicago is holding its own rally on May 10. The Chicago Rally to Bring Back the Kidnapped Chibok Girls will take place at the Daley Center, 50 W. Washington Street, at noon.
"This [Chicago] rally is [being organized] to let the world know that being outside of Nigeria, we still care and will not watch these kidnappers by staying quiet, " said Tunji Sangoleye, another rally organizer. "Our silence and lack of action will only encourage and enable them to continue."
For those wanting to know more information about Chicago efforts to raise awareness of these abducted girls, follow the movement on Twitter at https://twitter.com/Chibok234.