Last month, on a flight to Silicon Valley, I brought along my copy of Lean Out: The Struggle for Gender Equality in Tech and Start-Up Culture. I was completely shaken by Elissa's chapter entitled "The Pipeline is not the problem." She shared that the lack of women leaders in tech is not due to a lack of talented and capable women, but instead is due to lack of investment in the women talent pool. So, has the world lied to us about a lack of women interested in or involved with tech? Maybe or may not. All I know is that when I posted an inquiry to my networks asking tech female millennial entrepreneurs to connect with me over Facebook, I received responses from over 50 young women in 1 day. In this article, I've listed 10 of those female millennial entrepreneurs and their startups. They all have the potential to be the next batch of Unicorns, if we support and invest in them (in both words and action)!
Nicole Shanahan, 30, United States, Founder of ClearAccessIP
Nicole's startup, ClearAccessIP, focuses on artificial Intelligence, software, SaaS, patent law, and technology transfer. She has created a back office solution for innovative companies and law firms. Her solution's data integration turns managing patent and IP into a simple process that allows users to turn what was historically a cost center into a revenue operation. Not surprisingly, Nicole and ClearAccessIP have been featured in the American Bar Association Magazine and Mogul, and incubated at CodeX: the Stanford center for legal informatics. She's done it all with early Angel Funding and is now revenue positive! Fun fact about Nicole: She loves making head dresses and has a special affinity for Native American culture.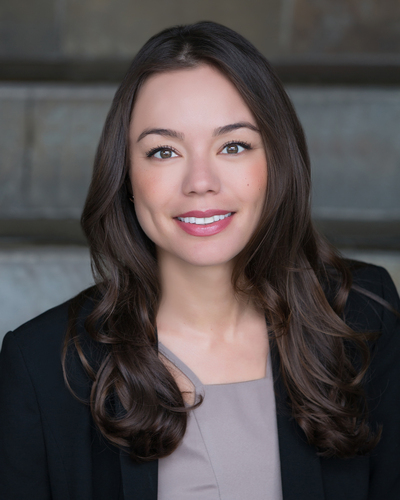 Alina Balean, 30, United States, Founder of Luma Legacy
Alina's startup, Luma Legacy, focuses on fashion tech: smart accessories, hardware, and app/software. They are building a smart accessory to collect and experience digital content at Highway 1, a hardware accelerator. In collaboration with Third Wave Fashion they are publishing a 6+ part founders series. Fun fact about Alina: the book The Alchemist inspired Alina to quit her job three years ago and move to New York City.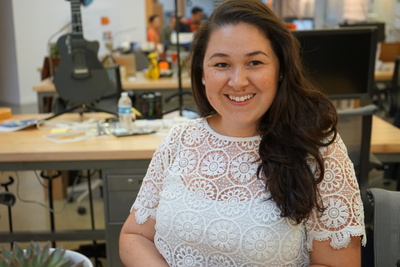 Sonya Davis, 30, United States, Founder of Neqtr
Sonya's startup, Neqtr, focuses on software - mobile apps. Through Neqtr, Sonya helps connect people through causes & lifestyles and helps them meet at planned dates for good like volunteering & yoga. Basically, Sonya has created a solution for the unfulfilling hookup scene fueled by apps like Tinder, and presents a safe place for women. She's part of the Founders Space accelerator, and was recently featured in Bustle, Inc Magazine, Buzzfeed, and on Techcrunch radio. Sonya has done it all with initial seed from friends & family. Fun fact about Sonya: she started a women's movement in the Himalayas. How: While trekking up in the Himalayas, she noticed that the Buddhist nunnery was in shambles (unlike the monks area). After returning to the states Sonya threw a punk-rock benefit show to raise money to rebuild the nunnery, which resulted in a women's movement in the towns below.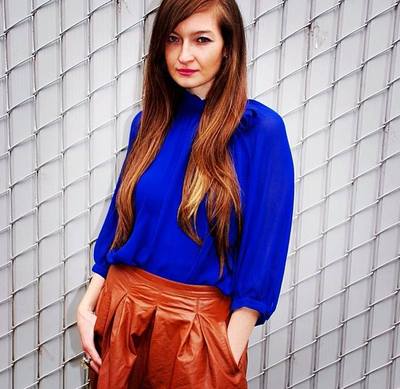 Adriana Herrera, 32, United States, Founder of GrandIntent
Adriana's startup, GrandIntent, focuses on Big Data. Through her startup, Adriana provides online marketers a competitive analytics marketing cheat sheet. Her analytics provide data on who customers are lost to, where customers are lost, why customers are lost, and every marketing channel across the Web that is guaranteed to acquire customers and grow business.
Adriana is considering joining MuckerLab, a top 3 tech accelerator in the nation. So far, she's gotten along with angel investment. Fun fact about Adriana: she was Tetris Champion of San Diego growing up. If anyone wants to challenge her, Adriana is up to it.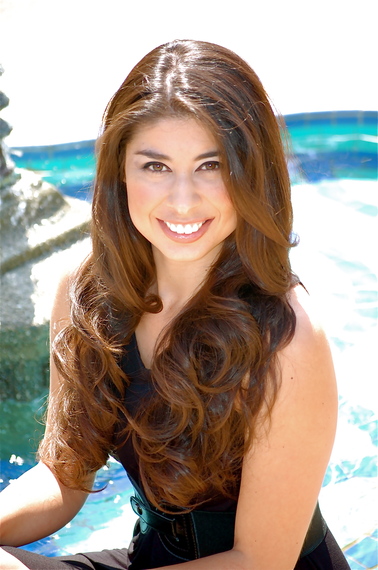 Jacqueline Ros, 25, United States, Founder of Revolar
Jacqueline's startup, Revolar, focuses on wearables. Jacqueline has created wearable personal safety on a mission to disrupt rape culture. With the press of a button, anyone using Revolar can instantly let your loved ones know where you are and that you need help. Jacqueline was invited to Techstars 2015 Boulder, won the CU Boulder New Venture Challenge, and won Colorado's Advanced Industries Grant 2015. Fun fact about Jacqueline: she's a first time entrepreneur, and before she launched Revolar, Jacqueline was a teacher for Teach for America in Aurora, CO.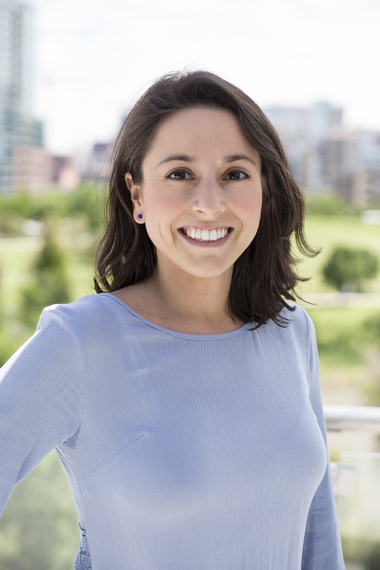 Ana Bermudez, 31, United States, Founder of TAGit
Ana's startup, TAGit, focuses on software. Through TAGit, Ana is disrupting the traditional TV advertising industry - TV viewers can now use the TAGit app to buy items from their favorite TV shows. So far, Ana has won the US Hispanic Chamber of Commerce Technology Entrepreneurship Award, Hera Labs Fast Pitch Competition First Place & Audience Choice Award, Tech Coast Angels Quick Pitch Best Presentation Award, FundingPost Roundtable San Diego Pitch & Audience Choice Award, and the University of Notre Dame McCloskey Business Plan Competition - Round 2. Ana and TAGit have also been selected to participate in the Stanford Latino Entrepreneurship Initiative, as well as the Startup Leadership Program. She's done it all through self-funding and angel investment. Fun fact about Ana: she is an AUNTrepreneur. She proudly co-parents her 13 year-old niece and 8 year-old nephew and finds great joy in attending their swim, volleyball, soccer, and baseball practices.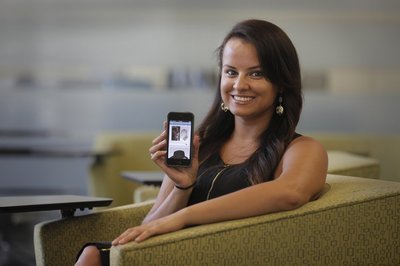 Trisha Roy, 31, United States, Founder of Barn & Willow
Trisha's startup, Barn & Willow, focuses on lifestyle, eCommerce, and consumer brands. Trisha quotes, "Barn & Willow is a vertically integrated online home decor brand making custom-made window treatment more accessible. We are making it extremely convenient for people to buy premium quality, realistically priced custom-designed window treatments from the comfort of their home." Trisha has been featured on San Francisco Chronicle, Remodelista, Lonny Magazine, and Elle Decor. Soon Barn & Willow and Trisha will become part of the 500 Startups program. She's done it all through angel investment. Fun fact about Trisha: Growing up in India, all she wanted was to become a Bollywood actress (almost till the age of 13). She loves to dance (but in closed rooms, so technically not a lot of people know about this).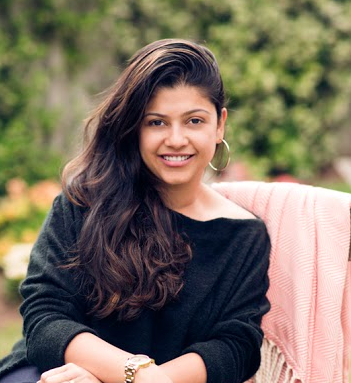 Emmie Chang, 30, United States, Founder of Camperoo
Emmie's startup, Camperoo, focuses on education. Through Camperoo, Emmie bridges the gap where k-12 education leaves off by teaching kids creativity, teamwork, and design thinking using engineering and programming in an online and offline model. Emmie has created a Coursera meets General Assembly for kids. She's a Y Combinator alum and has done it all through angel seed funding. Fun fact about Emmie: she likes stories about people and wants to eventually make movies about them! Emmie also really loves being in massively huge stadiums, preferably football because she likes the energy.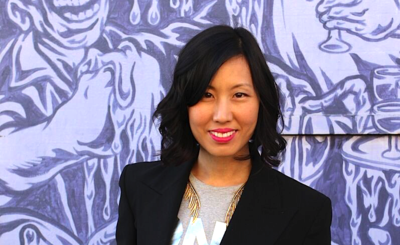 Meg Hall, 26, United States, Founder of PartySpark
Meg's startup, PartySpark, focuses on online marketplace software. Through PartySpark, Meg helps streamline the wedding and event industry via affordable event planners, an online vendor marketplace, and online planning tools. So far so good. Meg won Startup Weekend San Diego in 2014 and has been incubating in San Diego's top tech accelerator EvoNexus since November 2014. Meg bootstrapped for the first year and a half and is currently raising her first seed round. This new round will be made up of Angel Investors using a convertible note. Fun fact about Meg: she wanted to start this same company 4 years ago and failed!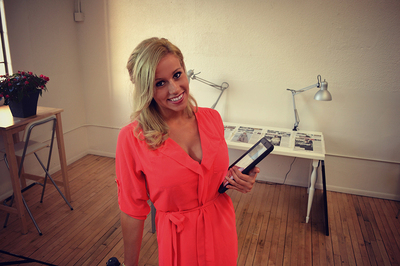 Sarah Doherty, 27, United States, Founder of TeleHealthRobotics
Sarah's startup focuses on med tech, robotics, and healthcare technology. Through TeleHealthRobotics, Sarah provides access to crucial, life-saving and disease preventing diagnostic healthcare services like ultrasound. With TeleHealthRobotics' TRUDI (Tele-Robotic Ultrasound for Distance Imaging) kiosk and remote control software, Sarah's technology helps healthcare providers - anywhere in the world - log into their computer and provide an on-demand real-time ultrasound exam for prevention, detection, diagnosis, and treatment of disease in the heart, uterus, abdomen, neck, brain, and vascular system to a patient stationed with TRUDI, without the need for onsite personnel. Sarah's work in this area has won her 1st place - 2014 American Heart Association Open Innovation Challenge; 2nd place - 2014 Chicago Treasurer's Business Plan Competition; 2nd place - 2015 HIMSS Venture+ Forum and put Sarah in a position to achieve TechWeek 100 Honoree - 2014 and 2015; 1 of 5 finalists at 2015 WellTECH (June), and Innovator Awardee - 2015 World Economic Forum Annual Meeting of New Champions. Sarah has been featured in: Medical Design Technology Magazine, mHealthNews, The Journal of the American College of Cardiology, The Chicago Tribune, The Chicago Sun-Times, Chicago Inno, Medical Automation, Health 2.0 News, and RSNA News (coming, November 2015). She's accomplished all the above through angel investment and grant funding (with a small crowd funding component associated). Fun facts about Sarah: neon is her go-to hue, she swims 8 miles a week, and has a weakness for dark chocolate.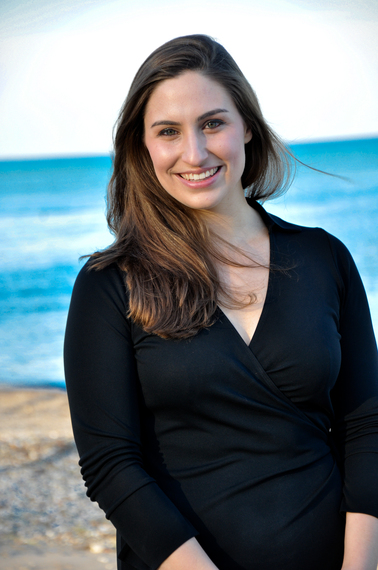 Tech companies, accelerators, angel and venture capital, I urge you to help these women - who have personality, smarts, and drive - to address world problems through their tech startups!
About Author: Lolita is a wife and a millennial who loves food, travel and tech. She is a sales tech intrapreneur by trade and a social entrepreneur by nature. Lolita produces, speaks, and writes, at times. She lives in sunny San Diego with her husband. Follow her on Twitter: @LolitaTaub
For more female millennial entrepreneur-intrapreneur insight, visit: youtube.com/thefshow