We all crave that sweet serendipity of being in the right place at the right time: when the Northern Lights are most likely to dance; when that sleepy scruff-bucket town transforms for its once-a-year fabulous fiesta; or when a mass mob of whales gathers at the nearby reef; That's why our book, The Best Place to be Today, exists - to help zoom in on precise dates or periods to ensure the very best experiences, be they wildlife migrations, active escapades, raucous festivals or cultural showstoppers. Each month we'll pick two of these timely experiences right from the book and share them here.
If you want to find out the best place to be on any day of the year--today, tomorrow, your birthday or wedding anniversary--check out our interactive calendar.
This month, we're taking you to trek the highest mountain in Argentina and feel the love in St Valentine's hometown.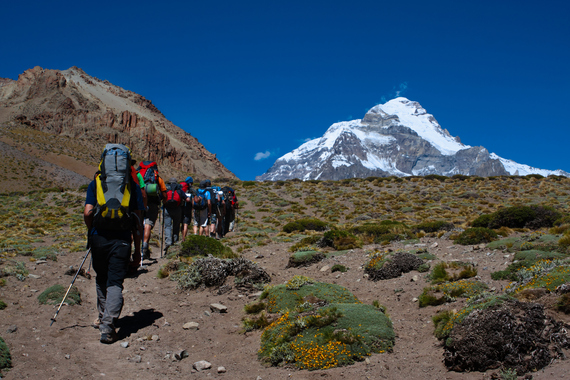 Climb Aconcagua

Why now
To stand atop the Americas in the Andean region's best trekking season

Dates
December to March

At 6960m, Aconcagua is the highest mountain outside the Himalayas, but it yields to fit trekkers. It requires at least 15 days, including time to acclimatise to the altitude. The traditional ascent is the Northwest Route, approached on a 40km trail from Laguna los Horcones; the Polish Glacier Route is longer (76km) and harder but more scenic and less crowded. A third route, the South Face, is a demanding technical climb. Only experienced climbers should tackle Aconcagua without the relative safety of an organised tour; even skilled climbers often hire guides who know the mountain's Jekyll-and-Hyde weather.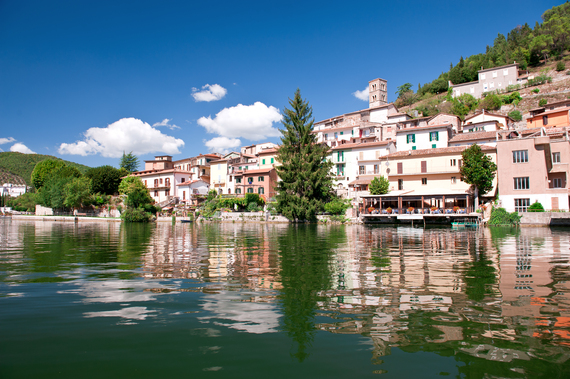 Feel the love on Valentine's Day

Why now
Revel in romance in the hometown of St Valentine

Where
Basilica di San Valentino, Terni, Umbria, Italy

Dates
14 February

Where better to swing hands with a loved one on St Valentine's Day than at the St Valentine's feast in the eponymous saint's Umbrian hometown? It is said that in Terni, Valentine would often give gifts of flowers from his own garden to young visitors. Two such visitors fell in love and married, forever linking St Valentine with love. Chocolate-makers and florists have been forever grateful. Terni dedicates itself to romance throughout February, but you will want to be here for the big day: 14 February. Terni knows this and celebrates St Valentine's Day with a feast around the basilica where the matchmaking saint's remains are interred. The festival includes the 'A Year of Loving' award, which honours a special act of love - a Nobel Prize for Passion. Ideally, visit Terni with your beloved. Then, hand in hand, pay a visit to St Valentine himself (or at least his enshrined remains) in the 17th-century Basilica di San Valentino, before finding beauty at the artificial Marmore Waterfalls (created by the Romans), 7km out of town.
Excerpted from The Best Place to be Today, 365 things to do and the perfect day to do them
Follow Lonely Planet on Twitter: www.twitter.com/lonelyplanet