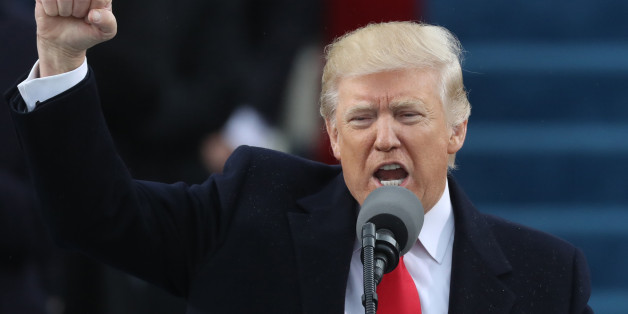 President Trump (I hate having to write that) took the podium at the Capitol Building to deliver his inaugural address, following in the footsteps of many great, and some not so great, men before him. While his speech was certainly more coherent than anything he said during his campaign, it was repetitive, uninspired, and even plagiarized words from a Batman villain.
From mundane lines like "When America is united, America is totally unstoppable," to promises he has already broken like, "We will follow two simple rules: Buy American and hire American," the speech felt computer generated. While he did make sure to empower the people by accusing the government of reaping rewards at the cost of its citizens, it felt disingenuous given the fact that he's still maintaining ownership of his company and is certainly reaping new rewards of his own thanks to a government he now controls.
However, a few hours before Trump's address Obama tweeted one final time as President. In those 140 characters he left us with more to think about than any of Trump's paint-by-numbers opening Presidential remarks.
I'm still asking you to believe - not in my ability to bring about change, but in yours. I believe in change because I believe in you.

— President Obama (@POTUS44) January 20, 2017
With that statement, Obama proves he genuinely cares about the people of America. He still plans to inspire the generation that grew up with him as their President and to inspire change however he can. It's a call to action, and one we should all heed. Let's do everything we can to ensure that these next four years are as good as they can be for the entire country.
And to really showcase the difference between former President Obama and new President Trump, here's a look at their respective POTUS Twitter profiles. One of these men is clearly acting for the people, while the other is acting for himself. I'll let you decide which is which, but it should be pretty fucking obvious.