Sunny, intimate, and delicious -- that's what the Palm Beach Food and Wine Festival is all about.
Since PBFWF's launch in 2003, charity work has been an important part. PBFWF has raised and donated more than $55,000.
"Truth be told, the charity work is equally as important as the food and wine component. Every year we look at our charity options and determine who should benefit and why. We invite our participating chefs to recommend their favorite charities and also look for local connections," says David Sabin, the festival organizer and reason the festival keeps growing (he cares so much, and simply rocks). The five charities this year were: Share Our Strength (child hunger), Alex's Lemonade Stand (health and medical care), Feeding South Florida (local/poverty), James Beard Foundation (education) and American Red Cross, Palm Beaches -- Treasue Coast Region (disaster response). Even the final event, the Grand Tasting, donated hundreds of pounds of food to the Food Bank that works with local soup kitchens.
Chefs are brought down to cook and mingle, meet friends and make new ones, but all of their time is donated to this event. Everything is in the name of charity. Now, on to the glam, and the standout dishes.
Friday, December 13th, started with an event filled with chef talks and beach volley ball. Then the Daniel and Friends event was held at the beautiful Cafe Boulud, with Daniel Boulud, Rick Mace and wines by Sommelier Mariya Kovacheva; they were top notch. This gorgeous evening was held on their outside terrace in 80 degree weather. With a docked boat filled with ever-fresh oysters, crab claws, sea urchins and ceviche, adjacent to a champagne and oyster station, the night was off to a great start. Unbelievable signature cured meats, seafood on the grill, and a tower of classic French pastries inside were the beginning to a decadent week.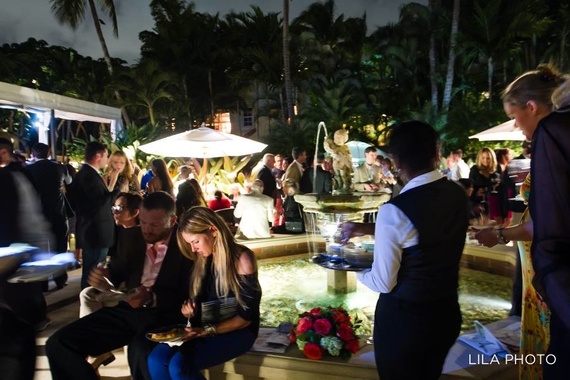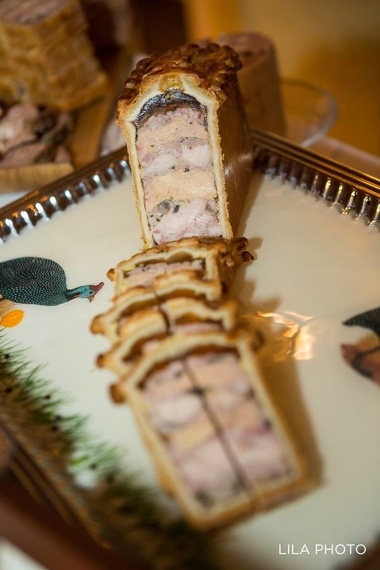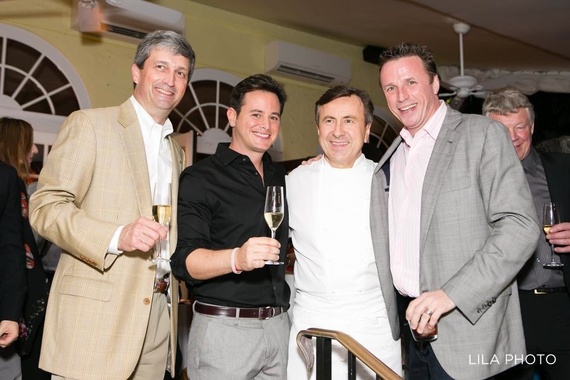 Saturday included one of the most fun events: Chillin' N' Grillin' was held outside, around the pool at the Four Seasons Resort. Talent included chef stations like Robert Irvine, Jeff Mauro, Dean Max, Darryl Moiles, Marc Murphy, Elizabeth Falkner and Johnny Iuzzini.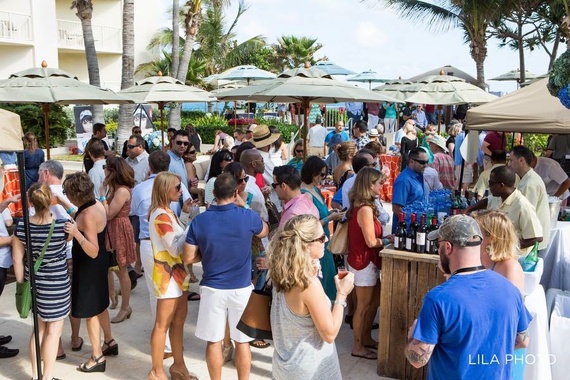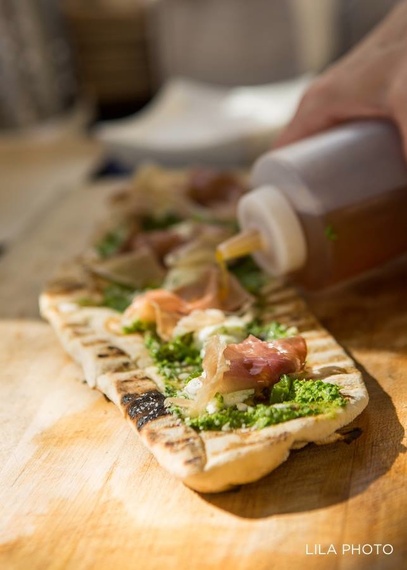 Saturday dinner was at the Breakers, an Evening in the Garden of Good and Evil. The courtyard was epic, and the dining room was stunning -- as Marc Summers, Food Network producer said, " [it] may be the most beautiful dining room in the country." There was a four course menu with wine pairings in a beautiful room.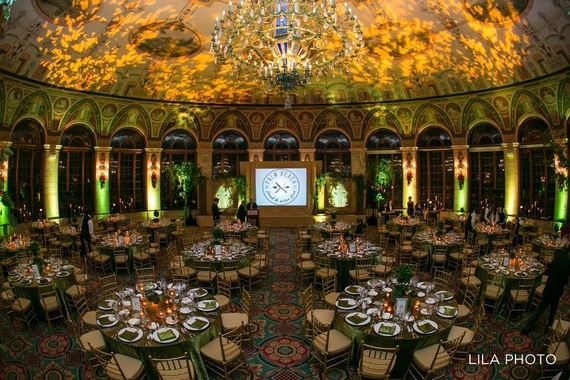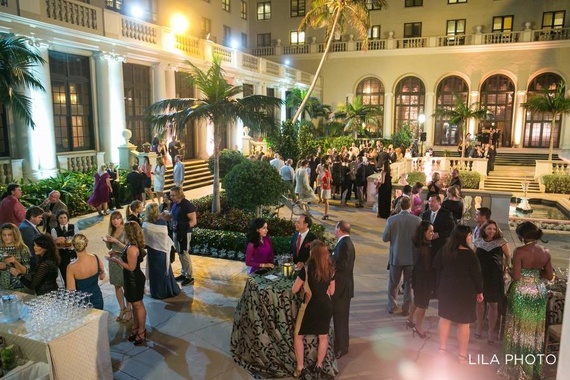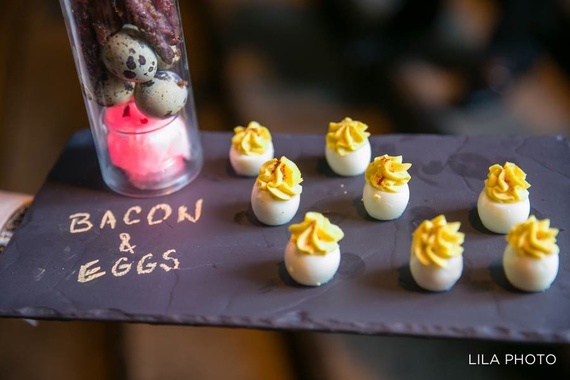 Sunday dinner was hosted by SUSTAIN by The Ordinary at PB Catch Seasfood & Raw Bar, Palm Beach. Mike Lata (who made awesome, one-minute lobster ceviche), Zach Bell, Dean Max, Aaron Black and Patrick Leze were there.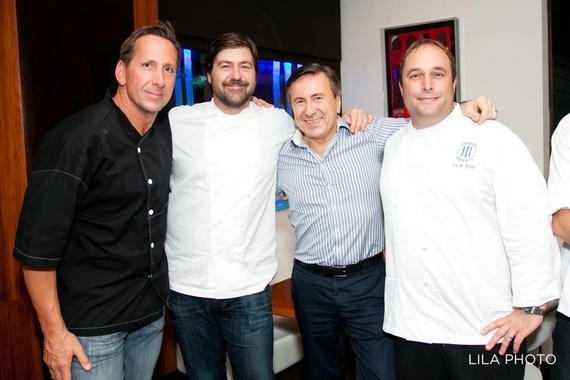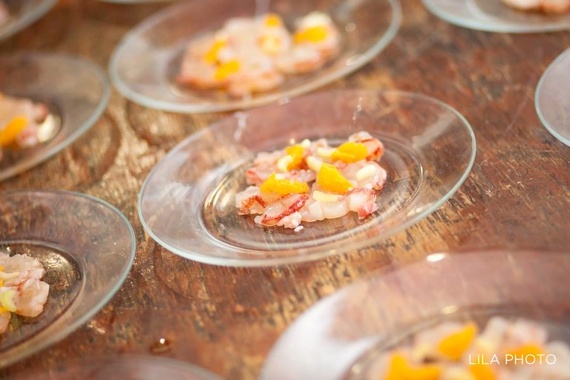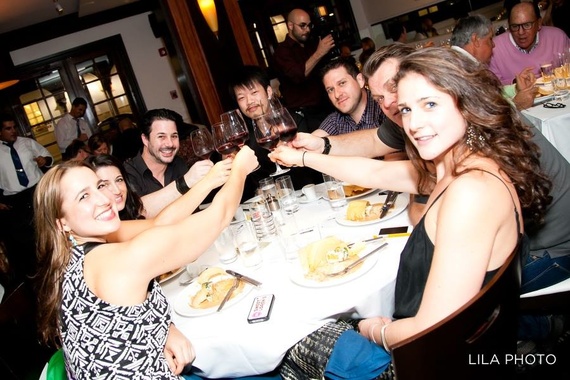 Monday, lunch with Payard was a big highlight too. It was held at Pistache French Bistro, in West Palm Beach. Francois Payard and Issac Cerny rocked a great meal. A delightful crab salad to start, perfectly cooked miso chilean sea bass, a French stuffed quail and truly mind-blowing hazelnut, milk chocolate candy bar for dessert. O.M.G.!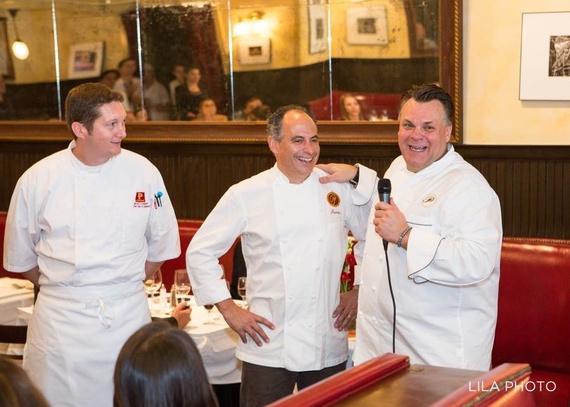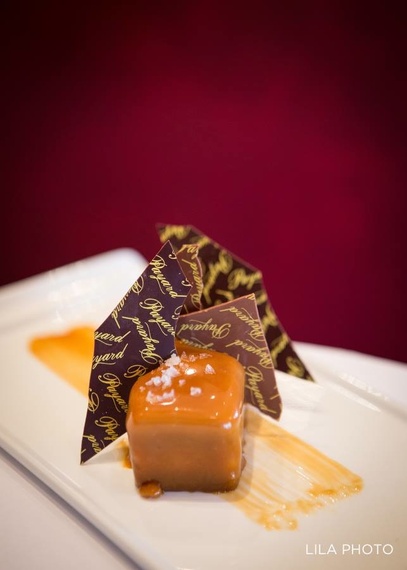 Monday dinner was truly the Last Supper held at the awesome Buccan in Palm Beach. David Burke, Clay Conley, Todd English and Joanne Chang were there. Some of the best bites were last. I'm still dreaming of Burke's ravioli and Conley's seafood medley as an opening course. So fresh, so thoughtful. The whole meal was supported by an excellent wine pairing. It was truly a great way to end the week.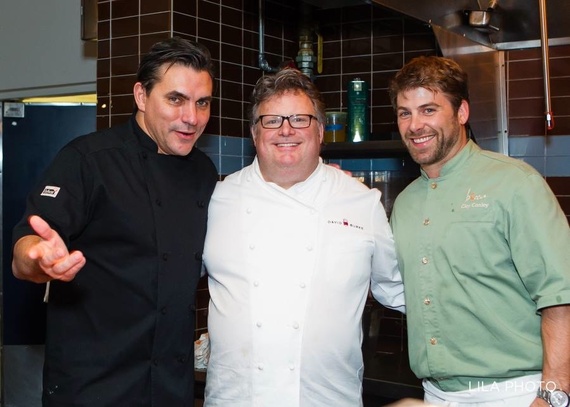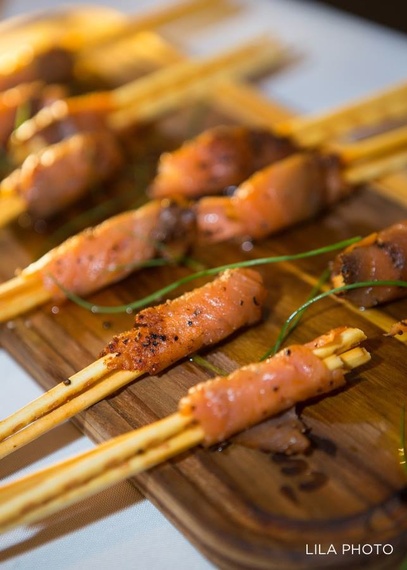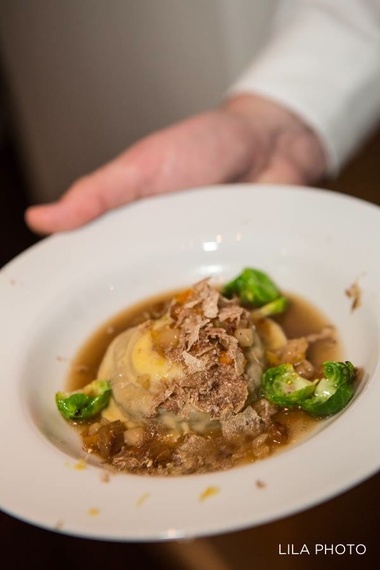 The Grand Tasting was on the final night. It was held on Worth Street in a shopping area that was closed to the public. It was beautiful to be outside with everyone who's making Florida delicious -- from Shake Shack to Yard Bird. This was a much more casual event, but a perfect way to end the week. We had a table for Sweet Loren's, giving out the last of our Brookies too. What fun.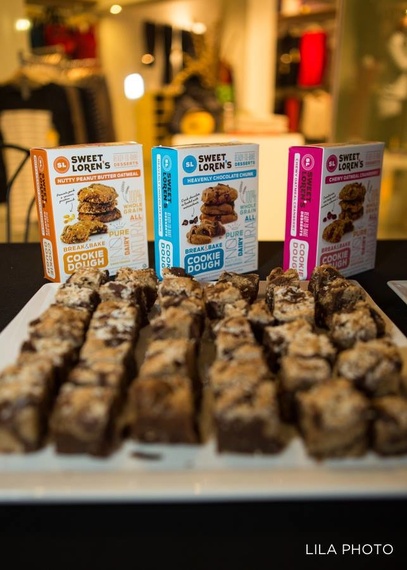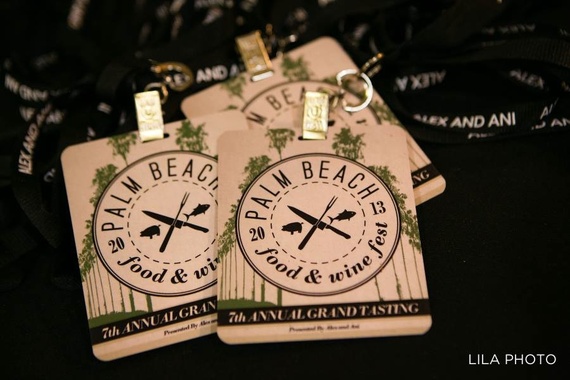 "Food is nourishment on more than one level," Sabin says. We couldn't agree more.