When it's too hot outside to be in the kitchen all day baking, we look for easy but delicious summer dessert recipes. Here is a great recipe that is light yet satisfying, and can easily be made more decadent -- fit for a dinner party or BBQ with friends. Serve warm or room temperature, alongside ice cream or just by itself.
I love the texture of crumbles. This one is whole grain, refined sugar free, and can be made dairy-free too. This crumble showcases the bright flavor and natural sugar of ripe fruit as the main part of the dish. You can't go wrong with the fruit combo you put in here, so pick up whatever catches your eye at the farmers' market -- mixed berries or some peaches or nectarines, or a combination of all.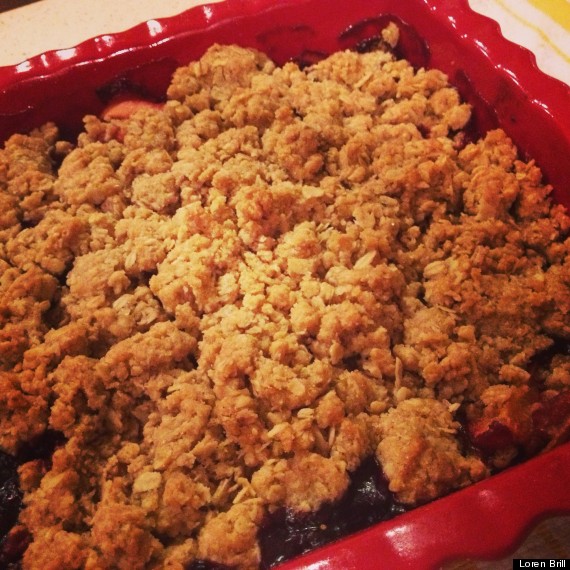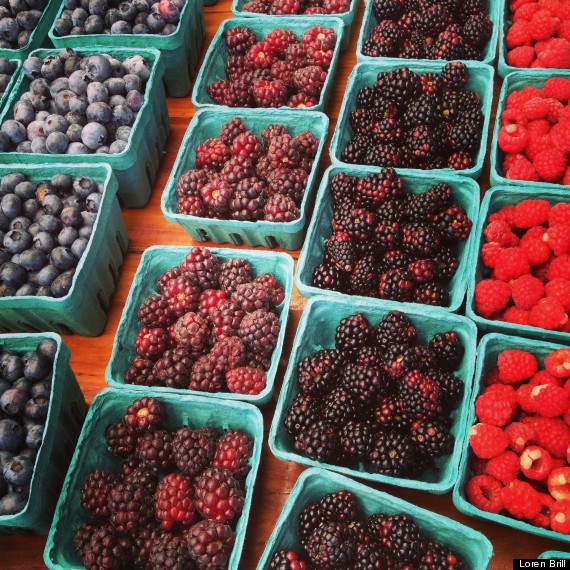 Very Berry Crumble

Crumb Topping:
- 2/3 cup white whole wheat flour
- 1 ¼ cup rolled oats
- ½ cup turbinado sugar or sucanat
- 1 tsp. cinnamon
- pinch of sea salt
- 10 tab. organic grass-fed butter, cold, cubed (or coconut oil can be used too)
Filling:
- 5 cups mixed berries or fruit of your choice (blackberries, raspberries, blueberries, strawberries, peaches, nectarines, etc.)
- 3 tab. turbinado sugar or sucanat
- 6 tab. white whole wheat flour
- juice of ½ lemon
- 1 tsp. lemon zest
Directions:
1. Preheat oven to 350 F degrees. Spray a glass Pyrex or oven-safe ceramic baking dish with non-stick spray. Place baking dish on a cookie sheet (this will help catch any fruit drippings.)
2. For the Topping: In a medium bowl stir together flour, oats, salt, and sugar and cinnamon.
3. Add in the butter cubes or oil and with two forks or using your fingers work it into the dry ingredients. Blend until mixture is crumbly. Set aside.
4. For the Filling: Stir together fruit, sugar, flour, lemon juice and lemon zest.
5. Spoon fruit mixture into prepared baking dish. Top fruit evenly with crumb mixture. Bake for 50 min. - 1 hr. until fruit mixture is bubbly and crumb topping is golden brown.
6. Let cool for 15 minutes. Using a large spoon, scoop out serving size onto small plates or bowls. Serve as is, with ice cream, or fresh whipped cream.
7. ENJOY!