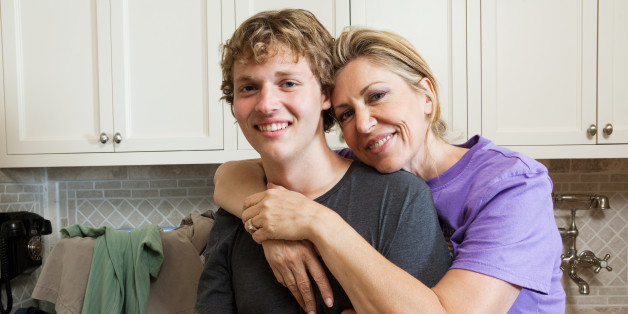 As a breast cancer survivor and a parent who cared for child in long term medical care, I enjoy spending time with other survivors and caregivers. Not only is it empowering to share stories, but I learn so much from other's perspectives on the journey to recovery. Just this week, my friend Michelle and I shared a cup of coffee and compared war stories of our experiences with breast cancer, as well as being moms during our children's serious medical crises.
Michelle is an uplifting soul that doesn't have a single thread of "Why me?" in her bones. She has also tackled some pretty tough stuff and done so with the spirit of a warrior. I so greatly admire her strength and resolve. I always walk away from our conversations with a renewed will to be better.
Somewhere in the midst of comparing scars and side effects, we laughed at how much we've had to lower our standards. There just wasn't time to get it all done. Michelle commented, "I know my neighbors wondered if I was ever going to cut my grass. "We both agreed that during these situations, it's not that easy to ask for help for fear of burdening others with our extensive to-do list.
We've all said with the very best intentions, "If there is anything I can do to help you, please let me know." Albeit a very genuine outreach to our neighbor, co-worker or friend, how many times did the caregiver readily accept the offer? Admittedly, as a former caregiver and also as a patient, I found it difficult to admit when I needed extra hands. Even during the worst of times, when I was overwhelmed with appointments, necessary tasks and the maintenance of a home for my family, the thought of asking a friend to come over and help out was daunting; it felt like just one more thing to do.
I appreciated the "doers," the friends and family members who just showed up and started doing something. When there is a family member in long-term care, the daily responsibilities can outnumber the hours in the day and caregivers can begin to feel as if they are letting their loved ones down. Sometimes, all they need is for someone to just jump in. After careful reflection, I thought of 25 helpful gestures someone did for me either during my time in the hospital with my son, or during my own treatment for cancer. I've also included a few additional ones to round out the list:
I will be by tomorrow morning to do your laundry.
I stopped by and picked up your pet. I'll care for him until you return.
I'm bringing dinner tonight. Your favorite chicken dish is already baking in the oven.
I heard you will be home next Thursday. I'll be by to clean on Wednesday so everything will be fresh when you get there.
We took care of your lawn. The grass is mowed, the trimming is done and the driveway is blown.
I'll stop by the hospital for an hour or two to relieve you so you can take a shower. I'll bring fresh clothes. Is 11 am a good time?
We're taking the kids to see a movie this weekend. We'll stop by and pick up your daughter and coordinate with grandma to drop her off.
Why don't I just drive you to your appointment? I'm off that day.
It was such a pretty day, we cleaned your car while we had our supplies out.
I have to drop my kids off at school, so I'll just swing by and pick up your daughter on my way.
I'm headed to the grocery store. Send me your list.
We picked up a few movies we thought your children would enjoy.
I'll stop by this afternoon with this week's mail.
I'll get all your prescriptions filled while I'm out.
Plan some time with your husband or well children, I'll sit with (name of the patient).
I will get your children to their extracurricular activities while you're gone.
We've already finished checking homework and book bags are ready for tomorrow.
The neighborhood guys took care of the leaky faucet. They also replaced the air filters.
We picked up a few extra things for the class party.
Your car is being serviced. We'll drop it back off shortly.
Your mom can just ride with me so she doesn't have to drive back alone after dark.
I've been watering your plants.
I'm coming over so you can take a nap or get some fresh air.
The grocery store had buy one, get one for a neighbor. Enjoy!
Here is a gift certificate at your favorite hair salon/barber shop. When would you like to go? I'll sit with (name of patient).
While these are just suggestions, it is important to understand that although you may not be specifically asked, the need is still there. It is not only an offer to take an item off the to do list, but also a reminder that you truly are available, and willing to help out as needed.