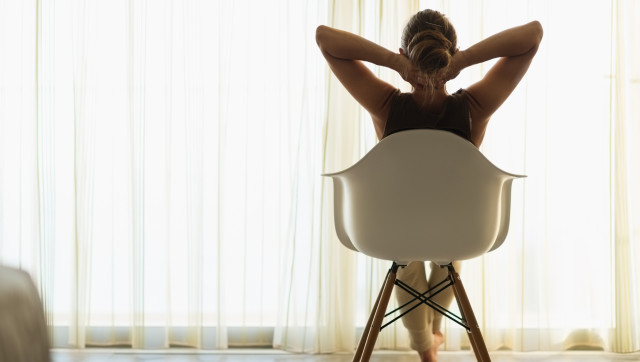 "We're much more than fitness centers and swimming pools," says Dr. Dara Richardson-Heron, the newly appointed CEO of the YWCA, referring to the organization's steadfast commitment to advocating for the rights of women for over 150 years. "The 'Y' has always been the 'thing' for women," she continues. "whether providing a safe haven for victims of domestic violence, or advocating for their health, fair wages, and civil rights, we have always been there."
Surprised? You're not alone. For most of the past century and a half, the YWCA has kept a low-profile because, as Dr. Richardson-Heron says, "They've been so busy doing all this work that they haven't had time to tell people about it."
With her now at the helm, however, all this is about to change. As the former CEO at the Greater New York City Affiliate of Susan G. Komen for the Cure from 2008-2012, Dr. Richardson-Heron led this organization to record-breaking fundraising success, making it the #1 affiliate in fundraising and grants awarded, while outpacing over 120 other affiliates in the U.S. and abroad in the midst of the deepest stretch of the recent recession. While at Komen, she also successfully launched several programs designed to enhance community collaboration, increase awareness and engage a new generation. As a critic of the organization's original decision to cut funding for some of Planned Parenthood affiliates earlier this year, however, Dr. Richardson-Heron resigned to 'pursue new career opportunities.' "After four years with the Institute," she says, "it became increasingly difficult for me to continue in my job in light of their decision."
But the Komen Institute's loss is the YWCA's gain, a gain that Dr. Richardson-Heron plans to turn into a "national movement" by building collaborations with external leaders of influence and affluence in the non-profit, government and corporate sectors. "The YWCA already has the power," she says, "we now need to get new people engaged, as well as re-engage our long-time supporters." And those who join the YWCA in this movement will benefit from an unmatched level of 'power' embedded in an iconic history of steady progress in the advancement of women's rights. Built upon a strong legacy of leadership, the YWCA's two million informed and active participants in the U.S. constitute a united, powerful force for women's rights and equal opportunity. From the abolition of slavery to voting rights, from civil rights to pay equity, from violence prevention to health initiatives, the YWCA has been an advocate for social justice by shaping public policy and legislation to provide untold opportunities for women.
"Today," Dr. Richardson-Heron says, "it's time to shape a new generation of women." And what better time to do so than at this very moment in our history when so many of these rights are being threatened. "We have come full circle where the rights of every woman and child are currently at stake," she says. Under her leadership, the YWCA therefore plans to address such urgent issues as working to ensure that any health care bill passed by Congress and signed into law by the President would protect women from discrimination in health care processes and decisions; to provide economic empowerment and financial literacy programs for women and strongly support pay equality legislation; to put an end to the cuts in programs and services for low-income people that are being proposed by federal and state lawmakers; and to protect the voting rights of 21 million eligible Americans who may be prevented from voting by new ID and documentation requirements and laws being enacted in some states to suppress the vote.
"We live in an unprecedented time when we now need to fight again for many of the same rights we were awarded decades ago," Dr. Richardson-Heron says. "But we've done it before, and we'll do it again." And with the formidable infrastructure of the 'Y' behind her, there's no doubt she will. "I don't believe in reinventing the wheel," she says, "I believe in moving it forward."
Lori Sokol, Ph.D., is the founder/publisher of Work Life Matters magazine and co-author of 'The Agile Workplace and Workforce: The New Future of Work,' (2011).