Millions of people in Pakistan have been forced to flee their homes to escape the worst floods in living memory.
Aid agency Oxfam is providing support to some of the 360 families currently sheltering at the Government High school in Shikarpur. Oxfam has reached more than 1m people so far with humanitarian aid, providing clean water, hygiene supplies and hot food. In addition, we've helped deploy more than 30 emergency boats to assist government search and rescue efforts, helping evacuate 100,000 people.
Meet some of the faces of the Pakistan floods crisis.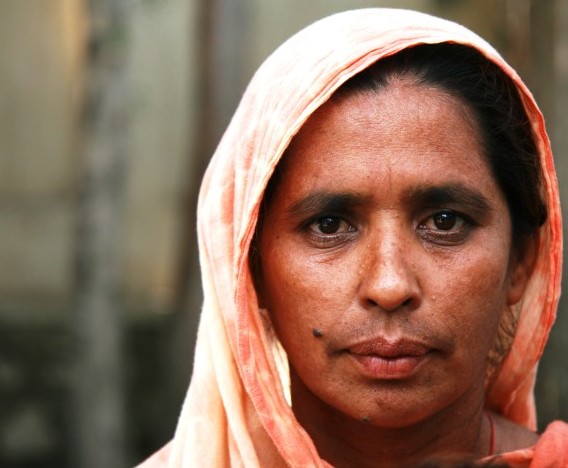 Arbeli.
"It's a bit difficult here because there isn't enough food. We've spent the money on food, milk, medicine, medical care, clothes and shoes. Without this money we would have had to borrow and be in debt. We all have debts from before. My main concerns for the future are that our house was destroyed.
"I had a buffalo but I lost it in the flood. I used to sell it's milk to earn some money but I can't do that now...we have no money to reconstruct our houses, no income resources, and no food to eat there. We want to educate our children. We want to see them have more comfortable lives that ours."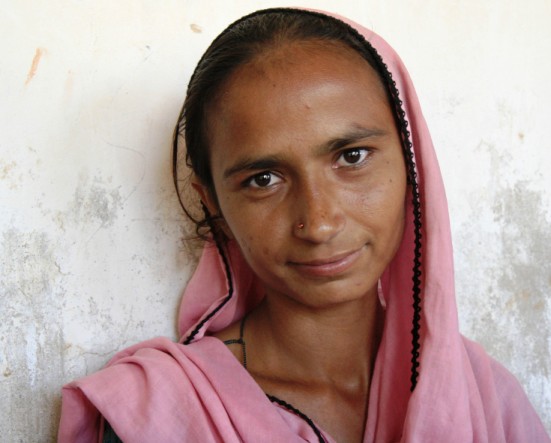 Razia, 22, has received a cheque at the Oxfam distribution point in Shikarpur. This is now the site of one of the largest camps Oxfam is working in (approx 360 households), where a cash cheque distribution is taking place.
"Before the flood I was farming and keeping livestock, and my husband cut people's hair. Any money I made I gave to my husband and he decided what to spend it on. We didn't own the land we were living on...we were tenant farmers. When the flood came we were just sitting in our home. We didn't know the flood was coming...we just heard the water...we just had to leave our village. The water came very fast. We could only save our children, ourselves and some clothes...we didn't even have time to save some crockery and other things. We lost everything... our home, livestock."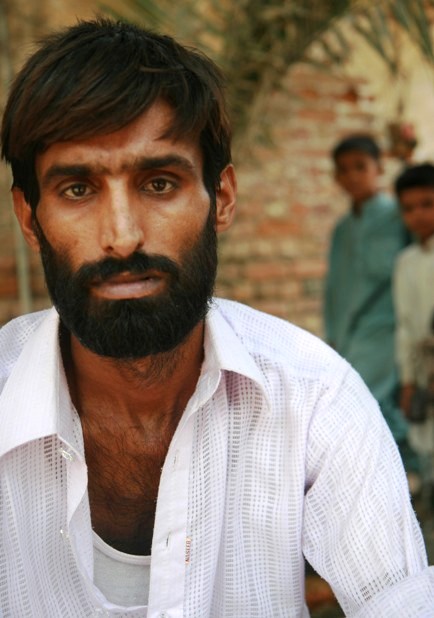 Ahsanullah. Tailor.
"We are worried out the future how are we going to reconstruct our homes."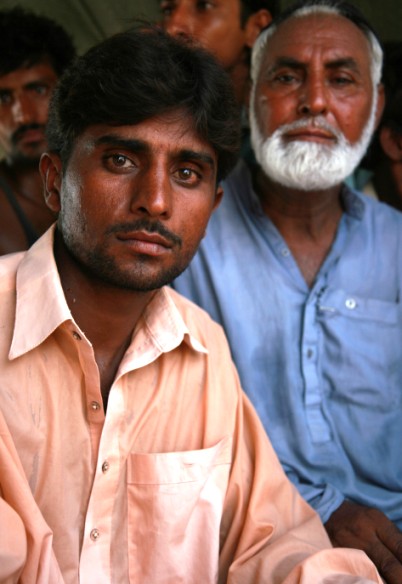 Ali Khan.
"We would be really grateful if people in the rest of the world could help us. ...this flood was not our fault we could do nothing to stop it. Before the flood we were living happily in out villages and working hard...but now we find ourselves living in misery and all our things have been destroyed."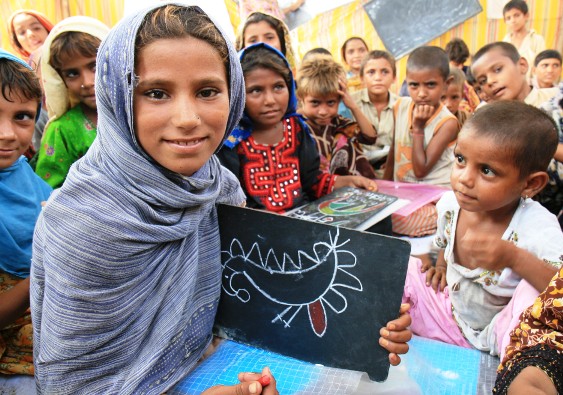 Pathani (9).
She is drawing a chicken because "It's my favorite animal". Khairpur, Sindh Province.
To learn more about Oxfam's response go HERE
To donate to Oxfam America please go HERE