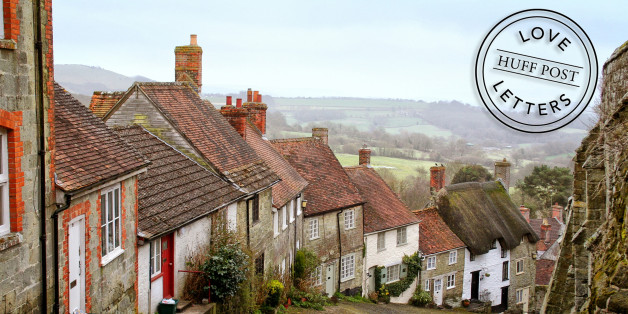 Born and raised in England, Sarah Cole joined bespoke British paint and wallpaper brand Farrow & Ball, in 1999 where she serves as Creative Director for the heritage company. Sarah currently resides in the charming coastal town of Dorset, England which has been home to Farrow & Ball since its founding in 1946 and to this day, serves as a picturesque backdrop and the true source of inspiration for the brand's paper patterns and distinct colors.

---
Dear Dorset,
I thought I would never get through the heartache of leaving London but I have found new love and my soul mate in Dorset.
Your natural beauty never fails to captivate me. With my trusty dog in tow (Daisy the Golden Retriever) we spend time together on cold frosty mornings or summer evenings as the sun goes down strolling along sandy beaches and watching the waves crash to the shore.
The rich and famous living on Sandbanks are not for us, we would rather enjoy the calm of Brownsea Island sitting smugly in the world's third biggest natural harbour, escaping from it all and enjoying a sneaky English cream tea.
Remember when we travelled further afield seeing the coastline in all its glory, the natural stacks of Old Harry Rocks or the arch at Durdle Door with you looking over my shoulder as I collected fossils in Lulworth Cove, time taking us back to an area steeped in history.
How we smile when we think of the characters we have met, always a warm welcome from the
folk in Dorset. Some a little eccentric like my crazy builder who has no passport, has never left the country and only once or twice strayed outside of your boundaries.
And haven't we eaten well! The best fish and chips ever but in what sounds like a swish French
restaurant Chez Fred, the best glass of wine at the Bankes Arms overlooking Studland Bay, eating with the glamorous people at Cafe Shore - we have done it all.
When we craved the countryside, we had acres of unspoilt countryside on our doorstep - The New Forest. How we marvelled at the ponies wandering wild and free, joining us and many hardy walkers for a pub lunch at the Red Shoot, they were not shy at all, nuzzling in.
And so we are content to while away the days in this wonderful county, such happy times together.
Love,
Sarah