Are you Pro-Choi?
I'm still on the frontline: this time for my school. After a long battle to end the oppressive "Don't Ask, Don't Tell" policy in the military, I wanted to restart my life. Like most veterans, I felt strange coming home from war: bewildered, often isolated, learning freedom, finding community. Easy tasks for some, but impossible without the support, mentorship, and love of a caring family. There is little wonder why 22 veterans commit suicide every day. So while I wanted to live my life and enjoy the diversity of my new home after having endured war, homophobia, and vindictive prosecutions, I knew I wouldn't last long as just a student at a community college studying vocal music and beginning Spanish. Those who recognized me from my activism sat me down with an urgency only a fellow activist can impart: "You can't just sit on your ass, Choi. We need you! Our school is under attack." So for the first time in my life I decided to run for political office. Why?
In tough times, we have a choice: scapegoat the poor and legislate them out of town, or give them opportunities for second chances. My school, The City College of San Francisco, is the largest community college in America. We are under attack by conservatives who want to rob the poor, the undocumented, the formerly incarcerated, the combat veterans, the minorities - all of us - of our second chances. They want to stop us from reinventing our lives, improving ourselves and finding upward mobility. Well-funded groups like A.L.E.C. (The American Legislative Exchange Council) and their friends at Koch Industries want to shut down my school, as a first domino in the larger struggle against public resources and opportunities for the most vulnerable in our society.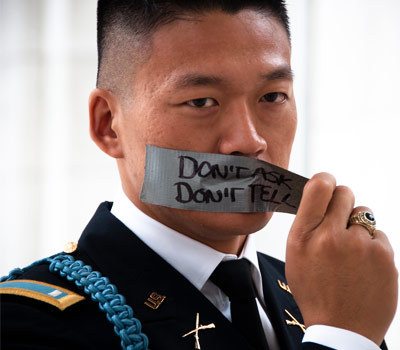 My school is amazingly diverse: the best LGBT studies program I've ever seen in all my college visits (you can take "Transphobia" and "Gay Male Relationships" for credit this semester) as well as Women's, Ethnic and Performing Arts programs that truly represent the local community. My school is one place you don't need a Social Security number to register and build a transcript: so important for undocumented immigrants, formerly incarcerated, and soldiers unfairly discharged. This is one place where we can be judged not on our past, but the future. A place we are seen for our potential.
The stakes have never been higher. San Francisco is currently embroiled in a fight for affordable housing, not to mention an enormous homeless crisis that has never been addressed beyond rhetoric and stop-gap measures that may help ambitious politicians seek higher office but in practice, prove reckless and inept at best. The homeless resources at City College, the sanctuary that San Francisco has always been, the veterans resources and community found at my school: this to me, is a way forward. I will work with our Sheriff, a fellow Iraq War Combat Veteran, to bring City College classes into the prisons, so freed prisoners, having paid their debt, can find jobs and be productive, responsible members of society with skills and empowerment to help them lead their new chapters in life. I got my second chance, why shouldn't we all?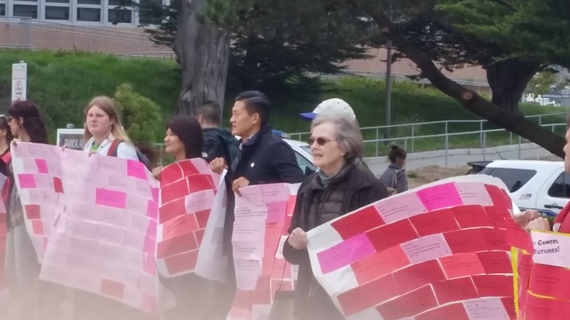 I want City College to increase its veterans support. We already lead the nation with our full time mental health clinic for all of us who have suffered from the ravages of war: Post Traumatic Stress, Survivor Guilt, and Military Sexual Trauma. My petition calls for more community colleges to follow our lead. I want to see our students thrive whether they found San Francisco after a life of abuse, rejection, oppression or isolation. This is the Hope of Harvey Milk, the Dream of Martin Luther King.

I want all my friends, all around the world to help me in this fight to save Public Education, to defend the largest community college in the nation, to stand in the gap when others hide, to choose to fight for "the least of these, my brothers" when it is far too easy to scapegoat and look down on the hardest hit, the most vulnerable. My college is a stepping stone: not for politicians, but for 100,000 of my fellow students reaching for a new life. We deserve better. We fight today, to protect our institution. In order to affect change, some sat on buses, others sat in Zuccotti Park. But when our school is under attack, the most noble form of civil disobedience is sitting in the classroom. For in its inception there is the attainment of knowledge and in its success is the perpetuation of wisdom, the true prize of any direct action.
So, I raise my right hand once again, to take a stand. And I need you to join me.

Lt. Dan Choi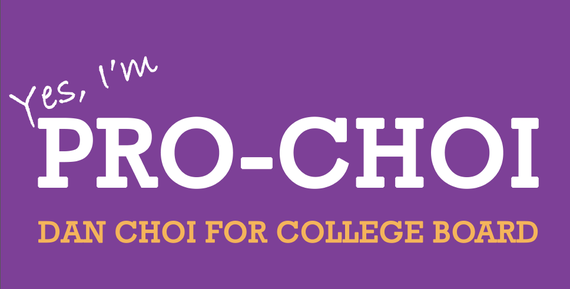 About the Author: Army Lieutenant Dan Choi came out on the Rachel Maddow TV Show in an act of civil disobedience during the era of "Don't Ask Don't Tell" and fought for years to end the policy. A tireless LGBT Equality activist who got arrested time and again in front of the White House, or in Moscow's Red Square, Lt. Choi was federally prosecuted for his advocacy and suffered many health problems. Now he reemerges as a first time candidate for public office, to serve as a Trustee overseeing his community college district, in San Francisco, CA. He is the only openly gay, openly Asian, openly veteran and current student running in a hotly contested race, but his motivation goes beyond winning a local campaign. www.pro-choi.com