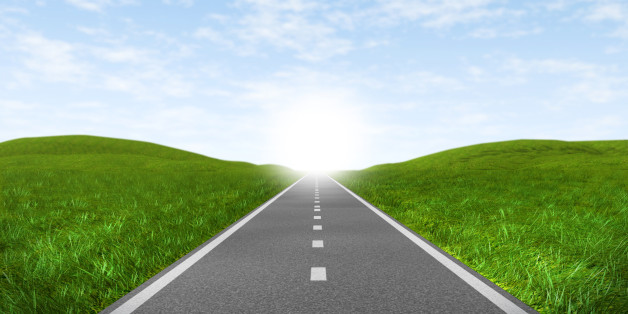 My name is Luke Pamer. For those of you that did not get a chance to read my first blog for The Huffington Post, I am an 18-year-old senior at a small high school in Northeast Indiana called Westview. My cousin, Greg Chupp, was killed in an automobile accident almost seven years ago. I now give safe driving presentations to area high schools, colleges and different organizations keeping Greg's memory alive, urging teenagers to drive safe and for them to keep a positive outlook on life.
Now that I have given loads of safe driving presentations and spoken to over 3,000 teenagers. I have seen the good, the bad, and the ugly. I have been told that my presentation is "stupid," (a very well thought-out criticism, I might add). I have been told that I'm trying to act like a "goody two shoes" because I'm advocating for the youth to make better decisions. I have also been told that my presentation has helped someone stand up to their father who repeatedly drives impaired.
I spoke at Fairfield High School in Goshen, Indiana on Friday, October 26 to an audience of about 250 juniors and seniors. I walked onto their stage hoping to leave them with my cousin Greg's story and walked out of their auditorium with plenty of theirs as well.
During my presentation, I played a 20-minute video that was made after Greg's passing. The first half is a slideshow with pictures of him growing from an infant to a 16-year-old young man. I show the video because I want everyone to see who Greg was. Most of the time, high school students don't connect or just don't care. However, this school was different. They laughed at the pictures of Greg being goofy around his friends. They "awed" at his baby pictures. They respectfully stayed silent during the time pictures of the accident were displayed on the screen.
After the first half of the video, I shared my PowerPoint with the students. An interesting statistic I have found is that only 45 percent of teenagers will speak up if the driver is being reckless. This statistic has been backed up many times during my speeches which concerns me. I let them know that positive peer pressure does exist. If someone wants to make a bad decision, they have the power to help steer that person in the right direction (no pun intended). After my speech, I received a note from a girl. "The video made me cry but seeing what it can take away with all the pictures helped hammer it into my head. My father is a drunk driver and I was always to afraid to say anything. Not anymore."
After reading that, I had felt accomplished. I felt that I had truly been able to make an impact on a life. This all started with a simple idea, sorrow and a little ambition. I received another note that simply stated, "R.I.P. Greg. You will not be forgotten."
These letters showed me that what I was doing was tangible. I was leaving my mark in a way that I had hoped. I was leaving a piece of Greg with them. Greg was still alive making a difference in someone's life the way he has made a difference on mine.
This blog post was to share with you something very simple: the power of kindness. As you might expect, most high school students aren't always the most empathetic people. However, the kids that I spoke to that day left me feeling rather hopeful even though it appears that our society seems to be moving in a dreadful direction.
Living in this world is tough for almost everybody. It's even tougher when we are each thrown into our own horrible situations. It's the people like the students at Fairfield High School that are going to keep this planet compassionate and bearable. They reminded me that a simple kind act, a few kind words, can restore someone's faith to keep doing the right thing.
I want to say a final thank you to those students and hopefully make you think about what an undemanding act of kindness could do for someone.
Also, if you haven't heard about my friend Kate and I's project, "Forever Me," please check out our Twitter account @forevermeblog and our Tumblr page.
This is our try to educate the planet about the importance of universal acceptance for all people. "Above all, try." -- F.D.R.