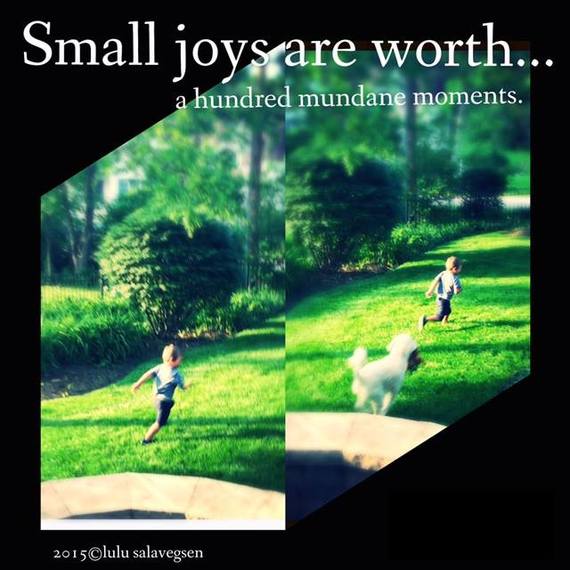 It's that time of year. Dogwoods fly frenetically in the warm wind, the smell of sunscreen and BBQ smoke permeate the air. June is in full swing.
Record scratch.
My two school-aged girls celebrated their last day as if they were embarking on the impossibly exciting maiden voyage to space. I feigned a big smile and quickly scrolled through my "sitter stream" and group texted for some steady hours.
I love my kids more than I can convey. You don't have to believe me. They know. That said, I reserve the right to loathe summer vacation on some days. It's a gift to spend one-on-one time with them and fall asleep sun-kissed and sweaty after a good beach/pool day. I do also love the sounds of silence or at least, less screaming.
So, I outsource some of that time when all three kids are in the house, cranky and "bored" and complaining. Seeeeeeeeeee-yaaaaa. I'll go hang out at the grocery store and listen to nineties soft-rock music for an hour and relax. My tween and 6-year-old seem to believe there is a prize to be won for whomever instigates and counter attacks the most in... an hour.
Meanwhile, my son will empty an entire laundry basket in the time it takes to fill the tub for a bath. While I'm throwing all the (now unfolded) clothes back into the basket, he manages to get into my paint pens and add some pizazz to one of my writing projects.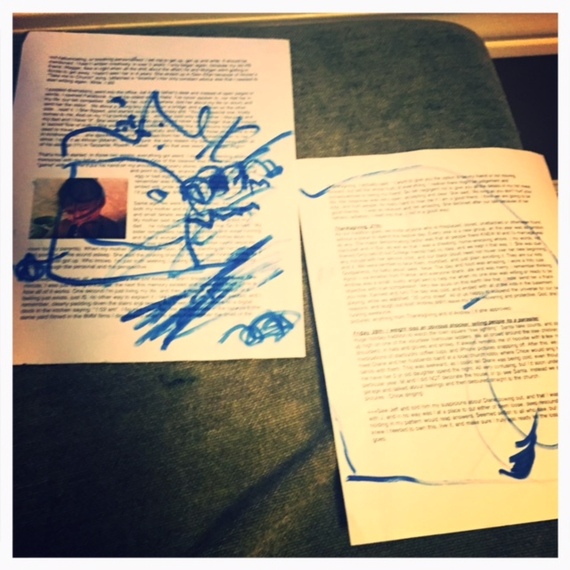 Do you smell what I'm stepping in? Sweet, so I thought to share a few ideas that help the transition from structured school and routine to absolute lackadaisical schedules and sibling rivalry.
1. Get your pool on! Get a pool pass, gym pass (with a pool) or a temporary membership to some recreational center with an outdoor pool. The hot weather, sticky fingers of toddlers and hormonal hysteria is all a bit more tolerable when the kids can run splashing in water or merely wade around aimlessly. It's a novelty, so just go with it. Nothing tires them out more than sunshine and chlorine. I used to think it was "so much work" to take three kids to a pool. Um, it's so much more work to clean up after them in the house for two hours, or break up arguments, fights and squabbles.
All of that is in between the barrage of requests and games and complaints about how "there's nothing to do." Am I the only one that used to make mud pies outside, or conduct a junk scavenger hunt? Bored? Never. We jumped off rooftops onto trampolines that we lathered with laundry soap... Ahem. Never mind. Wet and wild beats being held captive and casualties all day long.
2. Camps! There are so many options for camps. Usually held by organizations like park districts, churches, tennis clubs or for gymnastics, sports, cheerleading and such. Camps are such a great way to get them tuckered out. I don't mean bunk in the wooden mildew smelling sleep-away cabins. I mean the daily (usually running a week or two long) day camps where you pick up coffee, drop them off and then pick them up several hours later. Divide and conquer is key for me.
3. Day tripping. I'm not talking museums, aquariums or zoos. All of which are great ideas, but not really thinking outside of the box. No matter where you live, there are most likely tons of destinations you can arrive at by plane, train or bus that you can sell as an adventure. "Look kids, we are going to drive out to the magical Indiana sand dunes! (Insert elaborate story about something meaningful to them, and a warrior princess, etc.). It's also great to look up nature preserves, horse stables that allow visitors, a small town they've never seen or a famous candy shop to make into an outing. Yes, my kids eat candy. (Gasp!)
4. Invest in craft supplies. OK. This is NOT my strong suit, but I have never seen all three of my kids focus, sit still and play nicely better than when I say: "Mandala making time!" or " Let's get the foam stickers out!" Seriously, go Pinterest the crap out of the ancient coloring form of meditation. It really works. They (and YOU) slip into serenity now silence, pronto. (Note: This only works during transition phase. By week five they will say: "Booooor-rinnng." with an eye roll to nearly any suggestion.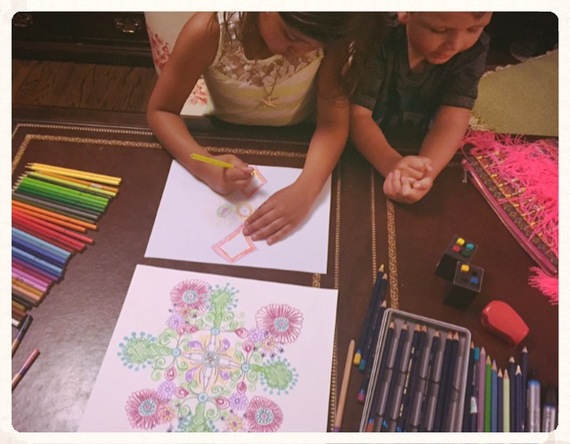 5. Required Reading time. I know I sound crazy. I'm serious, though. Sure, I'm partial to reading, but I mumble some big words like: "literacy," "page quotas," and "requirements" and blame that annoying concept of "education" almost apologetically. They don't fight it. Even if they choose not to read, it's "reading time." No talking to each other, no screens, no screams. Instead, I quietly spend an hour or so either reading to the "littles" or letting the "bigs" feel a sense of privacy. If you can finagle this correctly, they actually enjoy the routine, the downtime and the sense of accomplishment a bookmark can offer. a great by-product is someone usually falls asleep.
Let me stop you before you feel the urge... I DO enjoy the parenting moments. I DO cherish my children and our time together, I DO realize how lucky I am not to have to work (in an office outside of my house) and have this option. I am as serious as the ice cream truck; I get it. I'm grateful.
I'm also human and have limits to my patience and multi-tasking that are better not met, for all of us. I'm a better, kinder, truly in-it mom if I'm honest with my needs to feel a little autonomy. I have no problem admitting that screeching from school bus brakes to badgering bored children breakdowns 18 hours a day can be a difficult re-entry for me.
Godspeed. See you out there! Happy summer. Before we know it, in approximately 78 days, four hours and 48 minutes, the first bell of 2015-16 school year will ring... I think, who's counting?