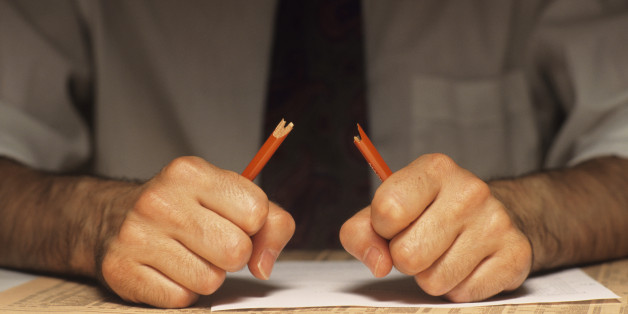 I used to hate my job. I have a feeling I am not the only one.
Every morning, my thoughts were as dark as my coffee. I would put on a black suit picked from a closet full of monochromatic suits, stare at the key while locking the door, wistful for the moment when I could unlock it again. I'd light a cigarette on my way to the subway, hoping the nicotine will make my existence a little more bearable.
If we were in a movie, you would hear Pergolesi's Stabat Mater Dolorosa while I trudged to work.
Sure, I can be a little dramatic sometimes.
I am currently in a love affair with my job (I quit the miserable one). Passionately loving my current job made me realize why I actively hated the former one.
For me, there are three primary reasons why one could end up in the aforementioned situation. They all have one thing in common: ego.
1) You are not good enough at your job.
We tend to underestimate our ego. It is a big fat pig that needs to be fed all the time. Since we spend most of our life working, it is only natural that we expect our jobs to feed our ego. But if you are just OK at your job, how can you expect to feel accomplished?
The good news is that more often than not, if you got hired, it probably means you are qualified for what you do. But maybe you are not quite qualified enough. You can always strive to perfect yourself and persevere. Sit down and try to understand why your colleague's report was so impressive and yours so mediocre. Read the report religiously. Analyze its structure. Underline the parts that made the report so useful. Draw your own personal best practices. Take a break, have some peanuts. Internalize them.
Try to work as often as you can with a colleague you admire and ideally build a relationship. Team projects are an excellent way to receive constructive feedback and you work harder when you care about the good of the whole team.
Learn more, get better, get recognized, feed your ego and appreciate your job -- and in turn, they will appreciate you.
2) You are too qualified for your job.
It's like dating that guy who was too easy to impress because you knew you were too good for him. He confessed to you after the second date that he wants you to be the mother of his children, and you promptly lost interest. That guy.
If your job does not involve any type of internal or external challenge, you end up in a dangerous comfort zone that will prevent you from thinking bigger, doing better and feeling accomplished.
Asking for more responsibility or volunteering to work on more projects can quickly change the game. You will not only have more opportunities to prove yourself and learn but you also will end up with different projects to juggle. The art of multitasking is complex in itself. And trust me -- no employer will refuse to make you work more.
3) This job is not for you. Full stop.
Nowadays quitting is too often associated with failure -- whether it is a relationship, a job or a project. If you think this way, you are wrong. Being able to quit something that hasn't been making you happy for a long time -- despite all your efforts -- is strength. Although your ego often dictates you to push yourself more and more, at the end of the day, it will only be satisfied if you produce good results, which is difficult to accomplish when you deeply dislike what you do.

Think about all the time you are wasting being miserable when you could be smothering your ego in love.
So do yourself a favor and re-think the pros and the cons of your job. Needless to say, this is a serious decision with many things at stake such as paying your loans, the unemployment rate, and the stability of your family. But I am confident that deep inside we all know what is good for us.
And don't worry about your parents, they will still be proud of you.
Don't keep your experience for yourself. Share your thoughts in the comment section below.