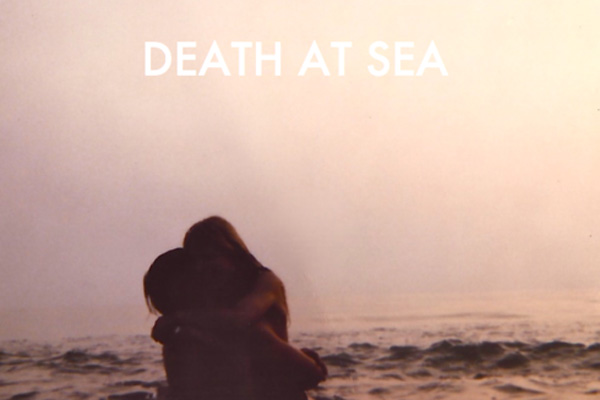 Death At Sea, formed just this year, describe themselves as "New noise from Liverpool." Scouted by BBC Introducing's Jen Long, the quintet have already made head-way in their young musical careers. Having recently released their debut AA-side single "Drag/Selfless," the band's frontman Ralph Kinsella talks about the course of events that have been unfolding.
Lydia Huges: How did Death At Sea come about, because you make it seems like it was almost accidental?
Ralph Kinsella: We were all friends when we were at university. We just wanted to play some music together, and so we started writing songs. In January we formed. It was kind of a selfish exercise. And we just wanted to write guitar music that we would like to listen to. I mean, we all listened to Pavement and Pixies. Yeah it was just a self-indulgent exercise of writing and recording. Then Jen Long (BBC Introducing) must have seen our blog and she was the first to start playing our songs on the radio. And it's just gone from there.
And didn't you only decide to make music together through a shared boredom with current guitar music and the inclination to "make guitars cool" again?
Yeah, a little bit. After the whole new rage thing it was kind of taboo to stick up a guitar and stuff. It's coming back now, it's great. There's a lot of stuff going on. It's a good time."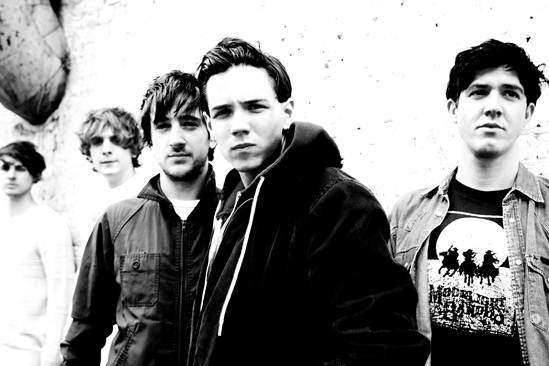 Where does the name Death at Sea come from?
It was just one of those names that stuck...Just one of those names that we thought of. At the time when I was writing lyrics, there were a lot of maritime references going on. Then I went home and my girlfriend was watching The Addams Family, and there's this bit where Morticia says "Wednesday's death at sea -- she's hooked," and I think it just had this ring to it.
You've recently released your debut single, the first track being "Drag" What's that about?
It's a love song, really. It's about experiences that I've had, it's kind of like a bitter-sweet, melancholic love song. When I'm writing songs I always like to make it quite personal. I think it's the little personal things that people can relate to, because it happens to all of us.
And how does it compare to your second track, "Selfless"?
That's more upbeat. We wrote that one in a day. It's kind of like a "fuck you" to everything that's going on in the world. It's for the millennial generation. There's nothing good going on -- there's no money, no jobs. It's about having the best time that you can.
And didn't you record the single in your living room?
Yeah, we did all of our recordings in the bedroom and in the living room. We only recorded it in our living room a few months ago, and it's so humbling to have had such a positive response. We only formed in January, so it was like the first thing to do, really. We couldn't afford to go into the studio or anything, and we just wanted to record it ourselves. We're all very hands-on with recording, and we wanted to make our own records because we wanted it to come out like how it was in our heads.
When you recorded it, you said that you weren't really expecting an audience. Do you think that allowed you to be more free when you were making it?
I suppose it did in a way. It was just a self-indulgent exercise, making music that we would love to hear. And I think we did that. And also, I think it's great that other people like it. It's happened quite quickly, but sometimes that happens. It's all going pretty organically and naturally for us. We're just writing songs and playing gigs, and some people like it and some people don't. I mean, it's just really exciting, and a humbling experience. We're all doing what we love.
When you say it's all happening pretty organically for you at the moment, does that mean you're happy to just see where the journey takes you, or do you have a specific vision for the band?
I just want to play a gig and for people to be moshing. I want to create a mosh pit -- that's my only goal [laughs]. I was watching a video on YouTube of Smashing Pumpkins playing this gig in 1993, and there's loads of '90s kids just jumping around and moshing, and it's the most incredible thing I've ever seen. And that's what I want [laughs].

What do you have planned that we can look forward to?
We've just started to tour with Haim. So we're going to Europe and then to the UK for a couple of weeks. Yeah, they're really cool so hopefully it'll be pretty exciting.
November:
Sat 3 Brussels Botanique

Mon 5 Berlin Gruener Salon
Tue 6 Cologne Blue Shell
Sun 11 Glasgow Stereo
Tue 13 Manchester Deaf Institute
Wed 14 London Kings College
Fri 16 Nottingham The Bodega
Sat 17 Bristol The Exchange
Sun 18 Brighton The Haunt
Images courtesy of Purple PR