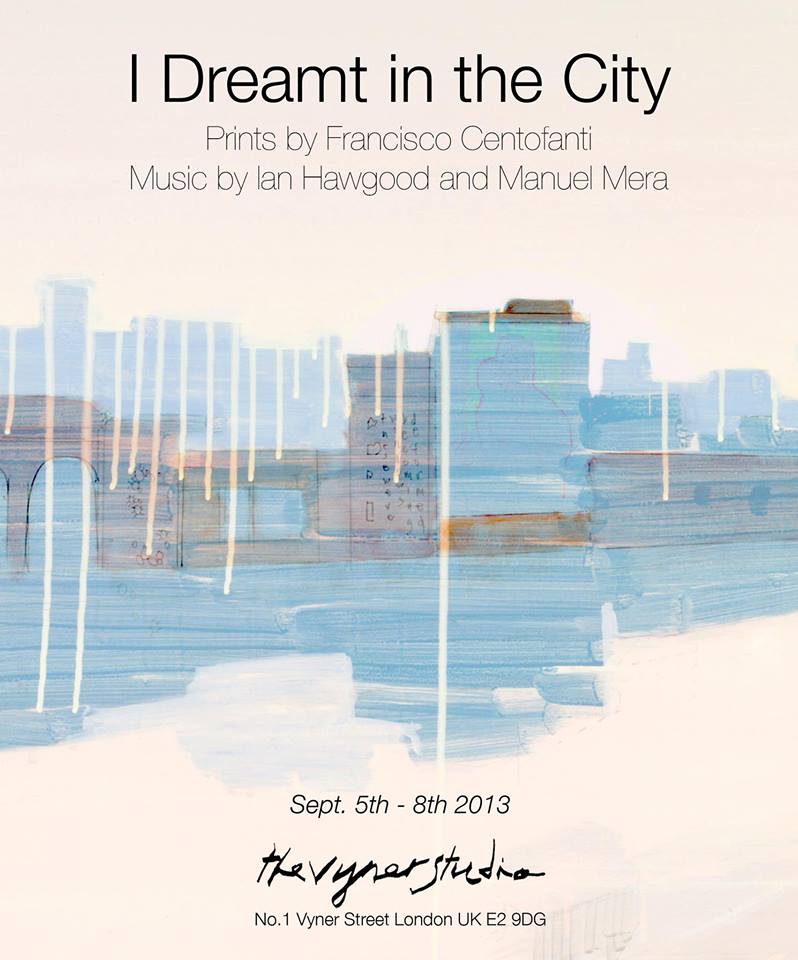 A reach out to anyone who has lived through the solitude a concrete jungle deals its city-makers, artist Francisco Centofanti materializes the relentless sense of loneliness felt within a cityscape, when one might not necessarily be physically alone.
But beyond being an extension of the artist's own experience and vision of loneliness in London, that he says 'can translate anywhere,' I Dreamt in the City contributes to his on-going effort to create and maintain connectivity with and between the public - especially during the digital age.
Yet this shared sense of loneliness felt in the midst of the city isn't the only way Centofanti enables connectivity. Interestingly, in the making of the series, he's collaborated with musicians Ian Hawgood and Manuel Mera, merging art with music, mediums and makers. Hawgood and Mera join Centofanti by essentially creating the soundtrack to his visual reflections.
And the audience are given the opportunity to express themselves, too. At the exhibition, they're invited to collaborate with Centofanti in producing the final piece of the series, featuring a giant dinosaur trawling the streets, which he calls 'Big Jeff in the City'.
So, can this cyclical spur towards connectivity, aimed at joining and re-joining the public, be considered a temporary distraction or, perhaps, a solution to the bleak dispiritedness that city-living can induce? The answer, like the exhibition's purpose, depends upon your own participation.
Location:
The Vyner Studio
No. 1 Vyner Street
London
E2 9DG
Exhibition dates:
5-8 September, 2013
Entry:
FREE
Weblinks:
The Vyner Studio: http://www.thevynerstudio.co.uk
Francisco Centofanti: http://www.franciscocentofanti.com/home.cfm
Ian Hawgood: http://koenmusic.tumblr.com/ianhawgood